Stolen vehicle slams into school bus during police pursuit; 6 teens in custody


MILWAUKEE -- Police say six teens are responsible for crashing a stolen vehicle into a school bus at the intersection of Martin Luther King Drive and Locust in Milwaukee. It happened Friday morning, October 6th.

Glendale police say officers were initially dispatched to a burglary in progress at Amato Nissan on N. Port Washington Rd. around 6:15 a.m. Friday. Officers were in the area -- and spotted the suspect vehicle. Officers attempted to stop the vehicle -- but the driver fled.




Clifton Boyd was about to cross the street just before 6:30 a.m., when he says an Acura sped through a red light, causing a school bus with the right of way to T-bone the vehicle.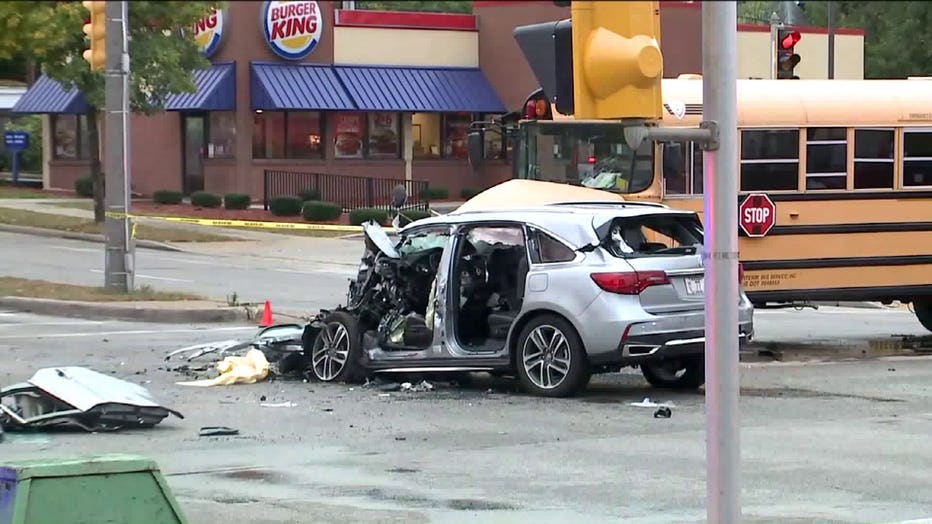 "They was going like 80 to 90 miles-per-hour," said Boyd.

The collision was captured on security cameras at the BP gas station where Jerry Mixon was filling up his tank.

"As I looked, I saw these boys get out of the car as they were running," said Mixon.

Police were a few car lengths behind the suspect vehicle when it crashed. All six suspects were arrested on the scene. They are all juveniles -- there were three 17-year-olds, one 16-year-old and two 15-year-olds. All six suffered minor injuries in the collision -- and all were taken to a hospital for treatment of those injuries.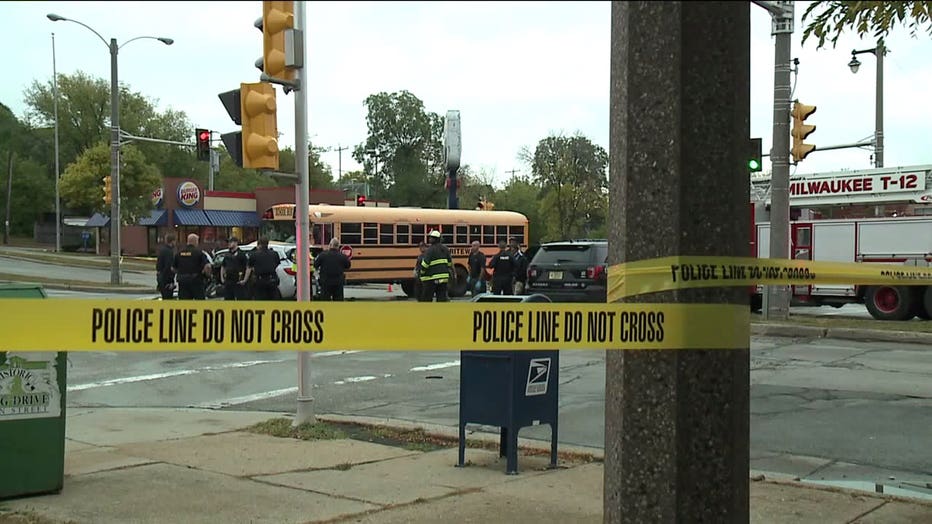 Police pursuit ends in crash near MLK and Locust
"None of the people involved are new to the criminal justice system," Glendale Police Community Outreach Officer Todd Lynch said. "These aren't kids that were out there joyriding. This isn't something that was just a one-time deal for any of these people involved in this case."

Four people were also on the school bus, the adult driver, her two-month-old baby, and an 11 and 12-year-old. They were treated for minor injuries.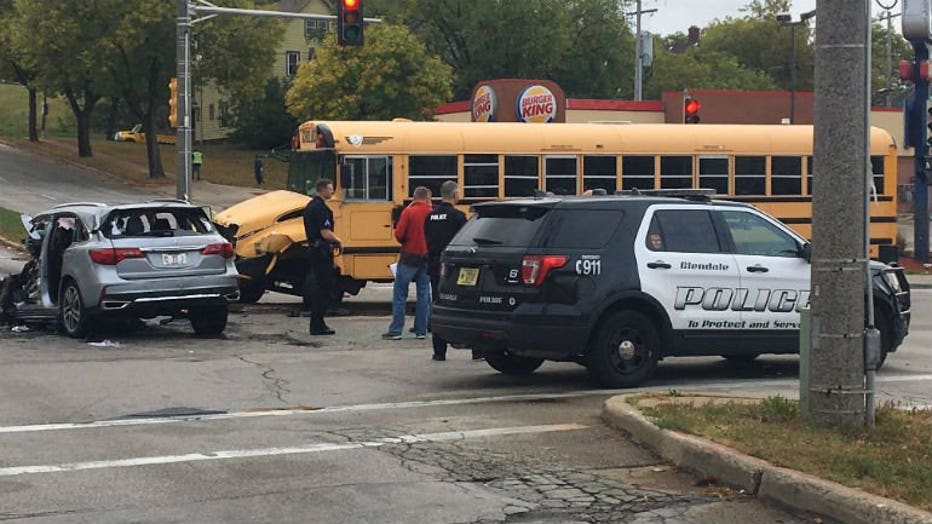 Police pursuit ends in crash near MLK and Locust


"There always is the propensity for death, great bodily harm, injury. We're just happy none of that happened in this case," Lynch said.

Brookfield police say the vehicle involved in the incident was stolen during a burglary at the Acura of Brookfield dealership on October 5th. This is the second vehicle recovered from that break-in. The two vehicles still missing are a 2008 Acura TLX and a 2017 Acura MDX.

No vehicle was taken from Amato Nissan.

Witnesses still rattled by the scary experience are pleading for these kinds of crimes to stop.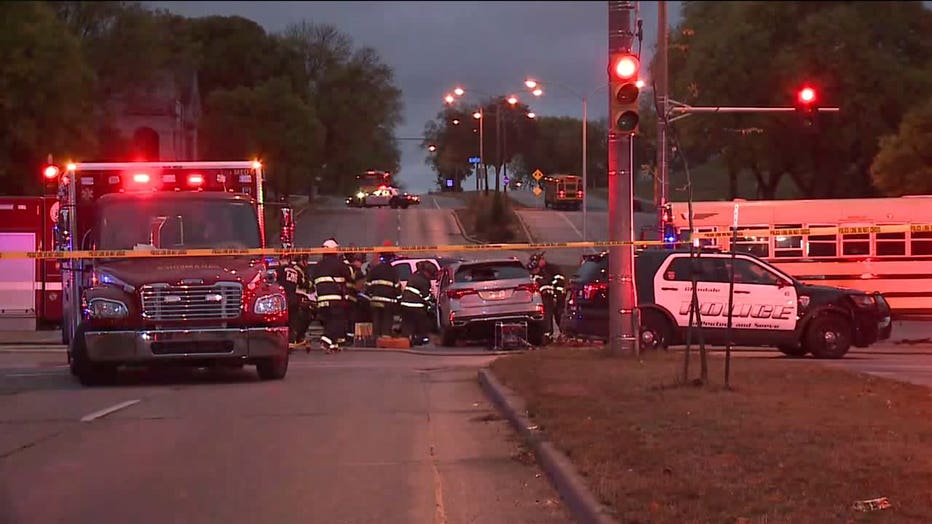 Police pursuit ends in crash near MLK and Locust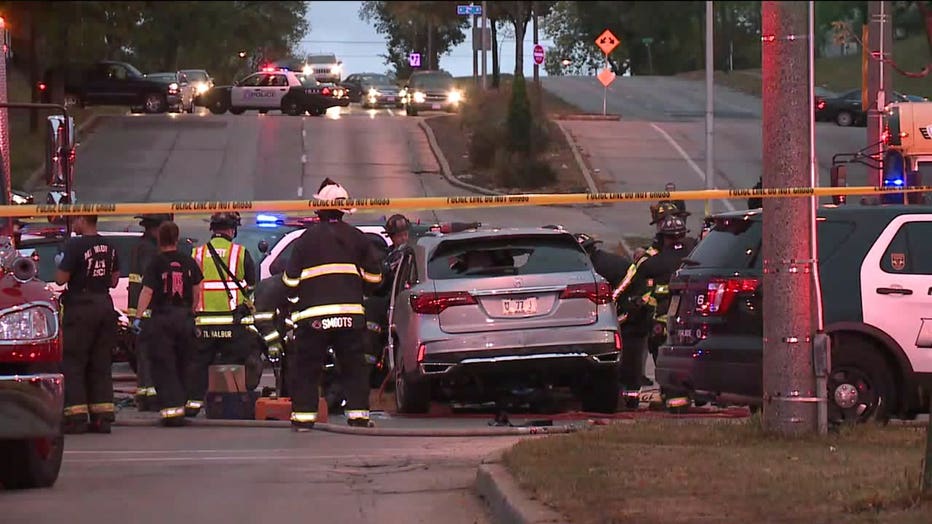 Police pursuit ends in crash near MLK and Locust


"Slow down, please. Everyone slow down," Boyd said.

"This is a message to every young person. Black, white, it doesn't matter who you are. Crime does not pay," said Mixon.

The entire pursuit was captured by dashcam video from squad cars. It is not available for public release at this point.