Stock up on mouthwatering treats at the 30th Annual Strawberry Festival
CEDARBURG -- Strawberry lovers flocked to Cedarburg for the 30th Annual Strawberry Festival.

The family festival is a favorite of many, drawing up to 100,000 people annually to enjoy homegrown strawberries.

Festival favorites include the original 'strawberry brat,' strawberry shortcake, strawberry pie, strawberry crepes, strawberry slushies and chocolate covered strawberries.

Folks are also able to purchase strawberries by the quart and enjoy some summer favorites including roasted corn, hamburgers, BBQ and chicken.

The festival takes place Saturday, June 27th from 10 a.m. to 6 p.m. and Sunday, June 28th from 10 a.m. to 5 p.m.

Enjoy an all-you-can-eat Strawberry Pancake Breakfast on Sunday, June 28th on the north end of the festival grounds from 8 a.m. to 11 a.m.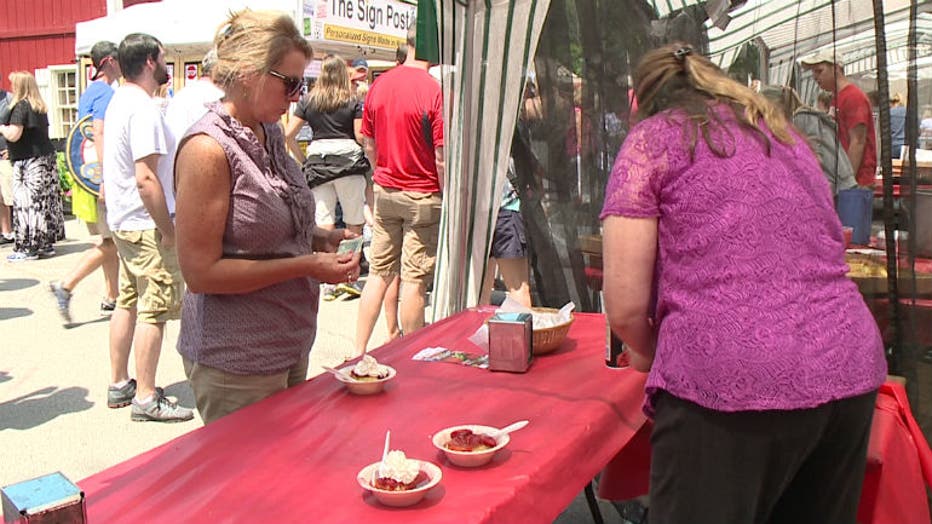 For more information on the Cedarburg Strawberry Festival, CLICK HERE.