Stepmother of boy fed to pigs called him a "psychopath," said "pain compliance doesn't work"


KANSAS CITY, Missouri — The stepmother of a Kansas boy whose father killed him and fed his remains to the family's pigs talked on a private Facebook group about restraining the child with handcuffs, ace bandages and splints, according to a search warrant released Monday, May 22nd.

The warrant shows that Heather Jones, who is serving a life sentence in Adrian Jones killing, also made a reference to having "no problems" with having the boy "look at flowers" in the months before he was killed in September or October of 2015. The quote was a reference to the TV show "The Walking Dead" in which a woman fatally shoots a troubled child after telling her to "look at the flowers."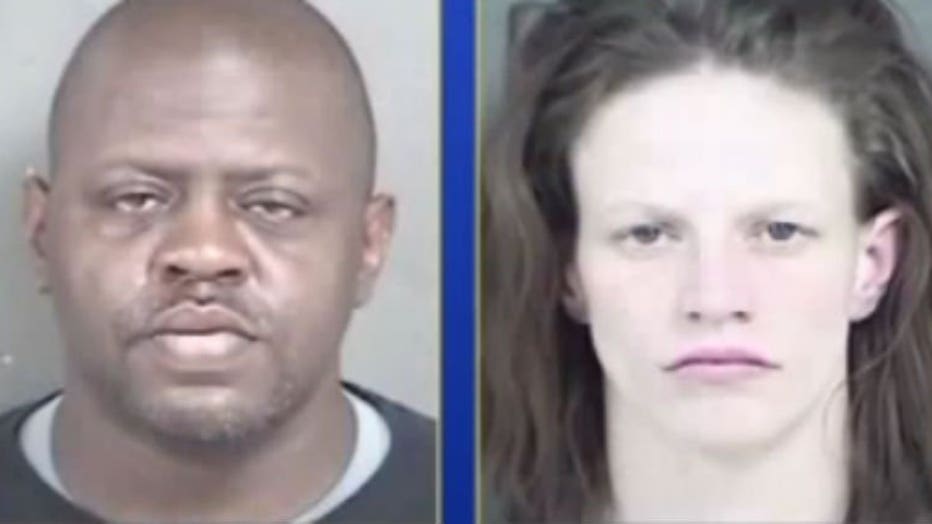 Michael and Heather Jones


Jones also described Adrian as a "psychopath," saying he chased her with a kitchen knife, dumped her baby out of a bassinet and "kills everything he comes in contact with." She said "pain compliance does not work," talked about using "leather belts" and said Adrian "has to be restrained 95% of the time." She posted that she "can't shoot him unfortunately" but that she can make him work "til I feel better??" She also said in a cryptic, partially redacted December 2014 post that she was scared to look at her phone because she was "afraid I might be the next" and "have to feed some pigs a body!!!"

Adrian's remains were found in November 2015 on the family's Kansas City, Kansas, rental property after officers responding to a report of domestic abuse learned the then-7-year-old boy was missing. The boy's father, Michael Jones, was sentenced earlier this month to life in prison with no chance of parole for at least 25 years. An identical sentence was ordered for Heather Jones in November.



At least one of the people who responded to Heather Jones' Facebook posts appeared to think she was exaggerating, saying "god bless u for taking him in!!!"

The newly released records show that messages Heather and Michael Jones exchanged on Facebook included photos of Adrian strapped to an inversion table and naked in a shower with a mouth injury that Heather Jones said came from trying to remove the shower door. The Jones also exchanged photos of other restraint methods they were considering using, including a straitjacket, a restraint bed and a "fully body enclosure," the records show.

Adrian's maternal grandmother, Judy Conway, said earlier this month that the Joneses kept Adrian naked in a shower stall and modified it so he couldn't get out. She said that "the system has failed Adrian."

Welfare officials in Kansas and Missouri had involvement with the family. Records released earlier this month show that Adrian Jones was five years old in July 2013 when he told a Missouri Children's Division worker and police officer that a "little bone come out" when his father kicked him in the head. The records show that Missouri welfare officials said in 2013 that they didn't think they could ensure Adrian's safety at home, but that a county juvenile officer suggested the family be provided more services. The family then moved to Kansas.

Similar records remain under seal in Kansas, where welfare officials have said each reported incident of alleged abuse or neglect involving Adrian was "thoroughly investigated." No details have been provided about the number of cases or their context.