Steer clear! Vincent High School cows break loose on Milwaukee's northwest side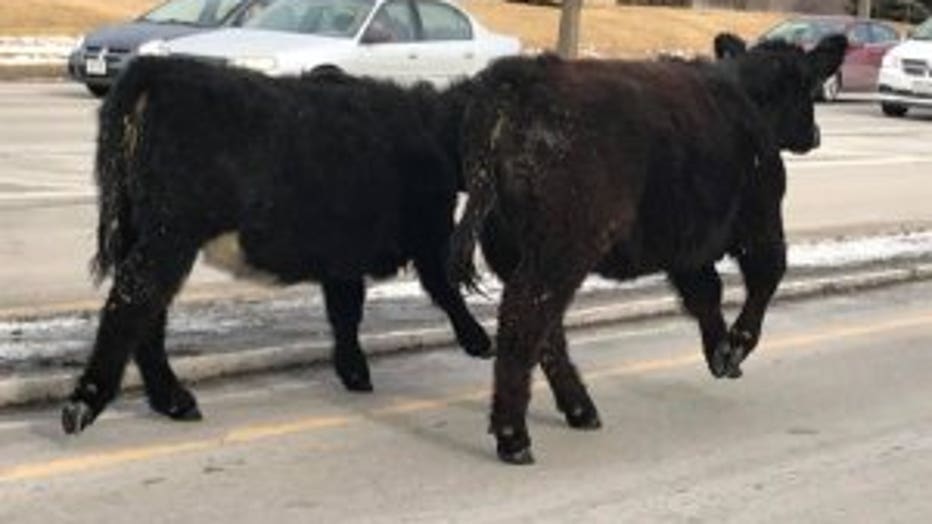 Vincent High School cows on the loose near 91st and Good Hope courtesy: Clyde Gibbs
MILWAUKEE -- Students and staff at Vincent High School were nervous on Friday, January 19th ...until the cows came home. A pair of heifers broke out of their home in the school's agricultural department and caused quite the scene for people driving along Good Hope Road. They eventually wound up in Shamah Bohanon's backyard. "Seen the police officers in the driveway and asked what was going on. All of a sudden, they said the cows were in my yard. Looked back there and there were cows," said Bohanon. Before the bovines ended up at Bohanon's house, they had to stroll quite a ways. t"It's two miles my GPS tells me, 1.8 miles," said Monica Gahan, the animal science teacher at Vincent. Violet and Daisy, were in their barn at Vincent Highl when the nine-month-old heifers started feeling adventurous. PHOTO GALLERY               "Students were outside when they broke through so they came running in to get me," said Gahan. With that, a beef hunt began on the northwest side of Milwaukee. Onlookers snapped pictures as the cows clopped their way through the intersection of 91st and Good Hope.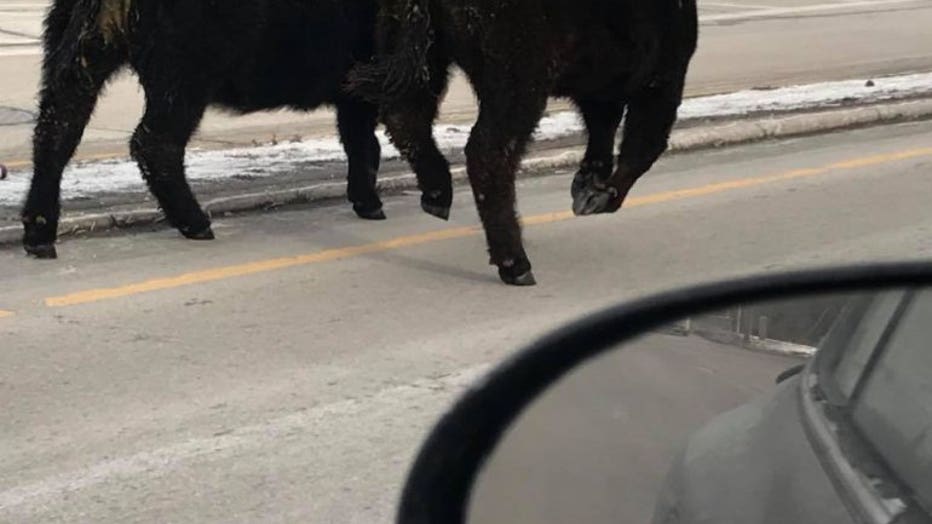 Vincent High School cows on the loose near 91st and Good Hope courtesy: Clyde Gibbs
"I've never seen cows running down Good Hope Road before," said David Pipkorn. It was good timing that Pipkorn rolled through when he did. "My father and I are farmers in Mequon," Pipkorn said. "We just happened to be in the area and that's why when we saw them, we figured we'd probably one of the better ones to give a hand."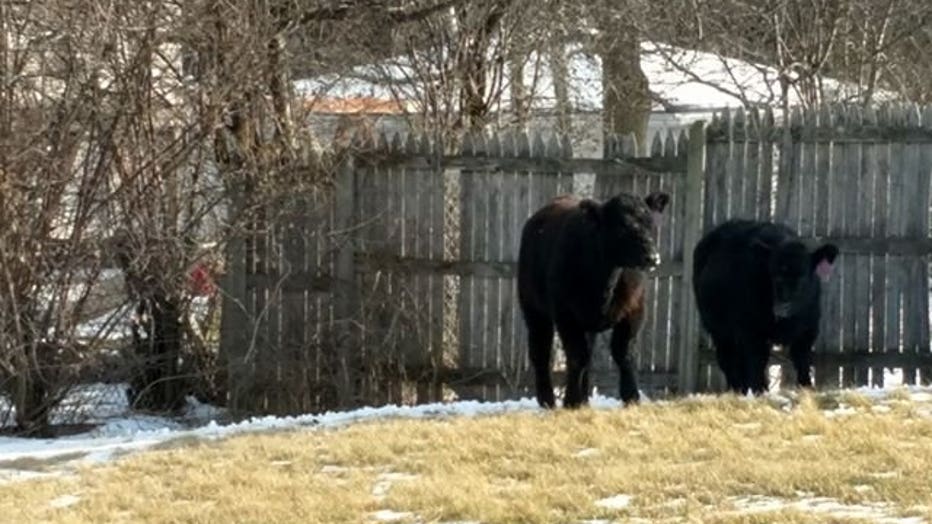 Vincent High School cows on the loose courtesy Matt Lambrecht
The Pipkorns, along with the police, corralled the wayward cattle in Bohanon's yard. "Wasn't expecting this at all," Bohanon said. After tasting freedom for a little more than an hour, Violet and Daisy got into a trailer and went back to school. Considering all that could have gone wrong, those involved say this was a job well done.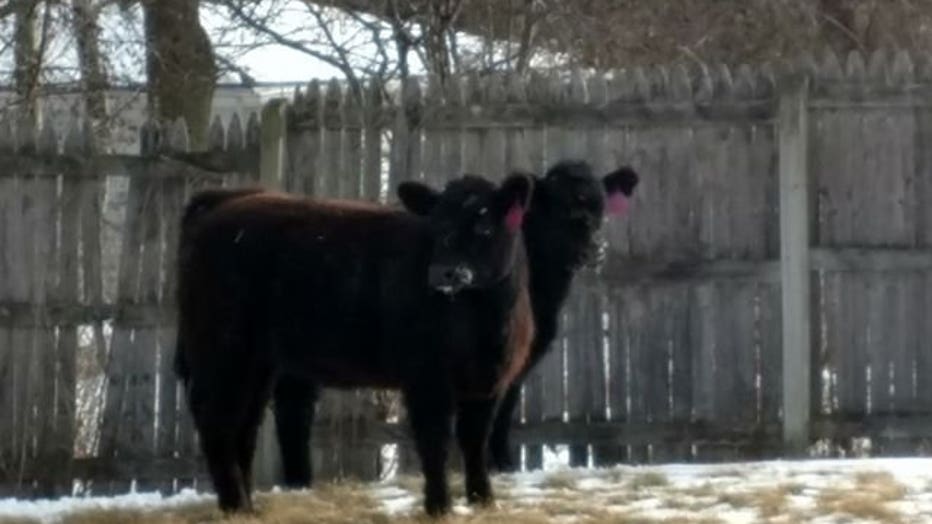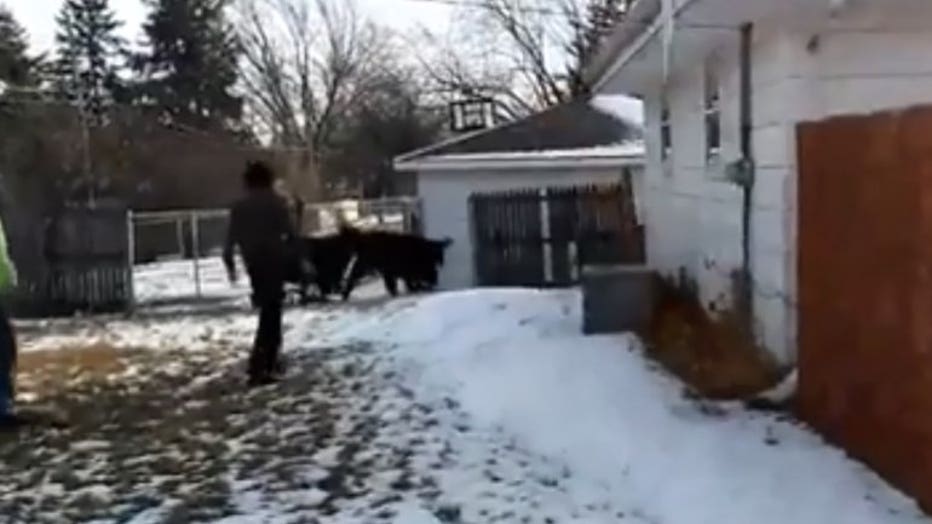 Vincent High School cows on the loose courtesy Matt Lambrecht
"Best case scenario right now. The animals are healthy and happy and on the trailer," Pipkorn said. "Didn't get hit by a car, didn't hurt anybody or anything so this is good."