State superintendent debate gets awkward as incumbent clutches at his opponent's wrist


MILWAUKEE -- One week before Election Day, things got physical between the two candidates for state superintendent during a debate at Marquette University Law School.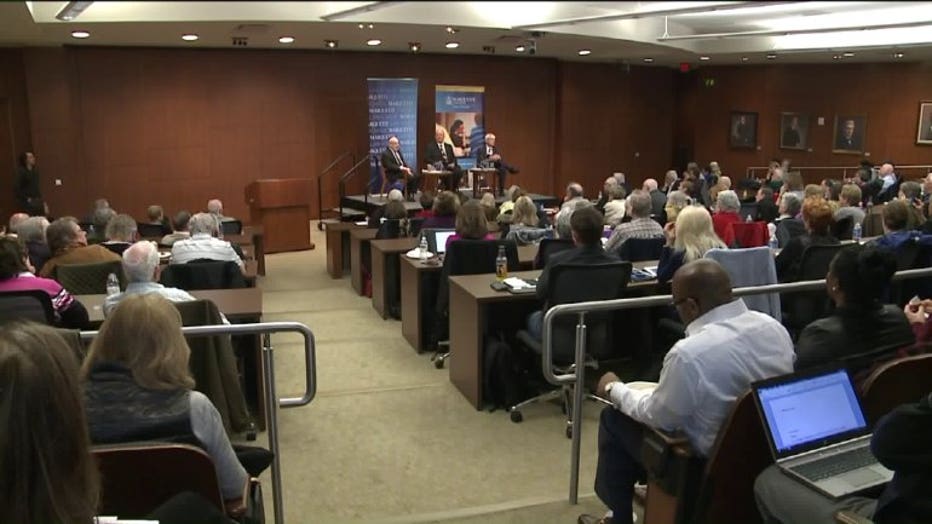 As incumbent Tony Evers and challenger Lowell Holtz attacked each other for alleged corruption in the race, Evers clutched at Holtz's wrist for a few seconds.

"Do you want to hold my hand?" Holtz reacted.

"No, but I want to finish talking," Evers shot back, as the two talked over each other. "I want to finish talking."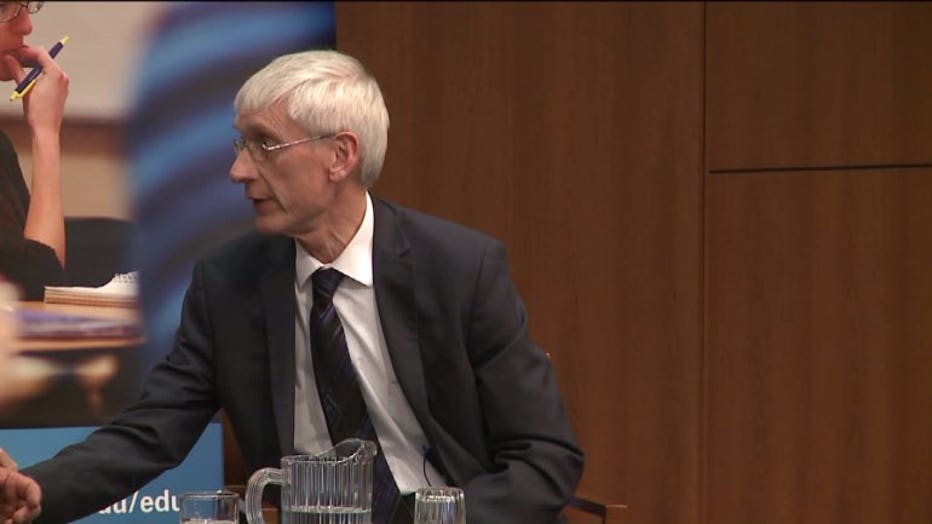 Evers ripped his opponent over an alleged deal between Holtz and another candidate during the primary. Under the terms, one candidate would drop out and would get a $150,000 taxpayer-funded job and a driver if the other candidate won office. The person who exited the race would also get broad control over several major Wisconsin school districts, including Milwaukee Public Schools.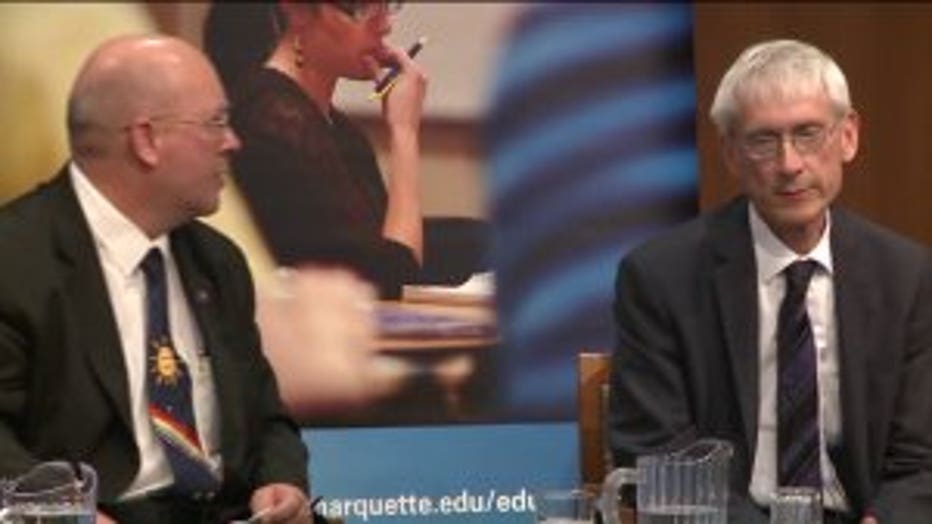 Holtz has confirmed bringing the proposal up at a meeting with then-opponent John Humphries in December, but has said the ideas came from unnamed businessmen and there was never an agreement.

"We had two of my opponents on the back of a napkin -- in your handwriting -- talking about (the deal)," Evers said.

"False. False. False," Holtz responded. "I never wrote anything down. Not a thing. Tell the story the right way or don't tell it at all."

It was the most heated exchange of a race that has gotten personal, and it comes one week before the April 4th election.

Holtz is supported by Republicans and school-choice advocates, while Evers is backed by unions and Democrats. They disagreed for much of Tuesday's debate, including over President Donald Trump's budget, which both candidates said would cut funding for teacher training.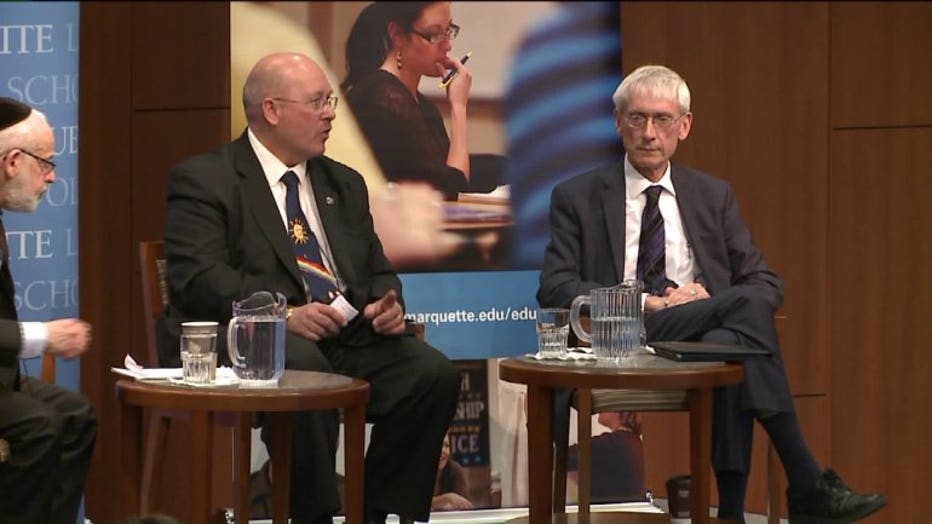 "This is the first public policy position that this president has taken on education, and he's wiping us out," Evers said. "It's breathtaking."

Holtz said he's concerned about the potential cuts but pointed to what he called "the positive" on President Trump's budget -- increased funding for school choice initiatives, which he wants to be expanded across Wisconsin.

"(The budget) doesn't wipe us out. That was an oversimplification," Holtz told reporters about Evers' statements.

Evers does not support voucher or charter school expansion in Wisconsin.