State lawmaker promises to push for funding cuts to Milwaukee if crime continues


MILWAUKEE -- A suburban Republican lawmaker promises to push for funding cuts to Milwaukee unless Mayor Tom Barrett and police dramatically cut crime in the state's largest city.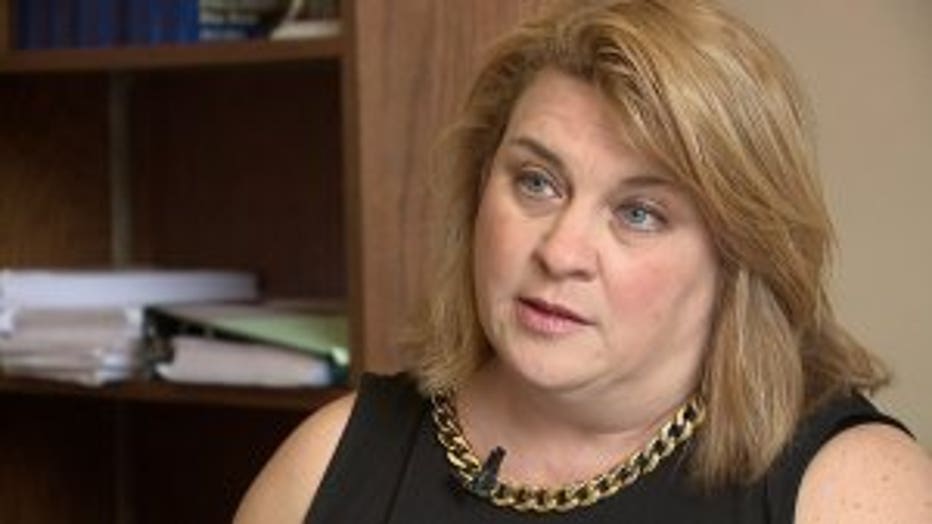 Rep. Janel Brandtjen, R-Menomonee Falls, represents heavily conservative portions of Washington and Waukesha counties.

She issued a news release Tuesday, June 7th complaining that residents in her district spent the previous Thursday in fear for their lives as police searched for Milwaukee carjacking suspects who had fled into Washington County. Brandtjen said families were "forced to unlock their gun cabinets" as police searched for the suspects.

"It was harrowing. For eight hours -- from midnight until 8 (a.m.) the next morning -- to be held at bay in your own home," Brandtjen said.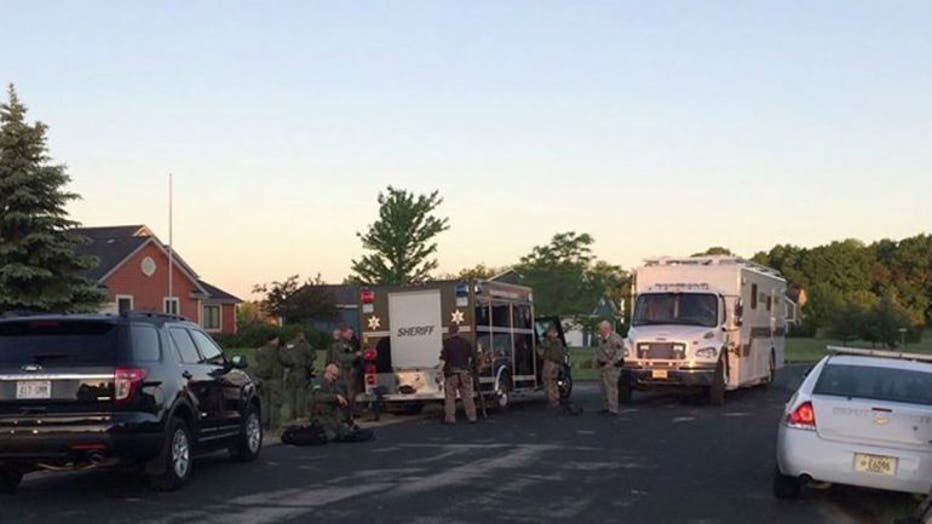 Pursuit from Milwaukee ends in Washington County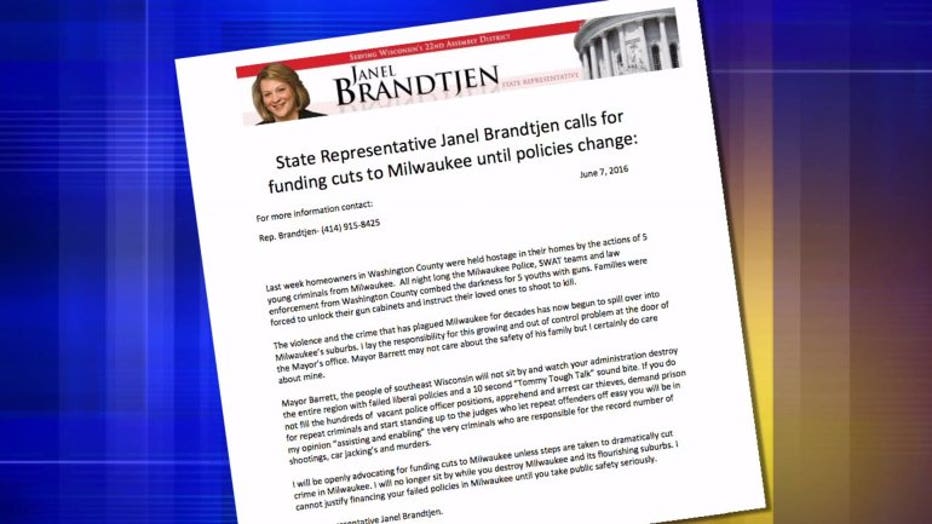 Brandtjen says Milwaukee's crime is spilling into the suburbs and people won't sit by while Barrett's administration "destroys the entire region."

"We now have young people running the asylum. We have young people who are taking over communities who are criminals," she said. "If you can't give us results, then we are not going to turn around and have to fund things. No business funds a losing proposition."

Democrats criticized her comments as "textbook racism" and "Donald Trump-esque," but Barrett said relatively little on the subject.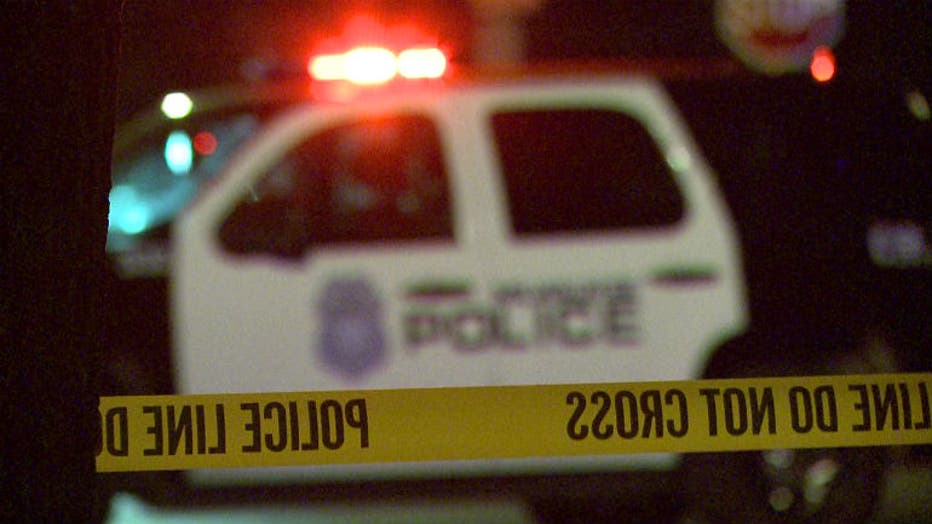 Milwaukee Police Department


The mayor's office issued a one-sentence statement to FOX6 News:

"Mayor Barrett is addressing public safety on all fronts and he would welcome the representative's assistance in improving the criminal justice system."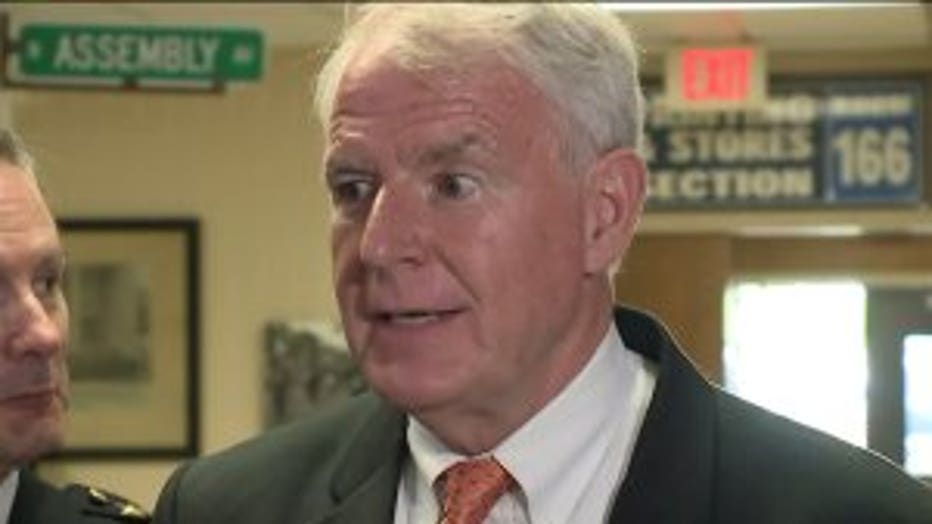 Brandtjen criticized Barrett for not demanding prison time for repeat offenders, and said she wanted to see between 300 and 500 more police officers on the street.

She said the Milwaukee Police Department's pursuit policy should be changed. Currently, officers are only allowed to chase cars if a suspect has been involved in a violent crime.

Police have said high-speed chases put innocent bystanders at risk.

"It's embarrassing. It's embarrassing not only to the state, but to Milwaukee. Milwaukee's a beautiful city on a lake, and right now it's out of control," Brandtjen said.

Rep. Mandela Barnes, D-Milwaukee, accused Brantjen of fear-mongering and said compared her comments with Republican presidential candidate Donald Trump.

Other Democrats said by threatening to withhold money for public safety and anti-poverty, Brandtjen would only deepen Milwaukee's challenges.

Sen. Lena Taylor, D-Milwaukee, said Brandtjen's comments were "dangerous rhetoric" and encouraged her fellow lawmaker to "spend time authoring legislation to end violence, not writing press releases to incite it."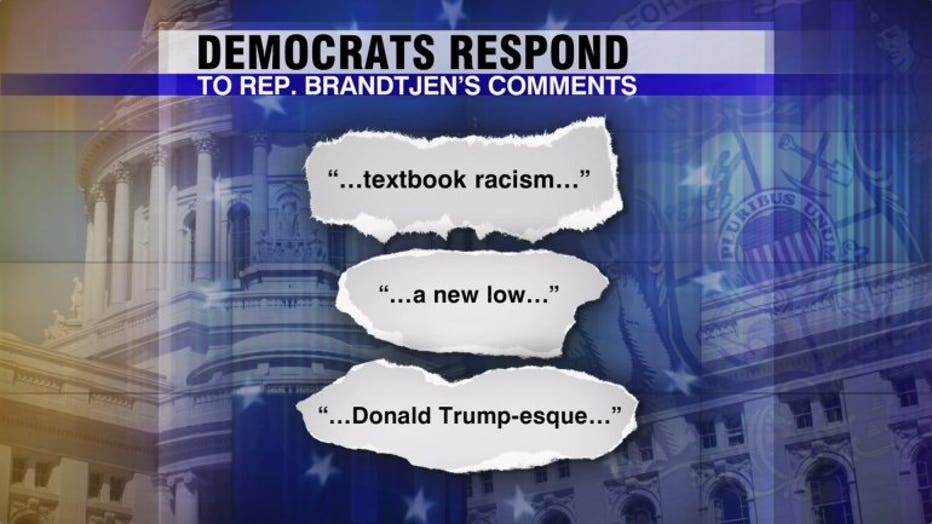 Democrats respond to Rep. Janel Brandtjen


Donte Johnson Jr., 17, is now charged in connection with the carjacking and subsequent pursuit that ended in Washington County. Prosecutors say he could be tied to nearly a half-dozen other crimes.

Four other teenagers -- all of them 15 years old -- were also arrested after fleeing the vehicle in Richfield.