State GOP spokesman responds after tweets critical of Paul Ryan deleted from Waukesha County GOP account
WAUKESHA COUNTY -- Donald Trump's presidential candidacy has left the Republican Party divided, and the latest example of dissent has come from an unlikely source.

A series of tweets Sunday, Oct. 9 on the Waukesha County GOP account criticized Speaker Paul Ryan for disinviting Trump from Saturday's GOP unity event in Elkhorn. The tweets said Ryan made a mistake and was "playing into the Democrats' hands."

Trump bowed out of the event after lewd comments he made in 2005 were brought to light by The Washington Post on Friday, Oct. 7.

A state party official said the Republican Party of Wisconsin "made its displeasure known" to the Waukesha County GOP about the tweets, which were later deleted. FOX6 obtained screenshots before they were taken down.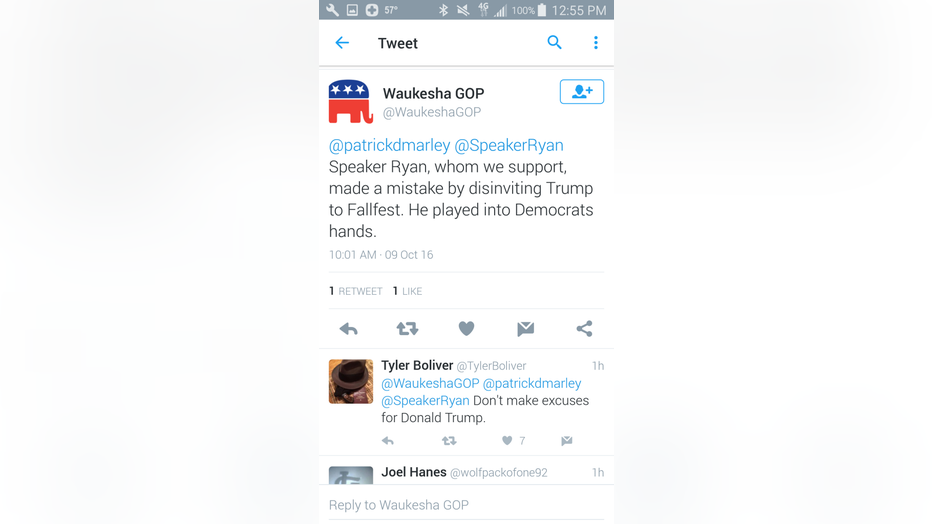 Waukesha County GOP on Twitter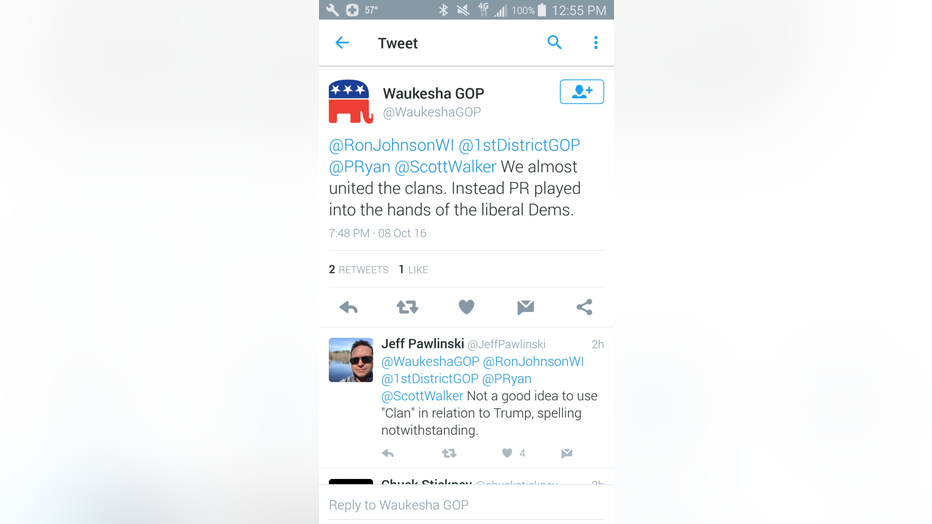 Waukesha County GOP on Twitter


Keith Best, a spokesman for the Waukesha County Republican Party, told FOX6 in an email that he had "no comment. This is football day in America." Best refused to confirm that he sent the tweets.

Pat Garrett, a spokesman for the state GOP, praised Ryan in an emailed statement.

"Despite a few loud voices on Twitter, the Republican Party of Wisconsin continues to stand behind Speaker Ryan, the leadership he provides to the nation, to our party, and to the conservative movement," Garrett said.

Waukesha County is a critical base for Republicans, but its electorate has not yet warmed to Trump. Ryan's congressional district includes the southern third of the county, and Ryan is overwhelmingly popular among Republicans in his district.