State allows doctor accused of 'very serious' sexual misconduct to retire without investigation


MADISON — A doctor is accused of sexual misconduct, but his case was kept secret. Until now.

The doctor is a 40-year veteran of the medical profession -- the last 21 spent in internal medicine at the University of Wisconsin Hospital in Madison.

Earlier this year, he retired at the age of 67.  Were it not for a FOX6 Investigators inquiry, no one would have told you why.

When FOX6 Investigator Bryan Polcyn found Dr. Michael Thom doing yard work outside his Madison area home, the now-retired physician quickly offered a "no comment," walked into his house and shut the door. When Polcyn approached Dr. Mary Capodice, the secretary of the Medical Examining Board, the response was similar.

"I'd like to know if I could have a word," Polcyn said.

"I need to get to the airport," Dr. Capodice replied, before briskly walking away.

Dr. Thom worked at U-W Hospital in Madison until earlier this year when a patient accused the 67-year-old physician of groping her during an exam and sending her sexually explicit photos of himself. The university reported her complaint to the state.  But then, something highly unusual happened.

Read the public records the state didn't want you to see:



When a complaint is filed alleging misconduct by a doctor, the Department of Safety and Professional Services investigates, and then presents its findings to the Medical Examining Board. The board then decides what to do about it. In the case of Dr. Thom, however, DSPS chose not to investigate at all.

Instead, the doctor wrote a letter to the board to say he was retiring for "personal reasons." He voluntarily surrendered his medical license and the whole thing quietly went away. If not for an anonymous tip to the FOX6 Investigators, you might never have heard about it.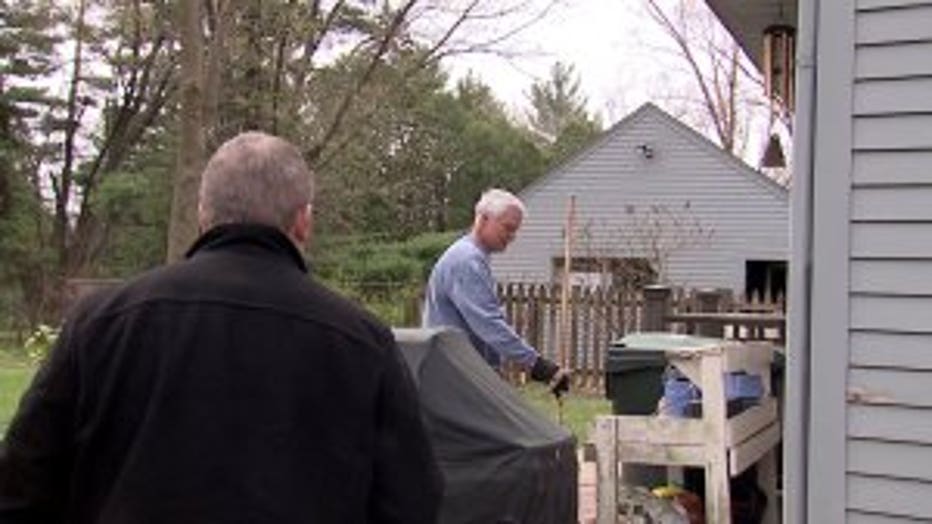 Dr. Michael Thom gave up his license to keep allegations of sexual misconduct from going public.


"The public doesn't know what happened and why," said Arthur Thexton, a former prosecutor for DSPS. "If the board is going to do its job, which is to protect the public, then it has to do it in a transparent way."

Thexton spent 24 years investigating misconduct by medical professionals for DSPS, formerly known as the Department of Regulation and Licensing.

"In those 24 years, did you ever see a case handled this way?" Polcyn asked.

"I never saw a case handled this way," Thexton said.

When FOX6 first asked DSPS for a summary of Dr. Thom's case, a spokesperson told us it didn't exist -- so we kept pressing. After three additional requests filed under the state's open records law, a picture of what really happened began to emerge.

"This is basically secret discipline," Thexton said.

The case was assigned to a prosecutor named Joost Kap, who once worked in the same Madison law firm as Dr. Thom's lawyer, Patricia Epstein.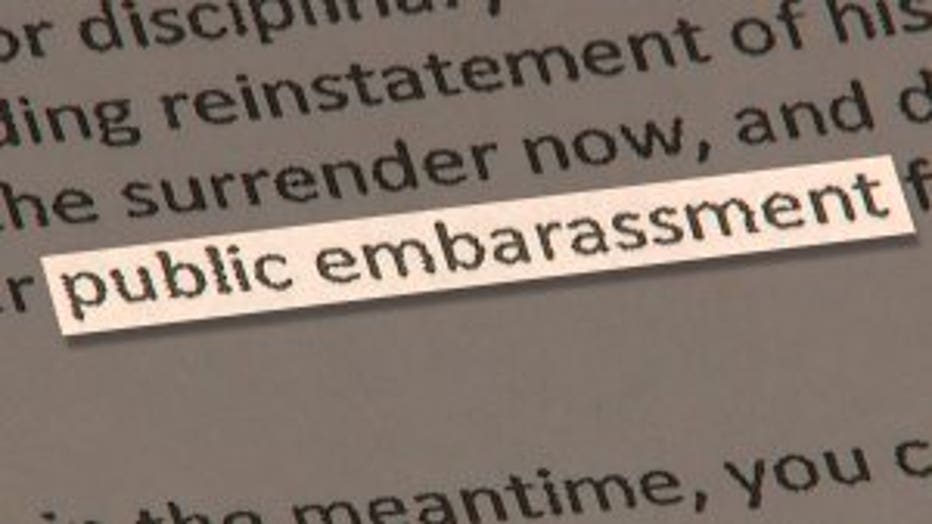 A state prosecutor engineered the rapid license surrender to prevent publication of the allegations and the spare the doctor further "embarrassment."


It was Kap, the prosecutor, who suggested that Dr. Thom could surrender his license in order to keep the sensitive allegations from going public. But the timing was crucial. The department's complaint screening panel was due to meet in a matter of days. If Dr. Thom still had a valid license by then, Kap wrote, he would be "obligated to open the case."

"In my opinion it was completely inappropriate," Thexton said.

But there was one more hurdle. Dr. Capodice -- the board secretary -- had to go along with it.

"Can you explain why you accepted that license surrender?" Polcyn asked Dr. Capodice after a recent board meeting.

"I don't know what you are talking about," Dr. Capodice replied.

"Well, I have the email right here," Polcyn said, as Dr. Capodice continued to walk away toward her car in the parking lot.

The February 9th email referred to by Polcyn was sent by Kap, the prosecutor, to Dr. Capodice, urging her to accept Dr. Thom's license surrender quickly. Kap argued that doing so would save the department money and would help Dr. Thom "avoid any further public embarrassment."

"Is it the role of the medical board to protect doctors from public embarrassment?" Polcyn said, to which Dr. Capodice did not respond.

"That is not a function of the board," Thexton said. "They're not there to protect the licensees. They are there to protect the public."

Dr. Capodice deliberated for nine minutes before writing that she did indeed "accept" the license surrender. Five days later, the DSPS screening panel declined to open an investigation, because Dr. Thom was no longer licensed.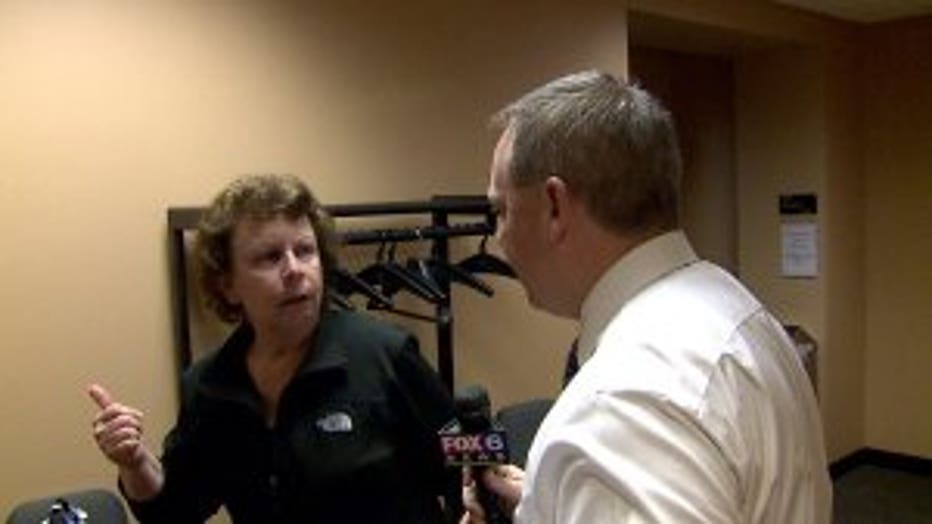 Dr. Mary Capodice, secretary of the Medical Examining Board, did not stick around to answer FOX6 Investigator Bryan Polcyn's questions.


In an email to FOX6, a DSPS spokesperson writes: "The Medical Examining Board only has jurisdiction against licensed individuals."

"Was this a case where the board just had its hands tied?" Polcyn asked.

"The board tied its own hands," Thexton said.

State Rep. Chris Taylor (D-Madison) is concerned about the lengths state regulators have gone to keep the public in the dark.

"It does seem like the preference and the focus is not on the patient or protecting the public, but on sparing this physician embarrassment. And that should not be the focus," Rep. Taylor said.

She said it's especially troubling in a case that involves "very serious allegations" of sexual misconduct.

"It would not be uncommon for there to be other people who had experienced this type of conduct," Rep. Taylor said.

There are no records that suggest Dr. Thom did anything wrong with any other patients. Of course, were it not for our investigation, there would be no public mention of this case either.

"The public really should have a right to know," Rep. Taylor said.

"By keeping this a secret, there is no deterrent value in this outcome," Thexton said.

And that means other doctors would not get the message that a case like this could not only end your career, it might even cause you a little public embarrassment.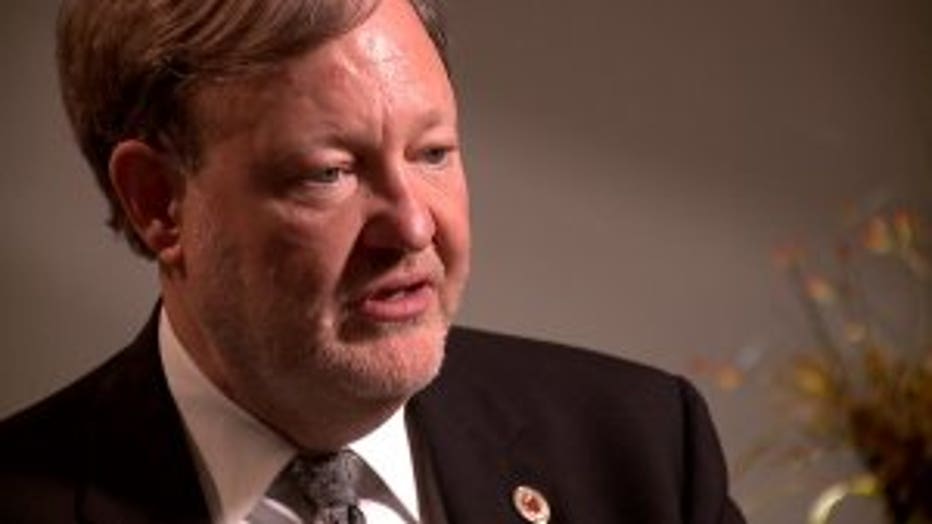 Arthur Thexton spent 24 years as a prosecutor for DSPS, formerly known as the Department of Regulation and Licensing. He calls this "secret discipline."


It is not necessarily uncommon for a doctor accused of serious misconduct to surrender his or her medical license, but in most cases, the full Medical Examining Board votes in a public meeting to accept the surrender. The board then issues a public order detailing the allegations and the conditions of surrender. None of that happened in this case.

In a statement, DSPS spokesperson Alicia Bork writes: "The Board and Department secured the highest level of public protection in the quickest way possible at the lowest possible cost to Wisconsin taxpayers."

Bork also points out that Dr. Thom had no other discipline in his 40-year career, yet he agreed to surrender his license without a fight. He also promised not to seek a medical license again here or anywhere else.

The state says it is completing a report to be submitted to the National Practitioner Data Bank that will give other states access to a summary of the allegations that led to Dr. Thom's license surrender.

Here is a complete statement from Alicia Bork, public information officer for DSPS:

"A report to the National Practitioner Data Bank was submitted on Dr. Thom upon suspension from the University of Wisconsin Hospitals and Clinics Authority. The report includes initial action of suspension of his clinical privileges, a voluntary surrender of clinical privileges while under or to avoid investigation relating to professional competence or conduct. The report also includes a summary of the allegations, and that the length of action is permanent. Checks of the databank are done routinely by all licensing entities and many employers.

Federal law provides reporting of a voluntary surrender under the facts of this case. The Department is currently processing this report for submittal to the NPDB. Additionally, any other licensing entity requiring license verification from DSPS would see that Dr. Thom voluntarily surrendered his license and is ineligible to practice. This information is also available on our website for use by the public.

By accepting the surrender of Dr. Thom's license, the Board and Department secured the highest level of public protection in the quickest way possible at the lowest possible cost to Wisconsin taxpayers. Dr. Thom agreed to surrender his medical license and never seek licensure in Wisconsin nor any other state; he simultaneously resigned from his position. Those two actions decisively ended a 40-year medical career that was free of professional discipline. The Board and Department handled this matter in full compliance with a legislatively enacted statute which explicitly allows for this type of resolution. This resolution secured the Department's mission of public protection and eliminated the risk of lengthy litigation which could have resulted in an uncertain outcome that may have ultimately allowed Dr. Thom to remain eligible to practice."