St. Paul to begin confiscating dockless Bird scooters, collection to begin late Friday
ST. PAUL, Minn. — St. Paul's mayor says officials will begin collecting the dockless scooters that have been left without warning by a California company on city sidewalks.

Mayor Melvin Carter says that collection will begin after midnight Friday if they scooters are still in the public right-of-way.

The St. Paul Pioneer Press says the city is working on a program to regulate electronic scooter companies, including Bird Rides, Inc., of Los Angeles. The company left 200 scooters that lease for 15 cents a minute on city sidewalks July 10.

Similar dockless scooters have shown up in other cities as well, including Milwaukee, surprising city officials who have expressed concerns about their safety on pedestrian sidewalks and busy streets.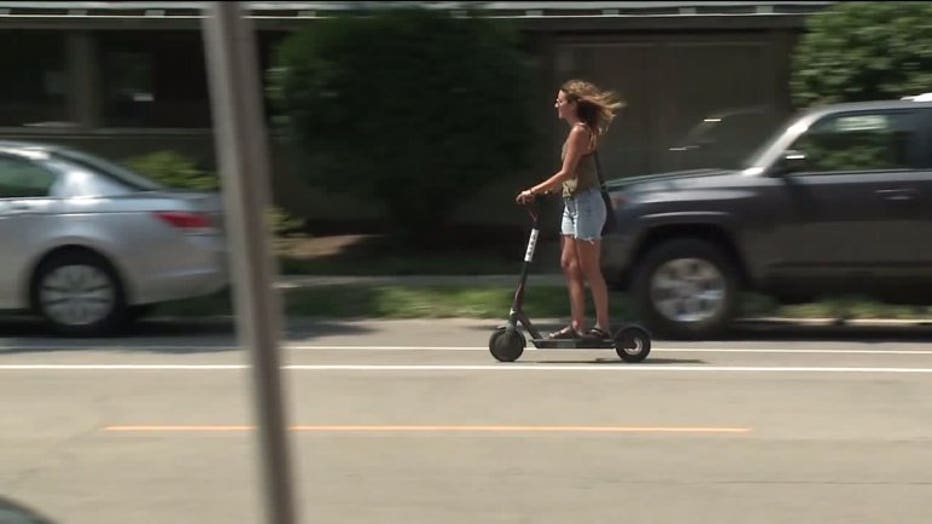 St. Paul's program regulating the scooters could be considered at the City Council meeting Aug. 1.