Sprinkler system contains fire inside dryer in kitchen at Dave & Busters on Mayfair Road
WAUWATOSA -- Firefighters with the Wauwatosa Fire Department on Monday, January 25th were called out to Dave & Busters on Mayfair Road after an automatic fire alarm went off shortly after 2:00 a.m.

Firefighters found light smoke in the kitchen/storage area, and further investigation revealed a large commercial dryer with an active fire inside.

The fire was quickly extinguished.

An automatic fire sprinkler system was able to keep the fire and smoke damage to the area of origin using only one sprinkler head.

Officials with the Wauwatosa Health Department responded to the scene to assist the owner with cleaning requirements for reopening the kitchen.

The cause of the fire is under investigation -- but officials say it appears to have started as a result of the contents of the dryer.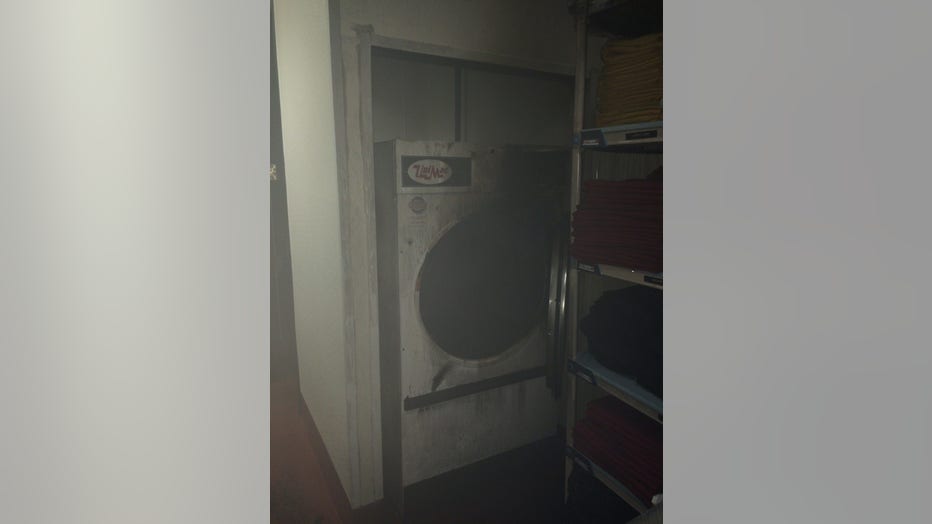 Fire in dryer at Dave & Busters (PHOTO: Wauwatosa Fire Department)


Damage estimates haven't been released.

Wauwatosa Fire officials say this was the second time in a week that a properly-functioning sprinkler system was able to contain a fire, avoiding significant fire damage. Last Monday, January 18th, there was a fire at Jersey Mike's on Mayfair Road.

Dave & Busters was able to reopen by lunch time on Monday.