Special needs pup Eastwood, the last dog at the shelter, begins new life with Pistons head coach
HARBOR SPRINGS, Michigan -- Eastwood, the last dog left at a northern Michigan shelter after an "Empty the Shelter" weekend event at Little Traverse Bay Humane Society is enjoying his new life in the home of the Detroit Pistons head coach!

Officials with the BISSELL Pet Foundation offered an update on Eastwood on Tuesday, May 9th, after his story captured hearts across the nation.

The mild-mannered, red Labrador mix was picked up as a stray several months ago and had health concerns that deterred potential adopters during the foundation's recent free adoption day. After the event was over and Eastwood was all alone, his story traveled quickly.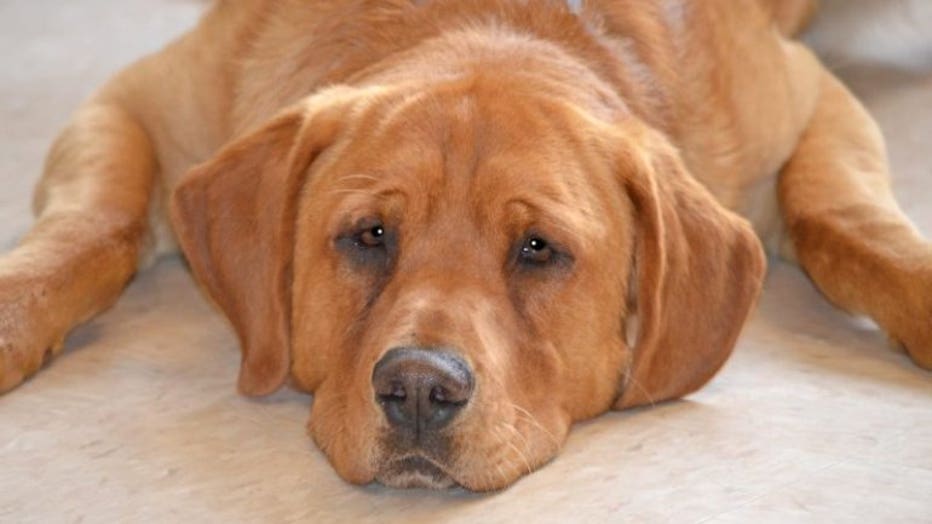 Eastwood was born with a deformed back leg. Veterinarians told shelter employees that he'll likely need surgery later which could cost upwards of $4,000.

"It's hard to imagine that he was just found as a stray. Such a great dog. We're kind of thinking due to his health issues that possibly he was owned by somebody and he was just dumped," said Jessica Evans, who handles marketing with the Little Traverse Bay Humane Society.

Eastwood went home with his forever family on Tuesday -- the Van Gundy family.

PHOTO GALLERY



Officials said "after hundreds of inquiries and 80 formal adoption applications, the family of Stan Van Gundy, Detroit Pistons head coach, adopted Eastwood."

The lucky pup has joined six cats and another dog in a loving family that understands the importance of adoption.

"There are so many great animals at shelters.  Adopt, don't shop. There are fantastic animals at shelters everywhere and that's where people should be going to find a pet," Van Gundy said in a statement issued by BISSELL Pet Foundation officials.

Cathy Bissell, founder of BISSELL Pet Foundation, and staff from Little Traverse Bay Humane Society were on hand to introduce Eastwood to his new family Tuesday.

"This adoption was a slam dunk. This is a great family that understands the importance of giving shelter pets the second chance they deserve.  I hope everyone follows the Van Gundys' example and chooses adoption first!" Bissell said.