Special needs dog named Butterball struggling to find forever home


MILWAUKEE -- She's a fuzzy ball of love and energy, and she needs a forever home. But Butterball has something that makes her different from most other puppies, and she's struggling to get adopted.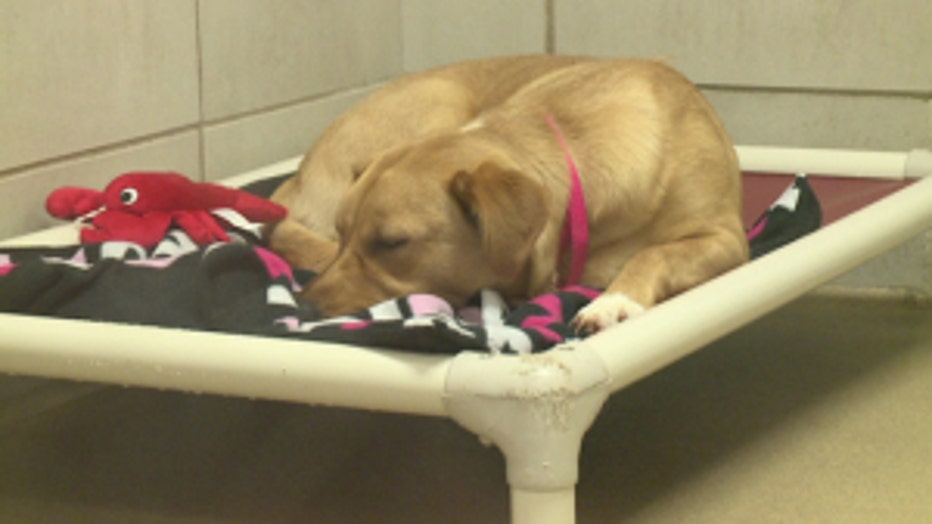 When you need a good snuggle, Butterball is your girl. But this six-month-old Collie Lab Retriever mix also loves to play.

She's different than the other dogs at the Wisconsin Humane Society.

"She is able to smell really well and hear really well," said Behavior Evaluator Krya Mandas.

However, there's one thing she can't do -- see.

Butterball was born blind. But that doesn't mean you can't train her. You'll just use more verbal cues instead of hand signals.

Like most dogs with special needs, Butterball needs a family willing to put in a little extra time teaching her. But she's a quick learner.

"I would lure her into the position using this treat and as soon as her bottom hit the floor, I would use that click and that noise to indicate that was a behavior that I wanted from her," said Mandas.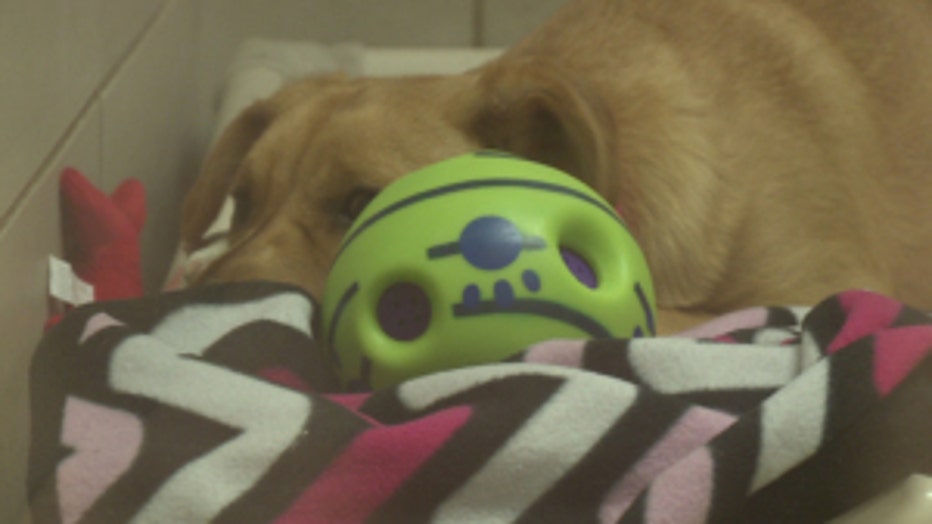 Eventually, you can work up to verbal cues.

At the Wisconsin Humane Society, it usually only takes about a day-and-a-half for a dog to get adopted. In Butterball's case, it's been a little over a week.

The adoption process can take just a few short hours. You just have to make sure your home is completely ready for her.

"Using rugs in a house is really important, so they can see where the borders of the rug ends before they hit the wall and also blocking stairs," said Angela Speed, VP of Communications at the Wisconsin Humane Society.

Behavior specialists at the Wisconsin Human Society can help you know what to expect adopting a pet with special needs -- and will support you even after the adoption.

"Come to us and ask what else we suggest for her," said Mandas.

If you're interested in adopting Butterball, you can fill out an adoption profile online or at the Wisconsin Humane Society's Milwaukee Campus.