South side tradition: People line up at National Bakery & Deli for Paczki Day


MILWAUKEE -- The bakers at National Bakery and Deli worked around the clock preparing 36,000 paczki to satisfy the sweet tooth of customers on Fat Tuesday.


Paczki at National Bakery & Deli


"(On Monday), they got here about 1:00 p.m. and they got those fryers going all night until about 6:00 a.m. or 7:00 a.m. actually," said Jeff Callen, National Bakery and Deli co-owner.

People lined up outside well before the sun came up, waiting for more than an hour in the cold to be the first ones indulging in the Polish treat on Paczki Day.

"It's a south side tradition and I`ve been doing it for 25-plus years, so why not continue it," said Kenny Lovas as he waited outside the bakery.

Once the doors opened at 6:00 am, it was organized chaos.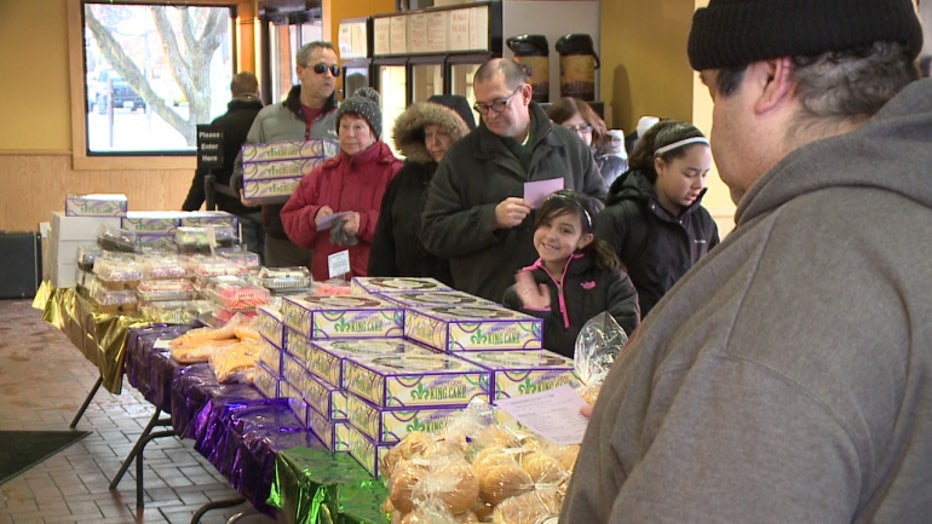 Paczki at National Bakery & Deli


"It moves pretty fast, but there are a lot of people here," said Kathy Przybylski as she waited in line to get her paczki.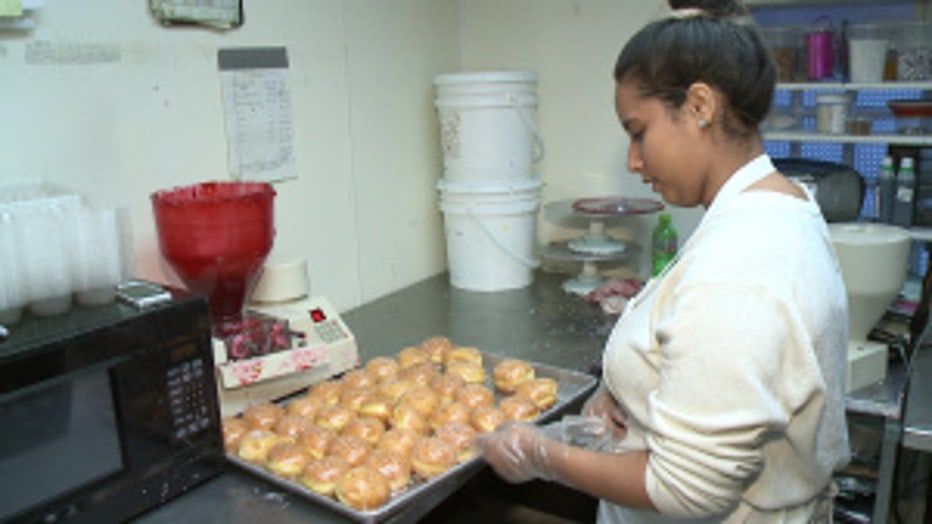 Paczki at National Bakery & Deli


The Polish recipe started as a way to prepare for Lent.

"They had to clear out all the lard and the eggs and flour and everything before they fasted for Lent. So what they would do is they came up with this great Polish pastry called paczki," said Callen.

Now its become a celebration attracting new faces.

"I've seen it on the news for many, many years and I just thought I would try it," said Przybylski.

And people who show up year after year, including Milwaukee Mayor Tom Barrett.

"You walk in and hear the accordion and there`s always a line, everybody is in a good mood, it's just a good celebration. I just love coming to this," said Mayor Barrett.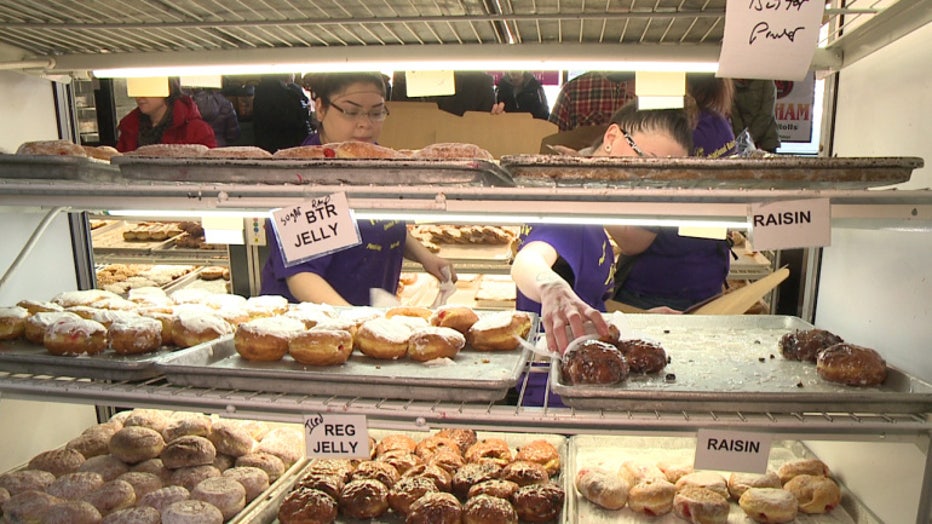 Paczki at National Bakery & Deli


It's that incredible first bite, that keeps this tradition going.

After National Bakery and Deli opened at 6:00 a.m., they sold out of the butter raspberry within an hour, and by 7:30 a.m. they were sold out of the glazed butter prune.

For more information on National Bakery and Deli, CLICK HERE.