South Shore Terrace Beer Garden OPENS for the season April 13th with ceremonial keg tap
MILWAUKEE -- Grab a friend because the South Shore Terrace Kitchen & Beer Garden is opening for the season Thursday, April 13! A ceremonial keg tap to kick off the beer garden season will start at 4:00 p.m.

According to a Milwaukee County Parks news release, County Executive Chris Abele, County Board Supervisor Marina Dimitrijevic, a representative from MillerCoors, and Parks Director John Dargle, Jr. will tap the ceremonial keg rain or shine, at the Miller 1855 Bar at South Shore Terrace Kitchen & Beer Garden. Free beer and root beer will be served while the supply lasts.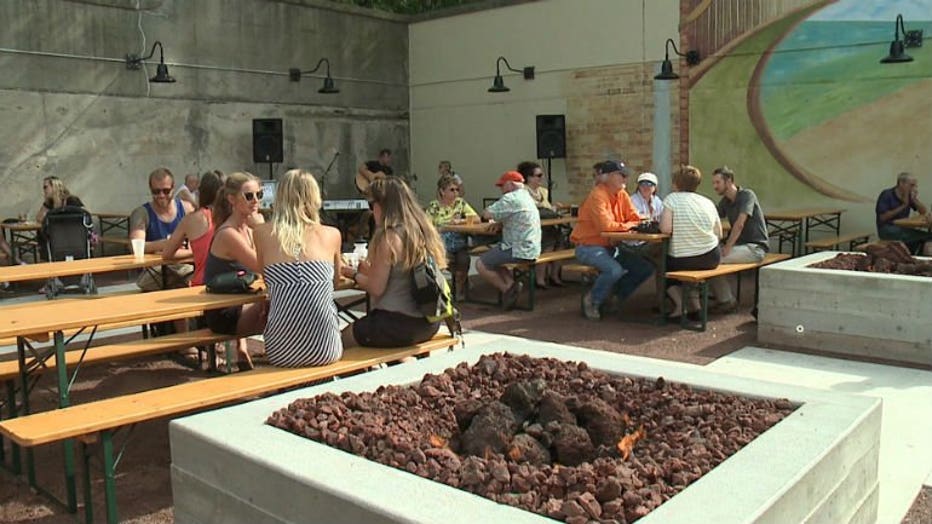 Don't forget the live music! Noah John & Ringing Iron, a classic bluegrass band, will perform at the opening from 4:00 p.m. to 8:00 p.m. The band offers a unique blend of traditional bluegrass, gospel, country, Americana, and folk.

According to Milwaukee County Parks, since August 2015, the beachside beer garden has been a popular gathering place for area residents. From spring through fall, families come to enjoy the view, to have a beverage and snack, to visit with friends, and, on Wednesdays, to listen to live music. Even on chilly nights, patrons are kept comfortable near the gas-fired warming pits.

"Milwaukee's lakefront is a national treasure," said Milwaukee County Executive Chris Abele. "Our continued partnership with MillerCoors helps us offer even more ways for friends, family, and neighbors to come together to enjoy the lakefront and our County Parks. I look forward to another great beer garden season!"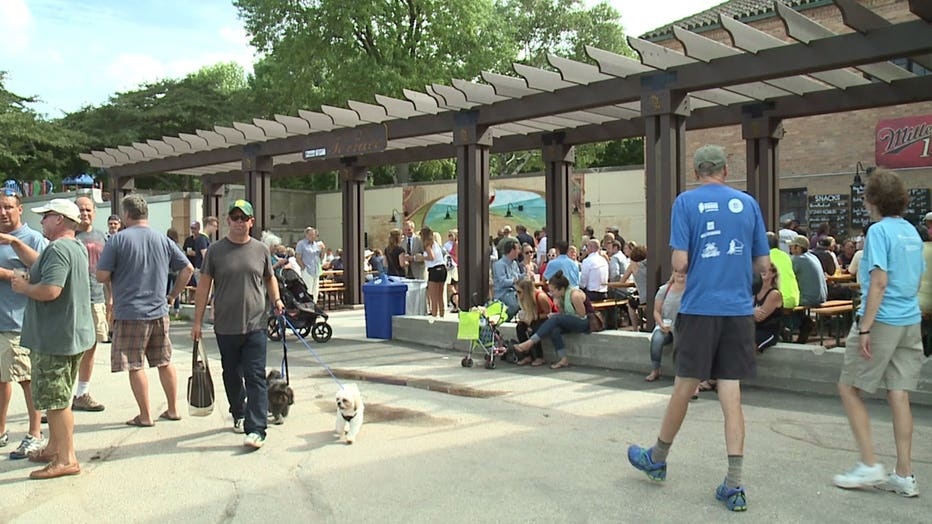 To further enhance the experience at South Shore Terrace, Milwaukee County Parks has made improvements for the 2017 season. Installation of a commercial kitchen means expanded menu selections for patrons, and the addition of keg tables and benches has expanded the seating options.

"We are excited to offer foods that complement the experience of visiting this lakefront attraction," said Andrea Wallace, manager of concessions and restaurants for Milwaukee County Parks. "We will still offer traditional beer-garden snacks, but will take things up a notch by offering local favorites. The kitchen also lets us better serve the growing number of groups who book private events when the beer garden is closed to the public."

Menu offerings include a sweet potato and red quinoa veggie burger, gourmet burgers, and carrot fries—all served with the house-made blueberry signature sauce. Guests may also enjoy Miller High Life battered Clock Shadow Creamery cheese curds,  Milwaukee Pretzel Co. pretzels, and Usinger's famous sausages. A traditional Milwaukee fish fry will be served Friday nights. Beverages include on-tap beers served in souvenir glass pints and steins, which can be refilled at a discount at the Miller 1855 Bar, any of the Parks Traveling Beer Garden stops, and the Whitnall Park Beer Garden. Items may be purchased with cash only.

The style and backstory of the new tables and seating add to the charm of the facility. Eight tables and 16 benches were custom made for South Shore Terrace. MillerCoors provided spent quarter barrels, and the Parks Department supplied felled ash trees. The ash trees formerly grew in a number of parks but had to be removed to help prevent the spread of Emerald Ash Borer, an insect responsible for the devastation of ash trees across much of the United States. In the hands of the craftsmen at American Vintage in Randolph, WI, the beer barrels were welded to form the table legs, and the ash trees were cut into planks and assembled as table tops and bench seating.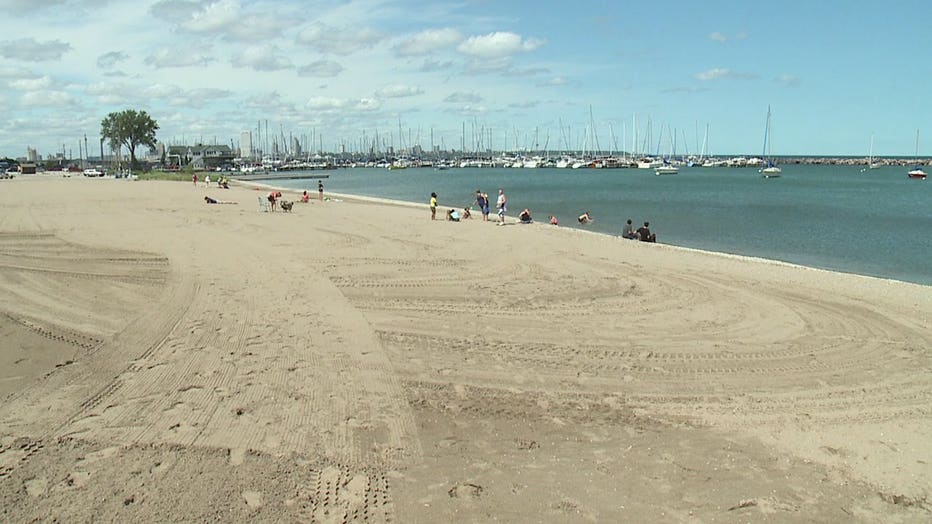 To further identify the furniture with Milwaukee County Parks, the craftsmen burned an oak-leaf design into each piece. The oak leaf has been associated with the Parks Department since its first wooden flag-signs were routed.

Public hours at South Shore Terrace are Wednesday through Friday, from 4:00 p.m. to 10:00 p.m.; Saturdays and Sundays, from 11:00 a.m. to 10:00 p.m. With its focus on Lake Michigan, the beer garden is located in Bay View's South Shore Park, 2900 S. Shore Drive.

The facility is available for private events Mondays and Tuesdays, all day, and for events ending before 4:00 p.m. Wednesdays through Fridays.