Source: Three-year-old child who died covered with human bite marks, mother, boyfriend arrested


MILWAUKEE -- Milwaukee police say the three-year-old boy who suffered numerous physical injuries at a home near 54th and Euclid has died. The child has been identified as Aiden Archer. A law enforcement source close to the investigation tells FOX6 News the boy's body was found to be covered with human bite marks. It appears the boy also had head trauma. A cause of death has not yet been determined.

Police were dispatched to the home on Monday night, June 1st for a report of a sick/injured person. Upon arrival, officers found Archer suffering from numerous injuries. Police say the child was transported to the hospital for treatment of serious injuries.

The child died on Wednesday, June 3rd at the hospital.

UPDATE: CLICK HERE to view latest on this story as of Thursday, June 4th.

The child's mother, a 24-year-old woman, and the mother's boyfriend, a 27-year-old man, are currently in custody.

MPD will present charges to the Milwaukee County District Attorney's Office in the coming days.

Lyle Sieben is the man who helped get first responders to the scene.

"My neighbor came over, knocked on my door and needed to know if he could use my phone for 911, and I said 'yeah,'" Sieben said.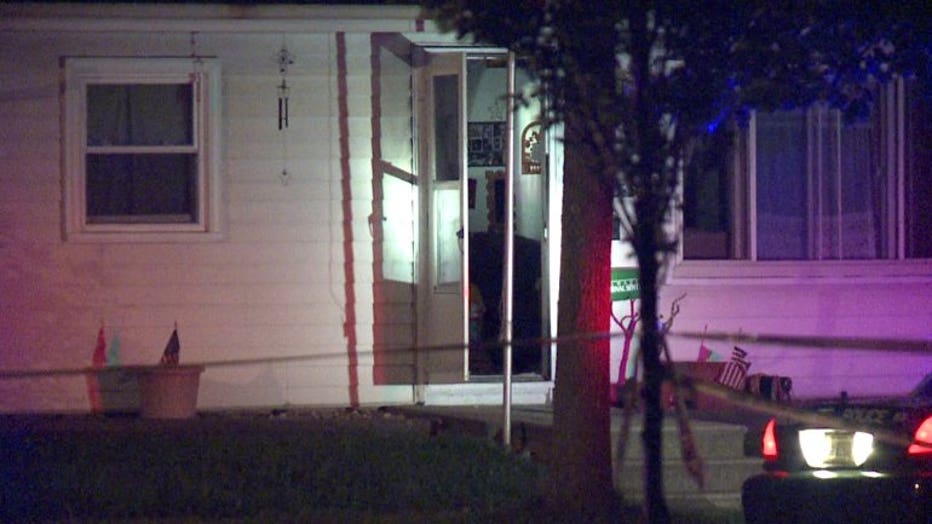 Neighbors who live near 54th and Euclid say this is a neighborhood that cares.

"If I would have known anything was even close to being out-of-line, I would have called somebody," one neighbor said. "We take care of our homes. We take care of our families. We watch out for each other."

Neighbors say the 24-year-old mother and her 27-year-old boyfriend moved in not too long ago. Neighbors say they knew the woman who rented out the home as Jackie and her adult son Josh. It is believed they took in the young mother, her three-year-old child and her boyfriend. Josh was the one who ran to Seiben's house to call 911.

"911 asked him 'what's going on?' He said 'the little one banged his head. He says 'I went outside and came back in. The little one banged his head and now he's not breathing' so I dialed 911 quick,'" Sieben said.

Sieben says it was frustrating as the 911 dispatcher asked a lot of questions and he wondered whether an ambulance was coming. He says he grabbed the phone and yelled at the dispatcher.

"I was out here and I flagged them and Josh came out and flagged them," Sieben said.

"We're angry. We're not having it. We don't want this in our neighborhood. I hope I never have to live through this again. It's sad. It's wrong. I hope whoever is responsible is brought to justice," a neighbor said.

An autopsy on the little boy is set for Thursday or Friday.

Monitor FOX6 News and FOX6Now.com for updates on this story.