"Something weird is going on:" 3 more possible candidates opt out of Wisconsin governor's race


MILWAUKEE -- Three more potential candidates for Wisconsin governor in 2018 -- a former state senator, a businessman, and an ex-Green Bay Packers player -- have decided not to run.

Only one Democrat has officially joined the race. Republican Gov. Scott Walker has sent signals that he'll seek a third term, though he hasn't officially announced his intentions.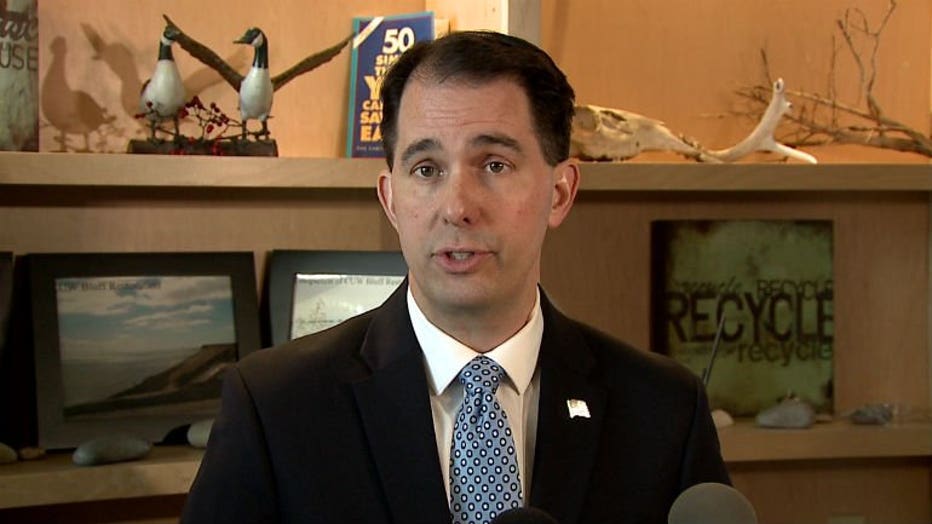 "Something weird is going on," said Mordecai Lee, a University of Wisconsin-Milwaukee professor and former Democratic state lawmaker. "If I had to make a guess, I'd say Democrats are really intimidated, especially by money."

Walker, who has won three statewide elections, has proven to be a prolific fundraiser and is chairman of the Republican Governors Association, giving him a national platform to seek additional resources.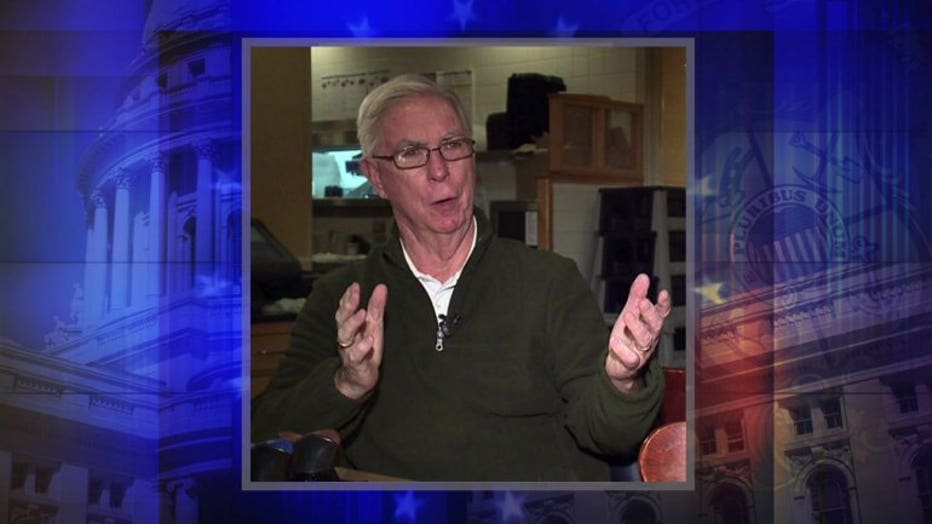 Former state Sen. Tim Cullen, who was widely expected to run, said this week that he didn't think he could raise enough money to wage a serious challenge.

Madison businessman Mark Bakken told the Milwaukee Journal-Sentinel that he would also pass on the race.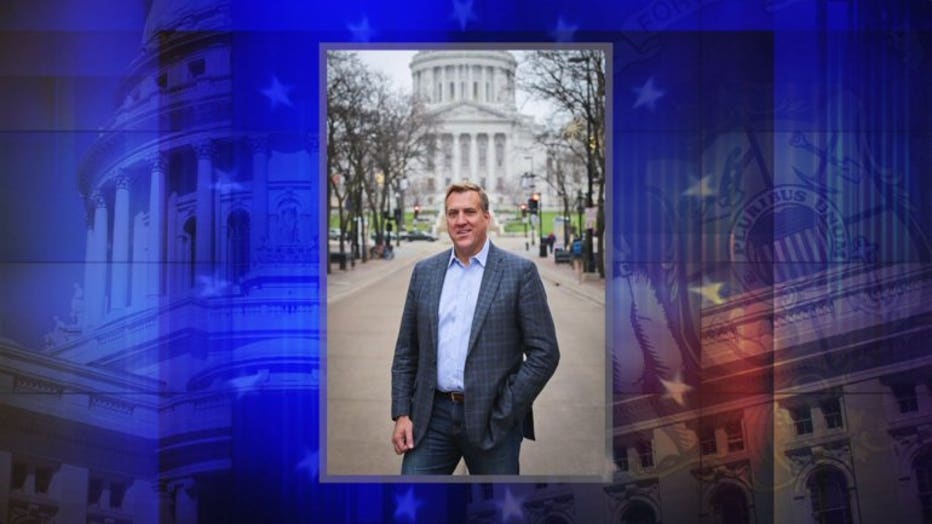 Former Green Bay Packers offensive lineman Mark Tauscher ruled himself out after a few days of speculation over his potential candidacy. Tauscher said he was never considering a bid, though a Facebook page was encouraging him to run.

"As much as I'm honored and humbled by the Facebook thing and how this entire thing has gone – I can't believe how crazy things have gotten – I will not be entering the 2018 governor's race," Tauscher said Friday on his ESPN Radio show that airs in Milwaukee and Madison.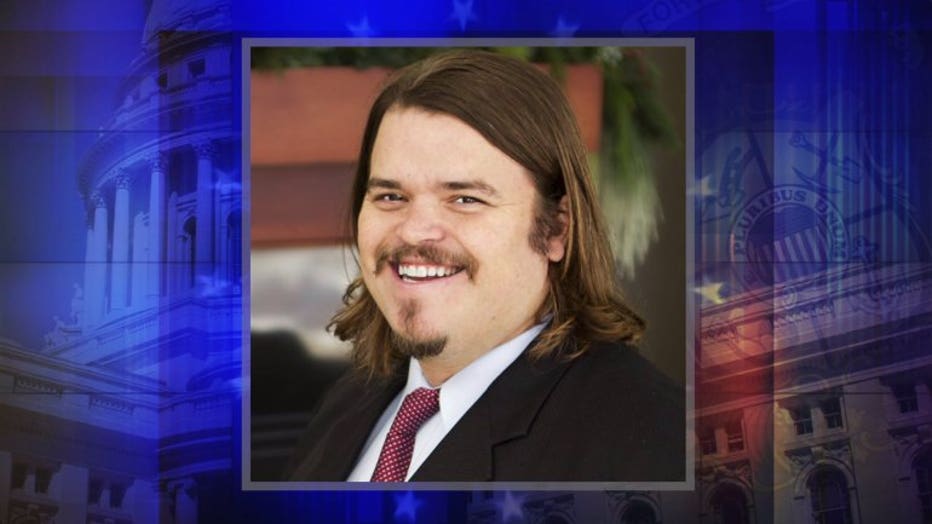 Previously, Milwaukee County Executive Chris Abele and U.S. Rep. Ron Kind of La Crosse have said they wouldn't run for governor.

The Republican Governors Association took a swipe at the lack of Democratic candidates.

"Wisconsin Democrats continue to struggle to recruit a candidate for governor - this time showing they can hardly even recruit sub-par candidates," the group said in an emailed statement last week.

There is one Democrat who is in the race.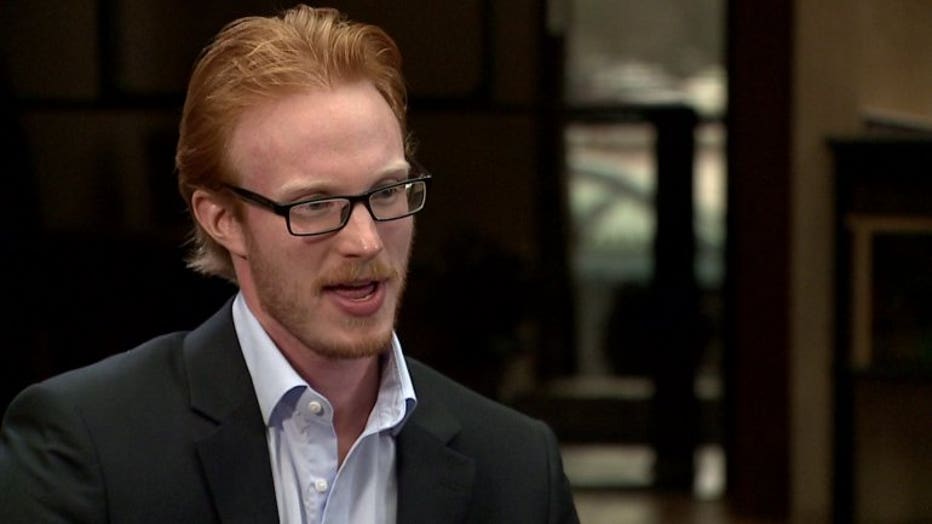 Bob Harlow, a recent Stanford University graduate who finished in last place during a 2016 congressional primary in California, was the first candidate to officially jump in. He told FOX6 News that last year's congressional race was a sort of trial run.

"I think I've always wanted to run for governor of Wisconsin, and now I have an opportunity," Harlow said. "We're going to win because there's a core energy behind our campaign."

Harlow wants to bring a 200 mile-per-hour high-speed rail network to Wisconsin and pledges to undo Act 10, the 2011 law that stripped most public workers of their collective bargaining rights.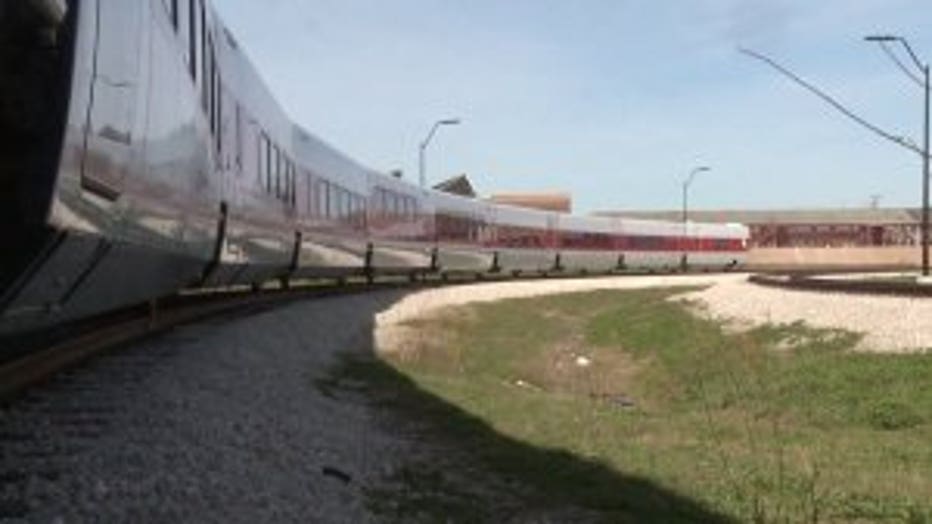 In 2010, Walker campaigned on canceling the high-speed rail plans of his predecessor, Democrat Jim Doyle. And, a few weeks after taking office in 2011, Walker proposed a budget repair bill that included the collective bargaining changes.

Several Democrats -- including state Rep. Dana Wachs, state Sen. Kathleen Vinehout, and Dane County Executive Joe Parisi -- have neither ruled themselves out of the race nor confirmed they're running.

Some Democrats have acknowledged to FOX6 News that their field of potential candidates isn't great, but that they hope to capitalize on Walker's poor approval rating.

The most recent Marquette University Law School Poll showed 45 percent of Wisconsin voters approved of the job Walker was doing, with 48 percent disapproving. Walker's numbers have improved slightly since last summer, when just 38 percent approved of his job performance after his failed presidential campaign.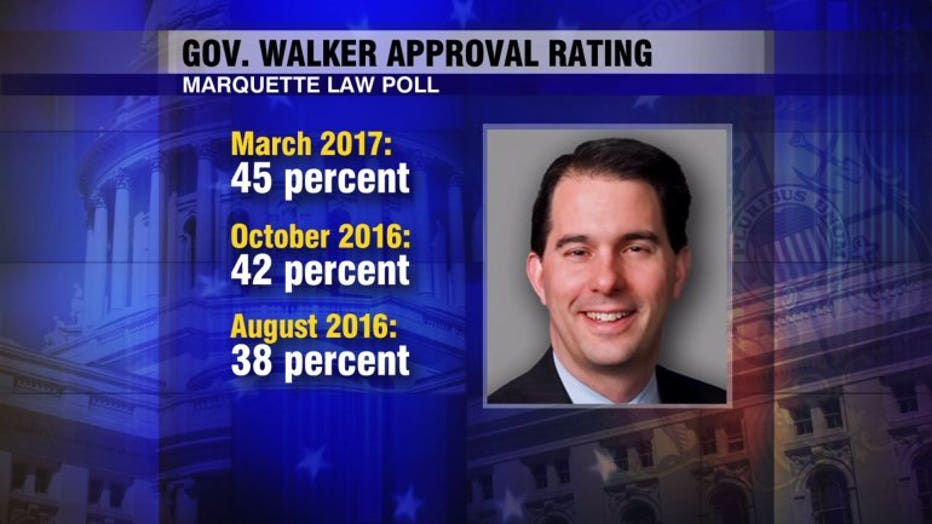 "Gov. Scott Walker has a very clear shot to run for re-election even though his popularity is not at a majority level and even though running for president really hurt him in Wisconsin," Lee said.