'Something to be proud of:' Ahead of Veterans Day, students in West Allis hear stories from those who served


WEST ALLIS -- In honor of Veterans Day on Sunday, Nov. 11, FOX6 News caught up with students in West Allis, giving back to those who have served our country.

At Frank Lloyd Wright Intermediate School on Thursday, Nov. 8, the day wasn't spent flipping through history books. Instead, students listened to firsthand accounts from those who have lived it.

"Because they've done so much for us. It's time for us to give back," said Nate McIlheran, seventh-grader.

"My grandfather is an Air Force veteran," said Rhett Emons, seventh-grader.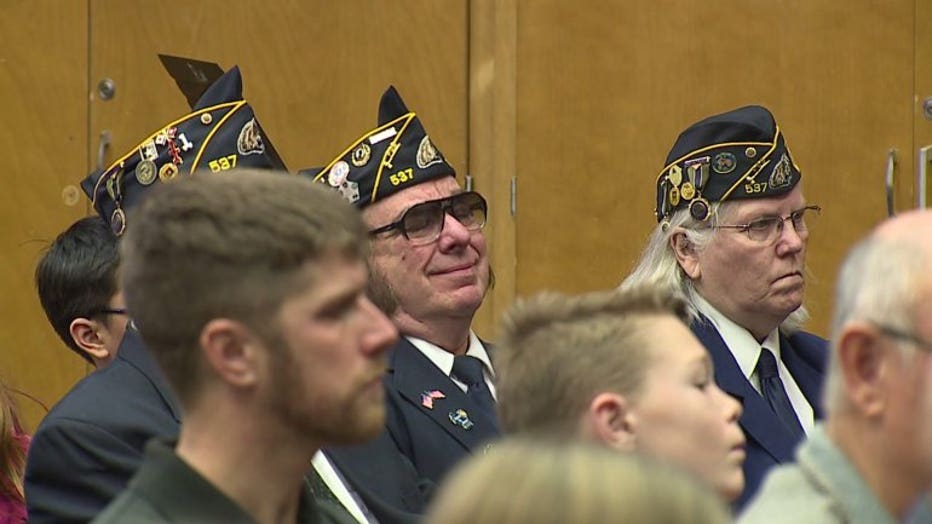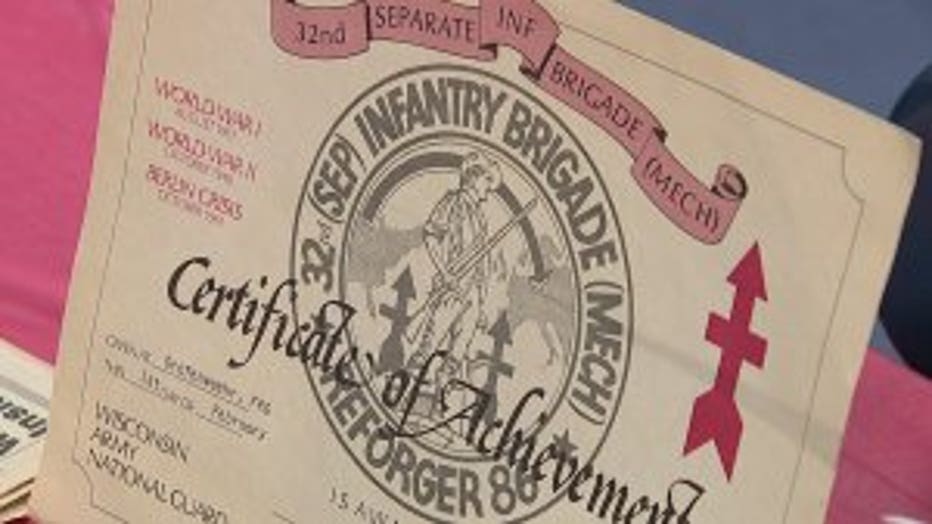 Emons and his classmates have been learning about the significance of Veterans Day in school.

"America is called land of the free, home of the brave. The brave are the veterans that gave us this freedom, going back to the Revolutionary War," said Emons.

On Thursday, Emons and his grandfather helped bridge the gap between the men and women who fought for our country and America's next generation.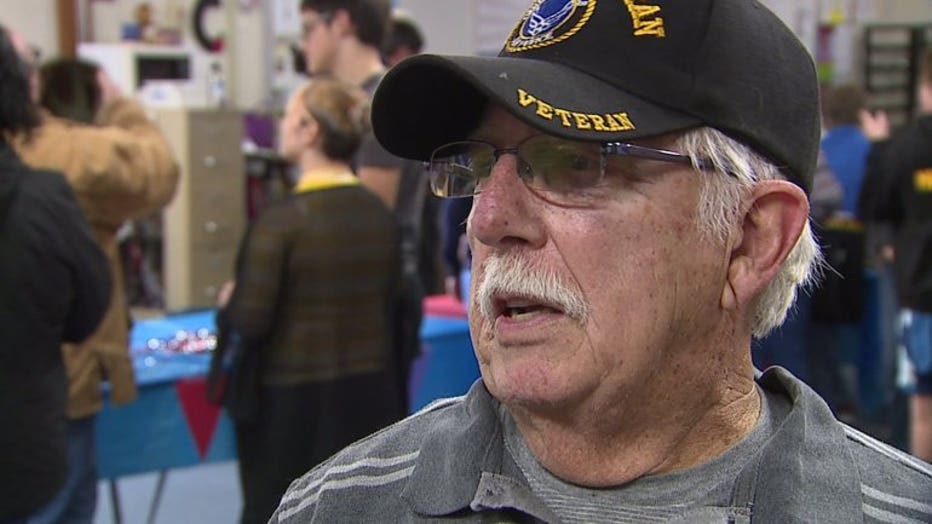 "It means that I was lucky enough to be alive. Me, I've never had anything done, and this to me is my homecoming, so it's really great that they have this. I appreciate it very much," said David Haller, U.S. Air Force veteran.

Students listened to their stories and viewed wartime memorabilia.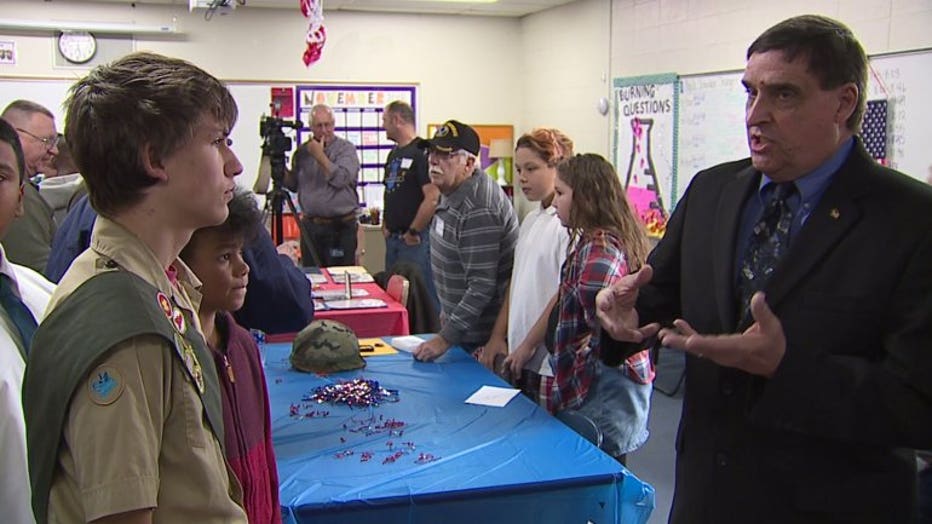 "I brought a helmet from the Vietnam era -- have them try it on and see how heavy it is, and I brought four different medals that we got during that time," said Haller.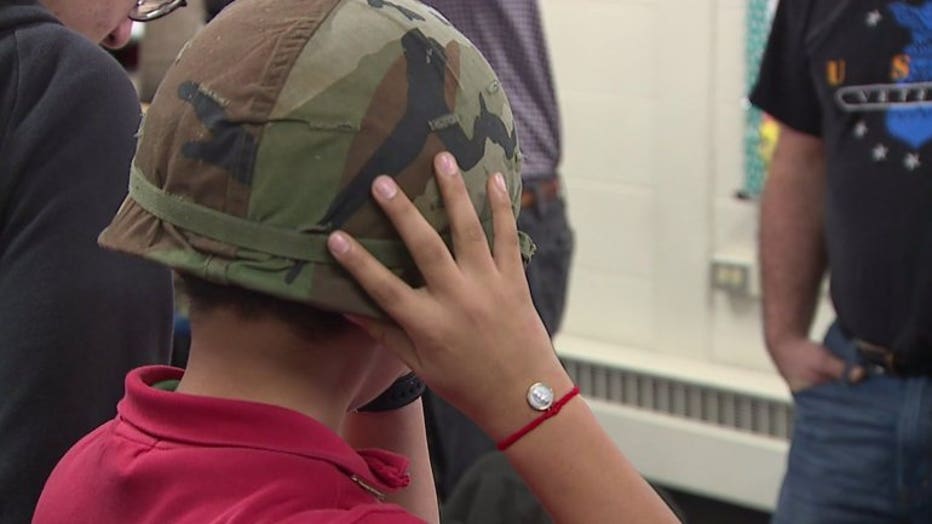 That time will now be remembered not just by those who served, but by the students they taught on Thursday.

"It's always in the back of my mind, that if you were in the military at one time, it's really something to be proud of, so I am," said Haller.

Thursday's event was part of Frank Lloyd Wright Intermediate School's "Service Learning Project."