Some workers returning to mill complex where plant exploded
CAMBRIA — Employees are beginning to return to work at an ethanol plant adjacent to a corn mill in southern Wisconsin that exploded and killed three workers, leaving rubble that still smolders days later, according to company and local officials.

The blast and fire May 31 destroyed the mill at the Didion Milling complex, killing three and injuring about a dozen of the 16 employees working the overnight shift. The explosion and fire left the small village of Cambria shaken.

The company's president, Riley Didion, told Cambria village board members Monday night that the ethanol plant, which was not damaged, will begin accepting loads of corn from farmers in the coming days.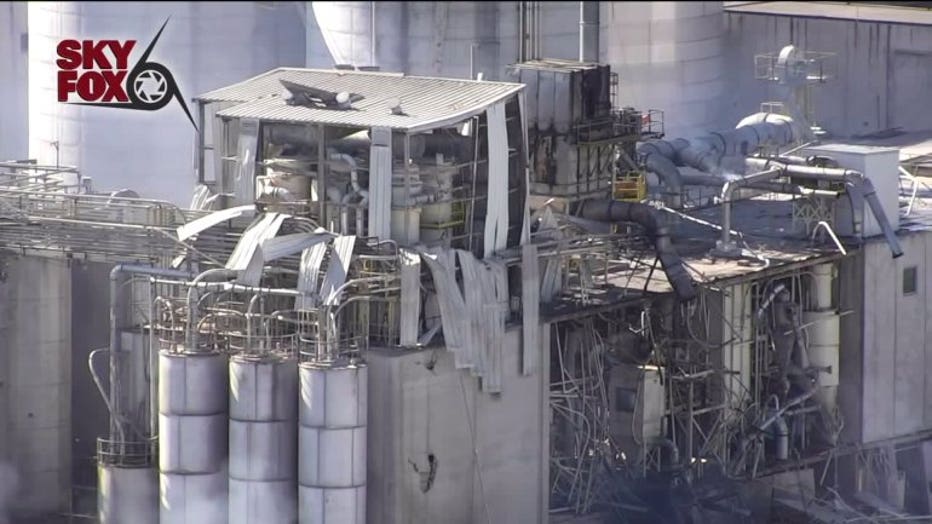 Explosion at Didion Milling Plant in Cambria


Didion had no word on the conditions of the employees who were injured.

Village president Glen Williams said the ethanol plant is about 300 yards from what's left of the mill.

Cambria Fire Chief Cody Doucette said the rubble continues to smolder, but is contained by cement. The corn meal that continues to smolder will eventually burn out, Doucette said at the meeting.

Didion Milling employs more than 200 in facilities in Johnson Creek, Cambria and Markesan.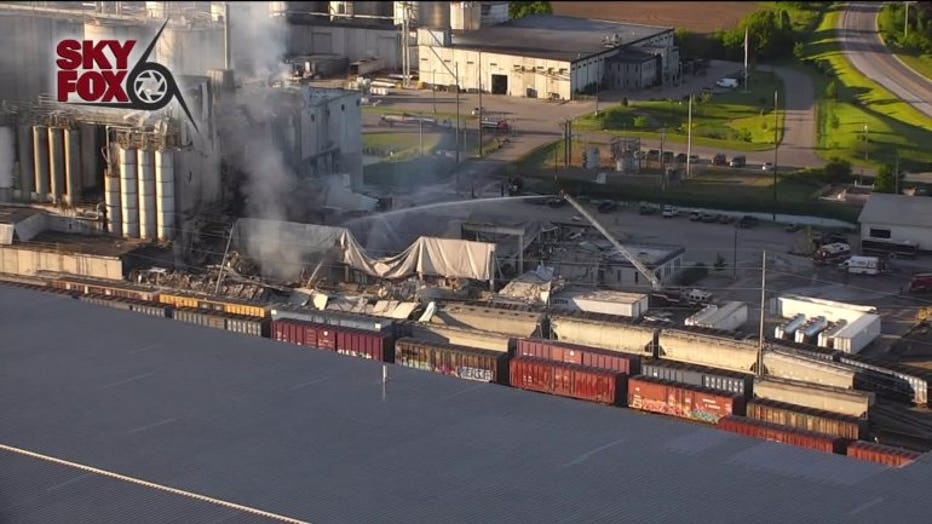 Explosion at Didion Milling Plant in Cambria