'Some terrible decisions:' Terria Rudzinski sentenced to year in jail for striking husband with vehicle


RACINE COUNTY -- Terria Rudzinski, a Waterford woman accused of striking her husband with a vehicle in February 2017, was sentenced on Friday, Dec. 7 to one year in the Racine County Jail with Huber privileges for child care and employment. She also received eight years of probation.

Rudzinski, 33, originally faced six charges in the case. But in September, she pleaded no contest to charges of hit-and-run involving great bodily harm and causing injury OWI. Charges of injury by intoxicated use of a vehicle and disorderly conduct were dismissed and read into the court record. Two other charges were dismissed altogether.

The court was full of tears as family members of both the victim and the defendant made heartbreaking statements, explaining no sentence will bring back the quality of life the victim had before.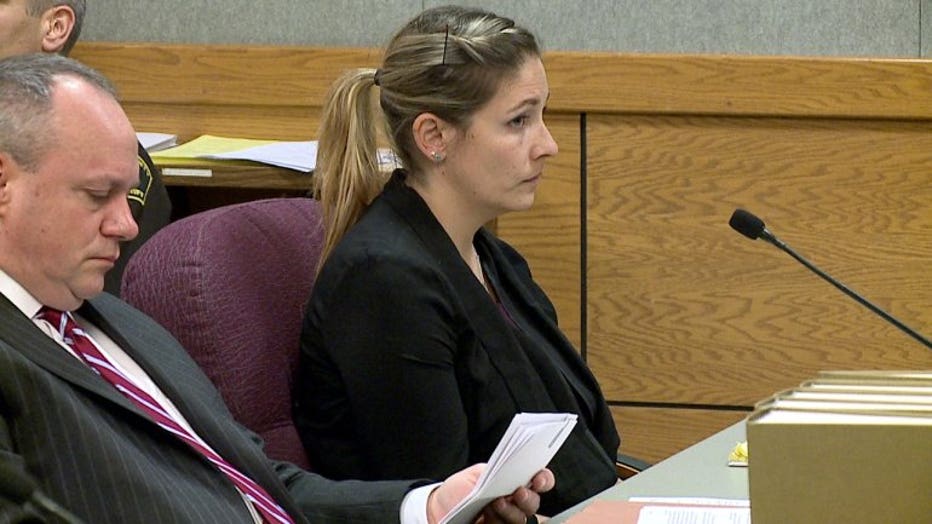 "My son is gone," said Michelle Edlebeck, mother of victim Jason Rudzinski. "Now, we have a new Jason as a result of this hit-and-run."

According to a criminal complaint, Racine County Sheriff's deputies were dispatched to the area near S. Front Street near West Street in Burlington, where they found Jason Rudzinski unresponsive, with a pool of blood under his head.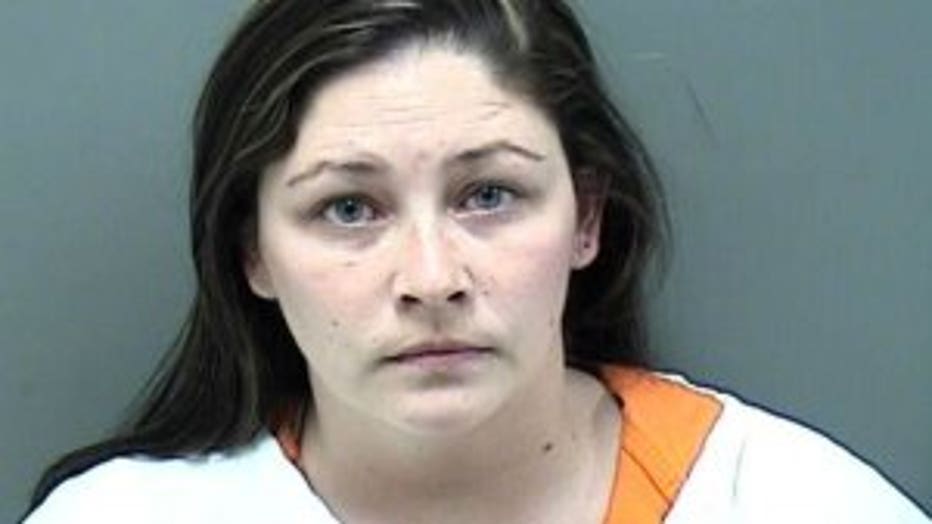 Investigators spoke with a man found near Rudzinski's husband, who said shortly after midnight, he was on his porch when he heard a woman yelling "help" and "get the (expletive) off me." He said he heard a car door open, and saw a man standing outside the car. He said the car started moving, and he heard a "crack/bang" noise and a "crunching" sound. The vehicle then took off, headed northbound on S. Front Street, traveling at least 60 miles-per-hour. The man said he found Rudzinski's husband with "a hole in the back of his head."

Investigators later made contact with Terria Rudzinski. According to the complaint, she said she and her husband were on their way home from the Hitch-n-Post when an argument ensued. She said her husband pulled her hair, so she pulled over and told him to get out of the vehicle. He refused, and Rudzinski said she kept driving, eventually stopping, exiting the vehicle and yelling for help. She said her husband exited the vehicle when she got back in. She said she drove away at "about two miles-per-hour" when her husband struck the vehicle's windshield "with his hand." Terria Rudzinski said she eventually drove off "at a normal speed" and went home.




When investigators took a look at the vehicle, they saw hair fibers and tissue on the vehicle. There were also impressions of fabric on the bumper, consistent with the vehicle having struck someone's leg area. Imprints were also found on the hood and the passenger side mirror, and the right front headlight was cracked and broken.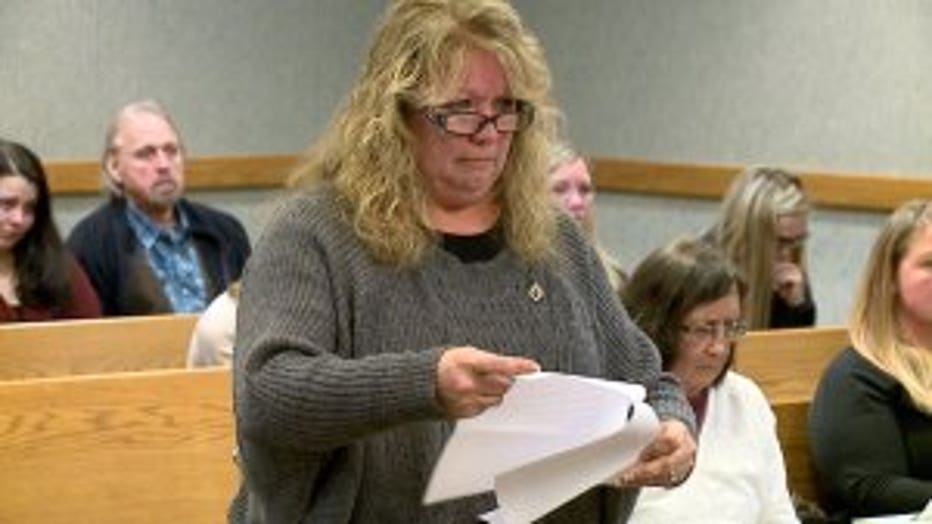 Officials noted an odor of intoxicants on Terria Rudzinski's person, and noted she had glassy and bloodshot eyes. The criminal complaint notes a preliminary breath test result of .165. The complaint says Terria Rudzinski said she hadn't been drinking since the left the Hitch-n-Post.

The prosecutor said Rudzinski has drinking and anger problems, pointing out on the night of the incident, she had a blood alcohol level that was twice the legal limit.

 

Rudzinski's husband had to be taken to the hospital by Flight for Life from the scene. He suffered a fractured skull and cervical fractures, according to the complaint. Investigators learned a portion of his skull had to be removed to allow for swelling of his brain, and doctors said he sustained a serious head injury.

"How do you leave anyone -- much less someone you love -- to die on the side of the road?" asked Eric Rudzinski, the victim's brother.

Edlebeck says her son requires 24-hour care, and can't hold a memory for more than 10 minutes.

"On February 19, 2017, my son Jason was given a life sentence that changed his life forever," said Edlebeck.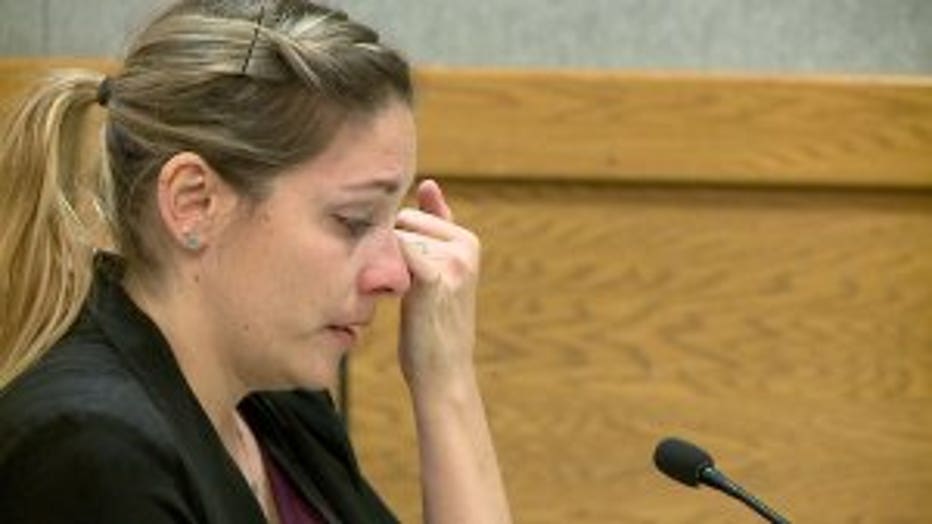 Rudzinski says she would have never knowingly left her husband.

"I am so sorry this happened to my husband," said Rudzinski. "I wish I could go back or change places with him. I love my husband and our daughter, and I'm truly sorry I made some terrible decisions that affected so many lives."

When Jason's family asked for a harsher sentence, the ADA said a one-year sentence is significant for someone who's never spent a day in jail. Rudzinski has no previous criminal record.