'So proud of these guys:' Roman Electric employees honored for pulling man, baby from burning home


MILWAUKEE -- Three Roman Electric employees were honored Tuesday, June 26 for their quick actions which allowed them to save the lives of a man and baby trapped in a burning home in Milwaukee in March.

The fire happened on March 12 near 70th and Dickinson.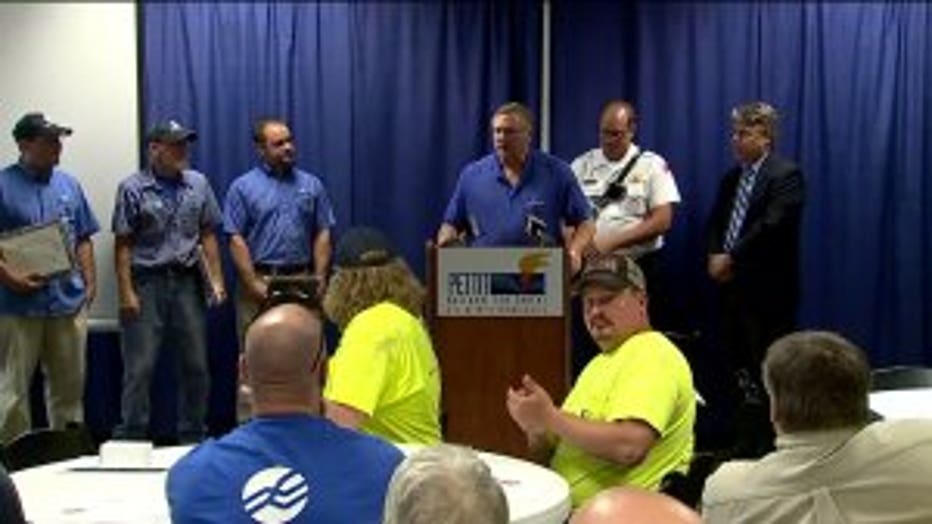 Roman Electric employees honored for pulling man, baby from burning home


Roman electric employees Chris Rassette, Jack Schoeppe and Brian Pape were honored by the Milwaukee Fire Department and Alderman Michael Murphy for their heroic actions -- rescuing Angel Suarez and his 1-month-old daughter from the home before firefighters could arrive on scene.

IBEW International Brotherhood of Electrical Workers (IBEW) Local 494 and Roman Electric also honored the men for their quick thinking and bravery.

According to a news release from IBEW officials, the men received a "challenge coin" at a meeting with fellow employees who are union members of IBEW. The release says a challenge coin is presented to members for their outstanding contributions.

Phil Rose, Roman Electric President said this in the statement:

"The burning house was right next to our offices.  Brian Pape and Chris Rassette noticed a man on the first floor of the burning house.  The man broke thru a window and began yelling for help.  The two ran to the house and assisted the man and his infant child out of the house thru the window.  The man said that there was also someone on the second floor.  Upon hearing this, Jack immediately took his extension ladder from his truck and climbed to a second story deck, where he assisted a man down the ladder to safety.  Due to heavy smoke he was unable to assist a third man still in the burning building, just as firefighters were arriving.  Unable to enter the building at the first floor, firefighters used Jack's ladder to enter the building from the second floor deck and pulled the man out of the building.  This situation developed quickly and was incredibly intense.  Brian, Jack and Chris are all heroes!  They put their own lives at risk to help some people they had never even met, and actually saved their lives.  I'm so proud of these guys."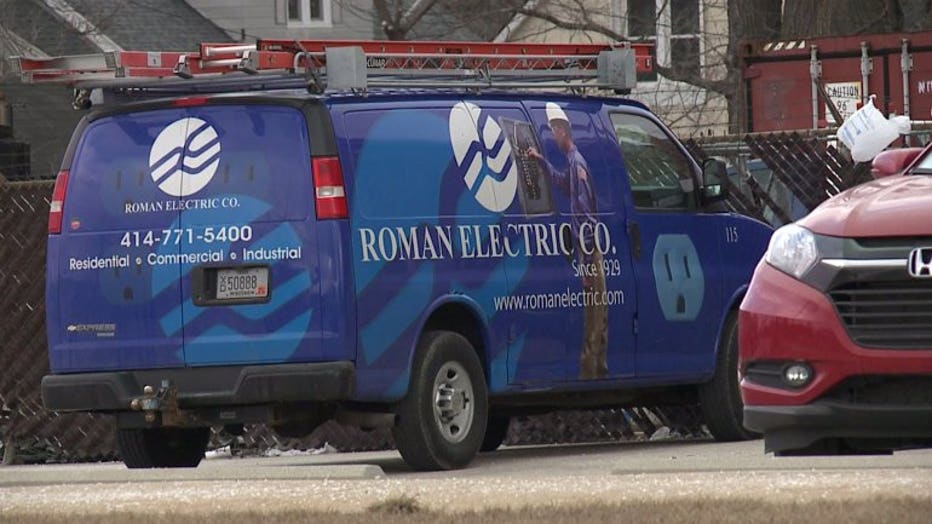 Fire near 70th and Dickinson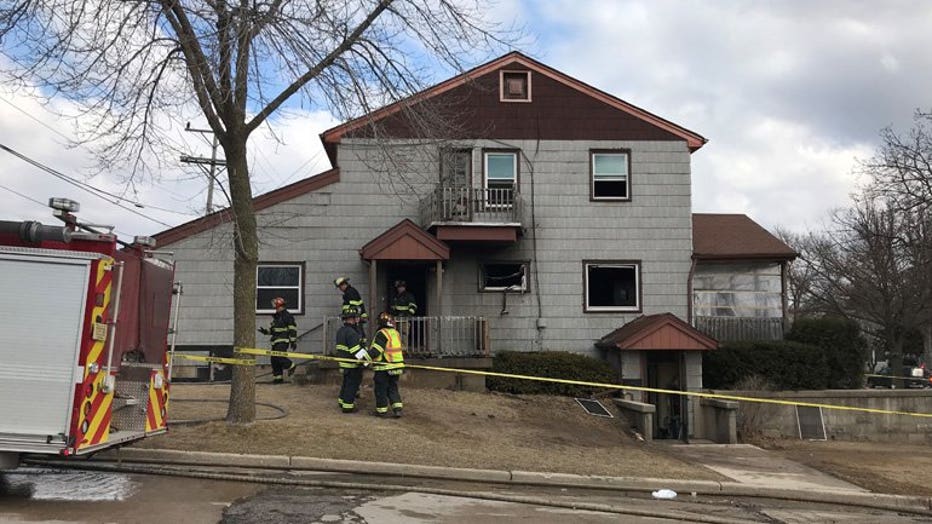 Fire near 70th & Dickinson, Milwaukee


March 12 fire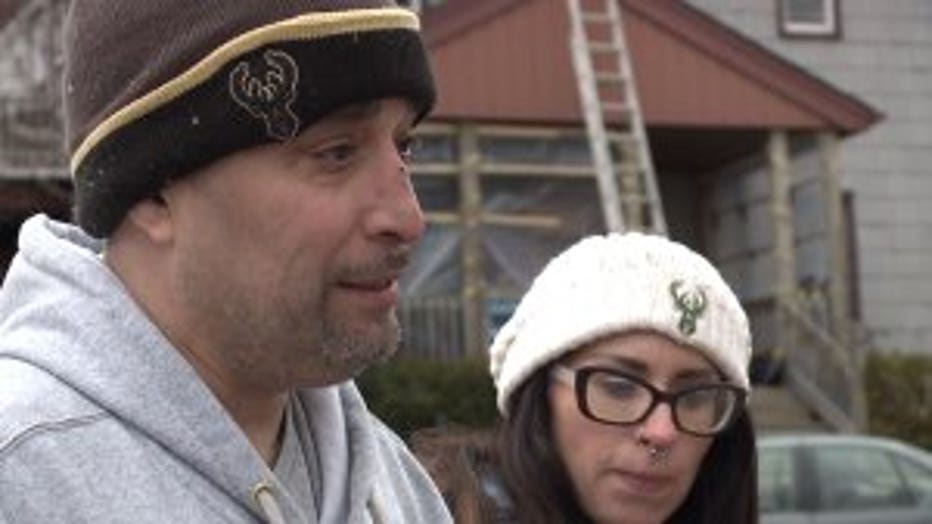 Suarez said he didn't see the crackling flames, nor the fire trucks coming for his home. What he did hear was a faint beeping sound.

"It was getting louder and louder and got up and seen the smoke detector blinking," said Suarez.

He was trapped with fire closing in on his room at 70th and Dickinson -- his 1-month-old daughter next to him.

"I fainted for like 15 seconds and then I seen my baby on the floor. There was no way I can die here and have my baby die here. I picked her up and got the energy to go out the window," said Suarez.

But the window wouldn't budge. It was at that moment that Roman Electric employees who happened to be in the area saw Suarez and ran up to help.

"I gotta get outta here. I gotta get my baby out. I didn't care about me. I just wanted her outta there," said Suarez.

Moments later, Suarez got a second window open, with the Roman Electric employees on the other side.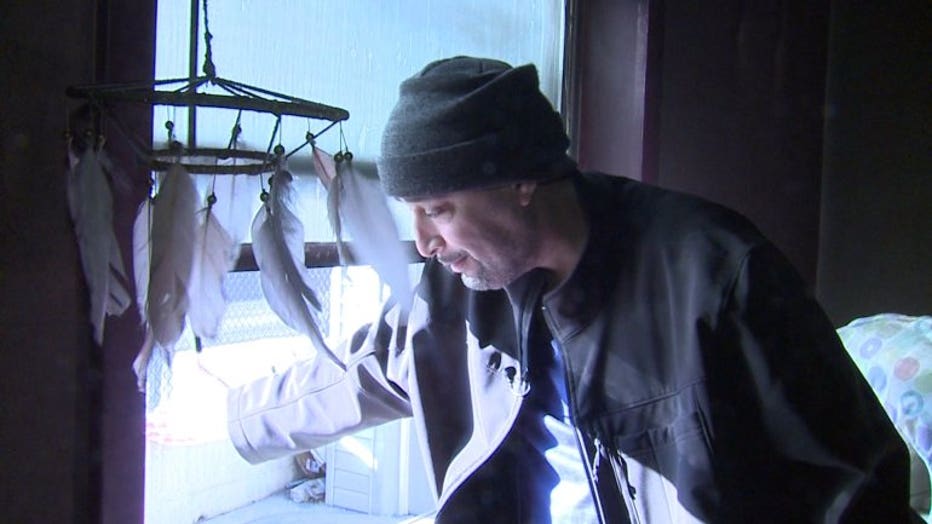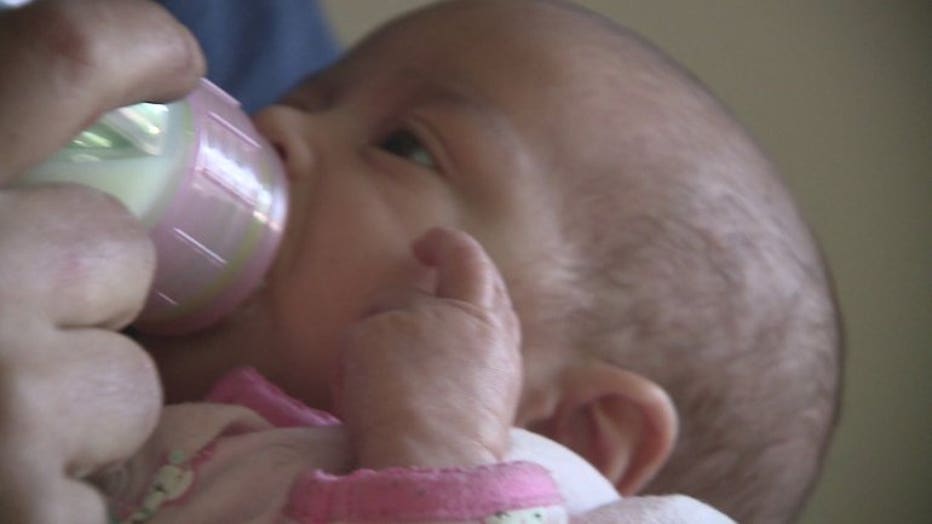 "Had the baby in my hand and I told someone 'please grab my baby.' He grabbed the baby and I jumped out the window," said Suarez.

Another tenant jumped to safety from a balcony as another electrical worker raised the ladder on his truck, trying to rescue a man, 79, trapped upstairs.

"This could, unfortunately, have been much much worse for all involved," said Deputy Chief Aaron Lipski, Milwaukee Fire Department.

Fire officials would later get the man out through the porch. He was taken to the hospital in critical condition.

Lipski praise the work of the Roman Electric employees.

"These folks exercised some outstanding judgment," Lipski said.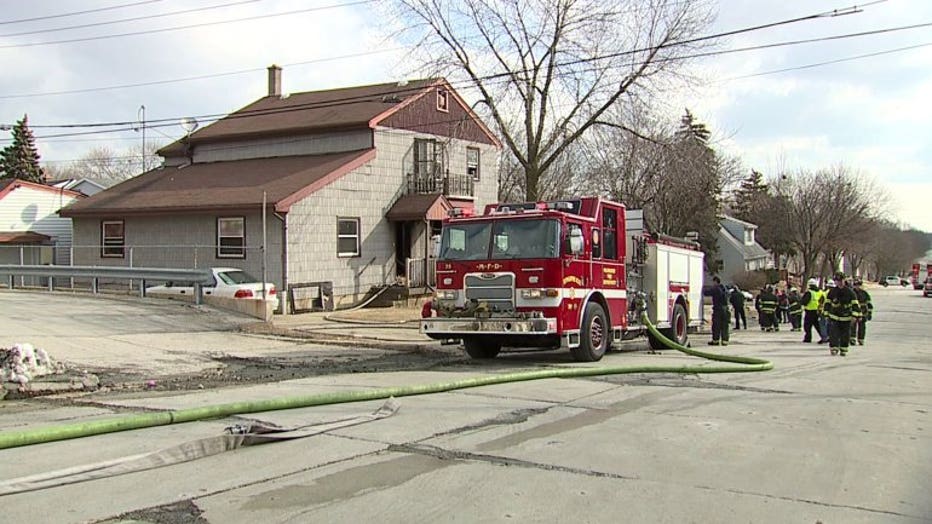 Fire near 70th and Dickinson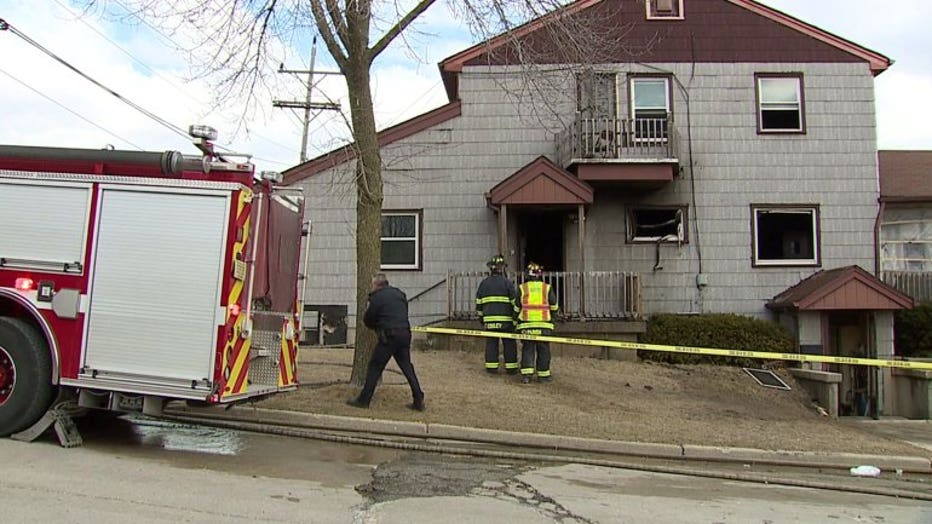 Fire near 70th and Dickinson


Suarez said he's thankful his fiancee and his two other children were at school.

"I look at life a little bit different. Don't give up. Whatever you do, don't give up," Suarez said.

To make matters worse, days after the fire in which Suarez and his family lost everything, they said someone broke in and stole a safe with their savings inside. They were saving for their wedding, and the baby's room, which had been decorated before she was born, was ruined.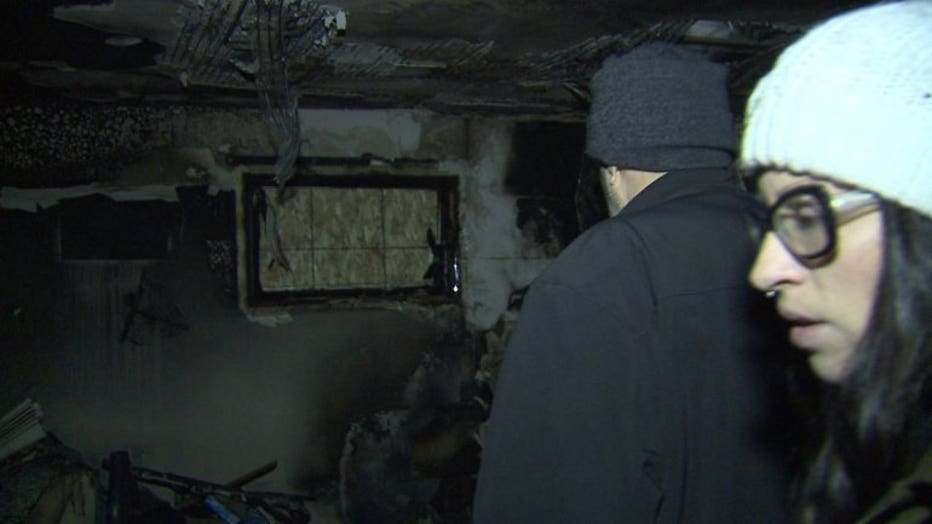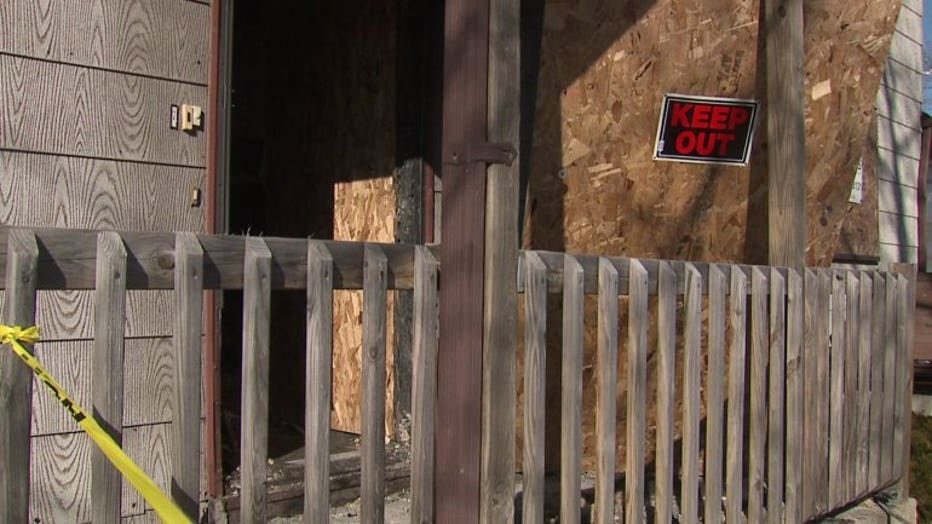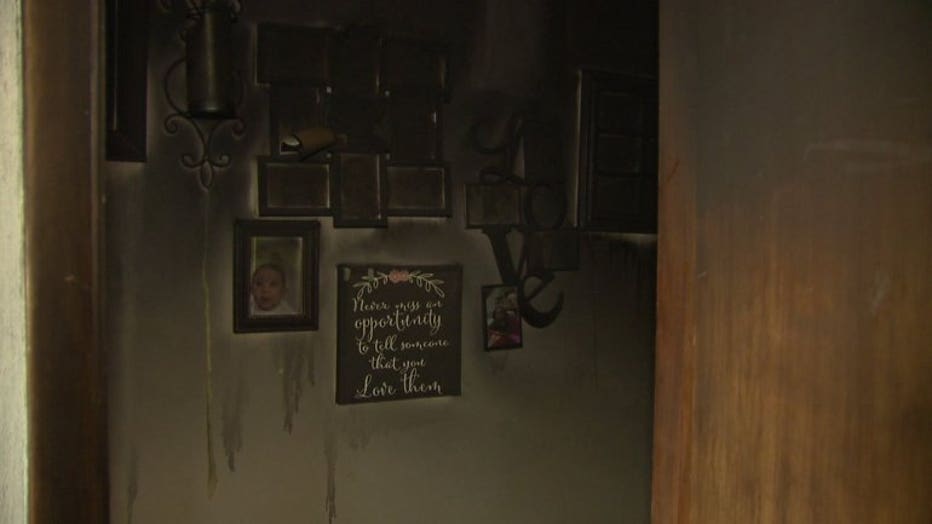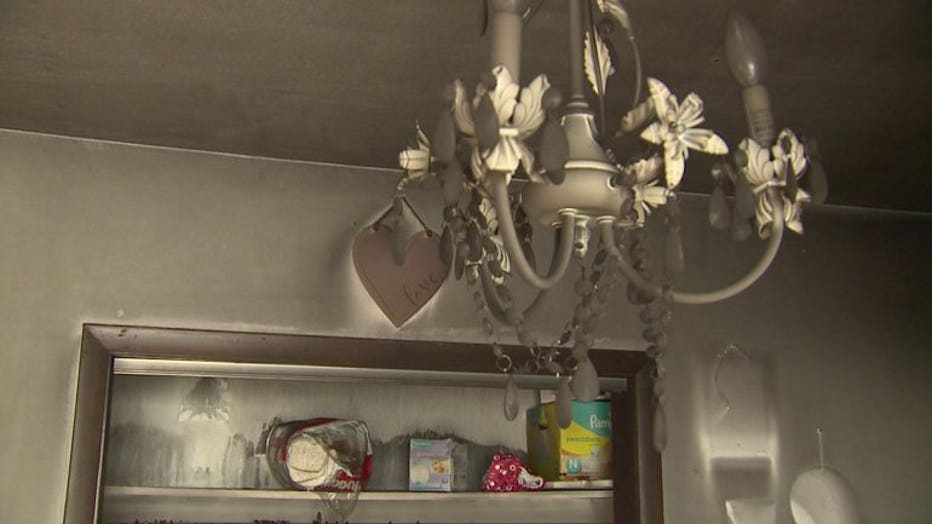 However, Suarez said he was thankful he and his baby were able to get out with their lives.

It was determined an extension cord led to the fire. There was some good news for the family. They found their cat safe, hiding in the basement, after reporting the animal was missing after the blaze.

Family treated to Bucks' game

There was a surprise for the family a week-and-a-half later. They were treated to a Milwaukee Bucks' game, after officials saw them wearing Bucks' gear on the news, and they were touched by their story and resolve after losing everything.

Bucks' President Peter Feigin said he was struck by their story, and he wanted to invite them to the game vs. the Los Angeles Clippers.

At that time, the family said they were in the process of finding a new home.

PHOTO GALLERY