'So much for spring:' Storm dumps nasty mix of ice and snow, making cleanup challenging in Cedarburg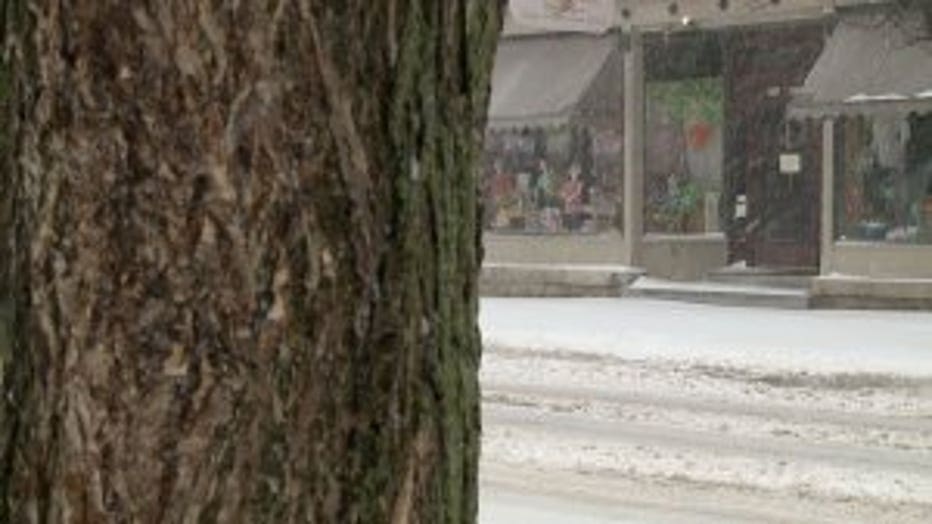 CEDARBURG -- A spring storm dumped a wintry mix and several inches of snow in parts of SE Wisconsin. In downtown Cedarburg, many people spent their Sunday morning, April 15 chipping away at the ice and snow.

According to the FOX6 Weather Experts, snow reports through Sunday afternoon were ranging from one to two inches south of Milwaukee, three to four inches in the Milwaukee area and nearly eight inches in Fond du Lac -- with more than eight inches in Beaver Dam.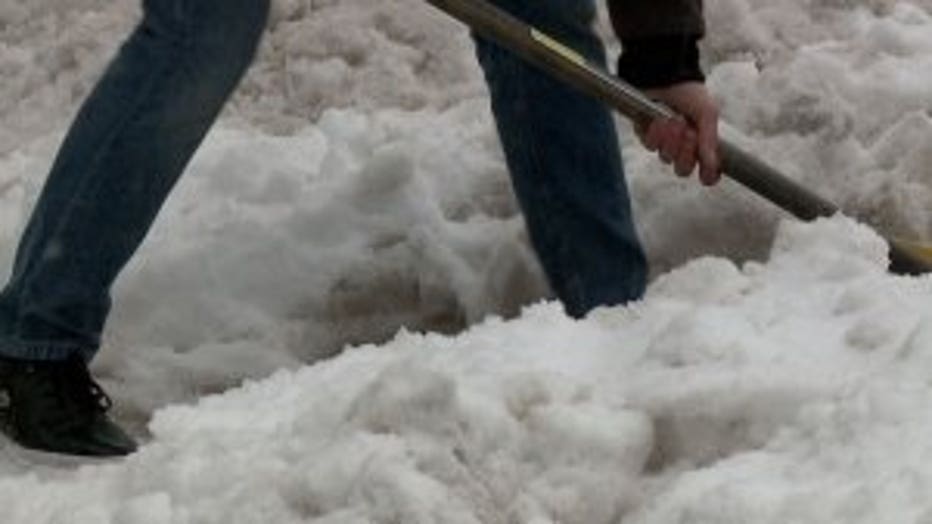 The storm left behind a nasty mix of ice and snow -- which made cleanup challenging.

"It's all the ice underneath. That all froze. With a decent shovel it's OK, but with a plastic shovel, you can't break through that ice. I'm trying not to break my shovel," said Kyle Pace, a Cedarburg business owner.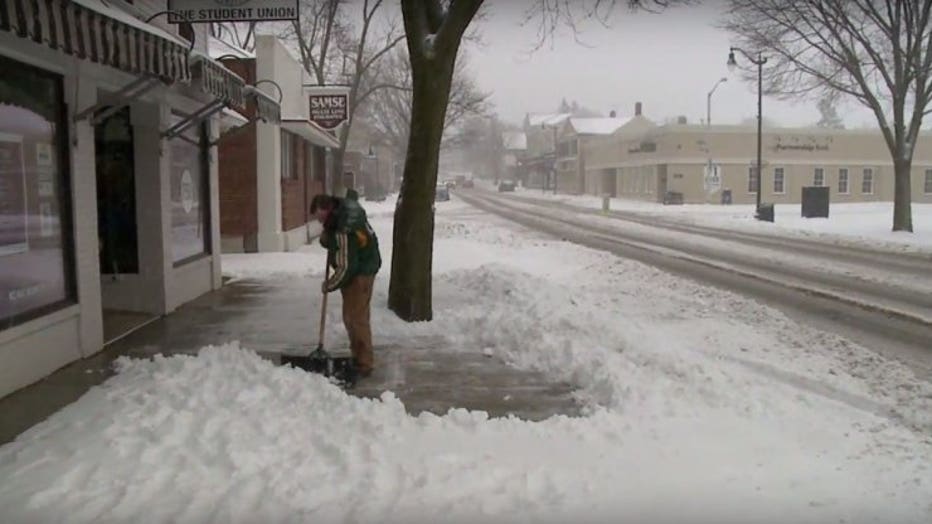 Down the street, Matt Krombach was dealing with the same obstacle.

"It's kind of just scraping. It's not nice, fluffy snow where you can just push it. So much for spring I guess," said Krombach.

The icy conditions caused other headaches for Krombach earlier Sunday morning.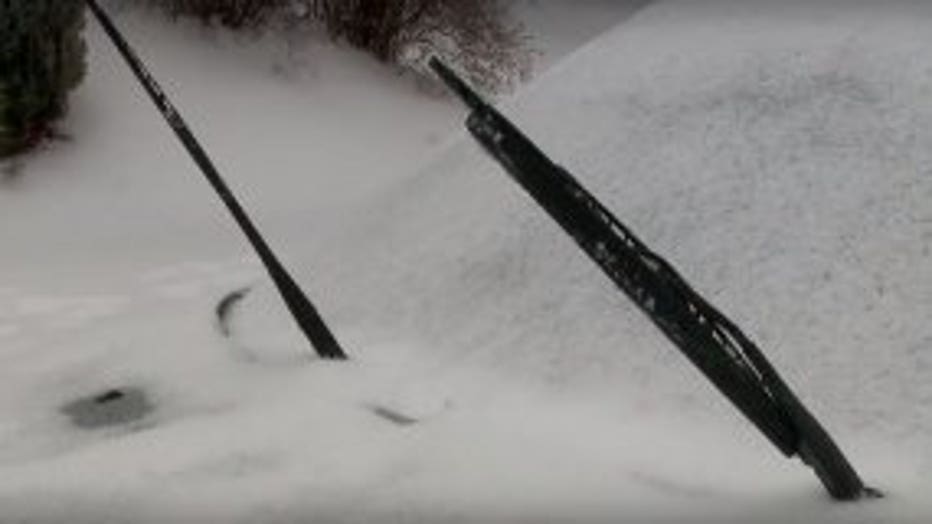 "Went to stop at home to grab a shovel, and I got stuck trying to get into my driveway. Literally just hit ice and couldn't move," said Krombach.

He said people driving by helped him push the car, and soon enough, he was able to return the favor.

"Right as I got here, there was another lady stuck right over there. She was stuck just like I was. I helped her out," said Krombach.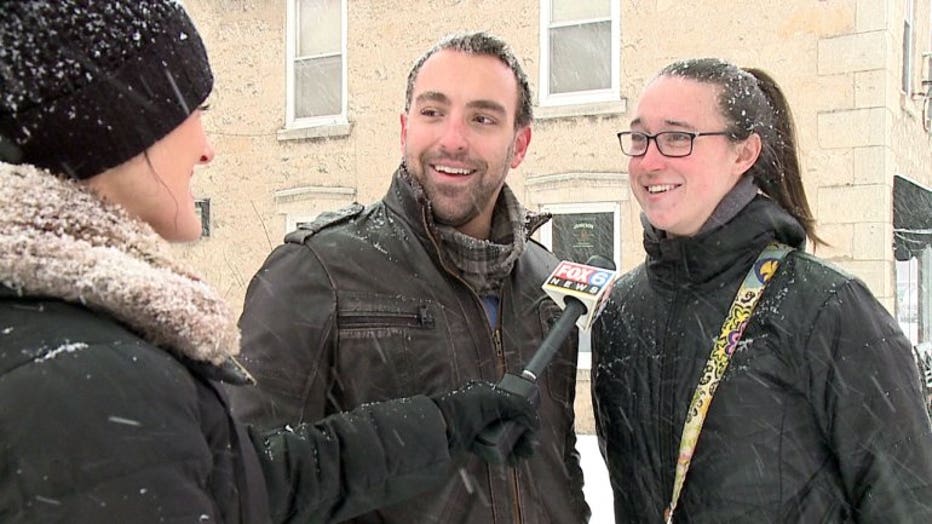 Meantime, the snow and ice was the last concern for one couple FOX6 News ran into. They bundled up and braved the cold for breakfast.

"We weighed the benefits of the fact that we get pancakes out of it, and there's no wait at PJ Piper right now.  If it's going to do this all day, we might as well wait until it's all done before we try to scrape our car off," said Molly Lucareli.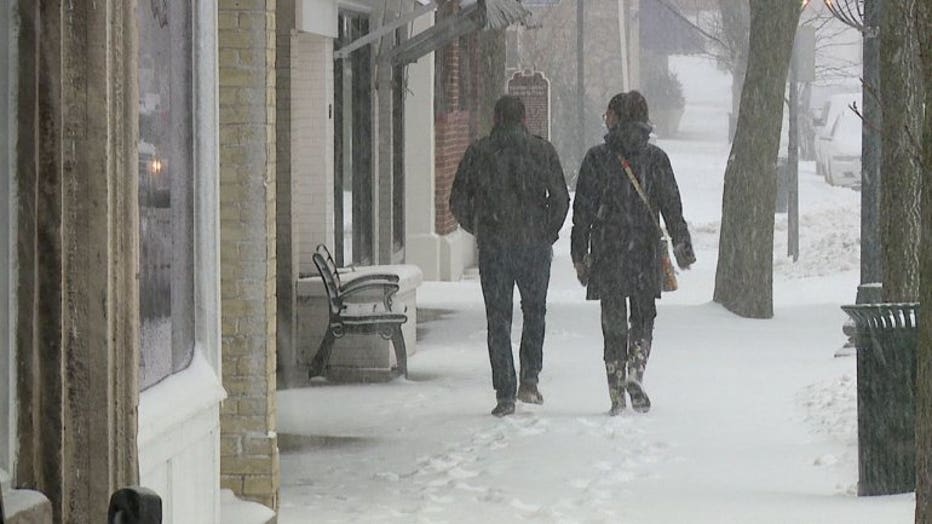 "The weather is not going to keep us from having a good time. We're just kind of sick of it and we're going to go have fun," said Ben Lucareli.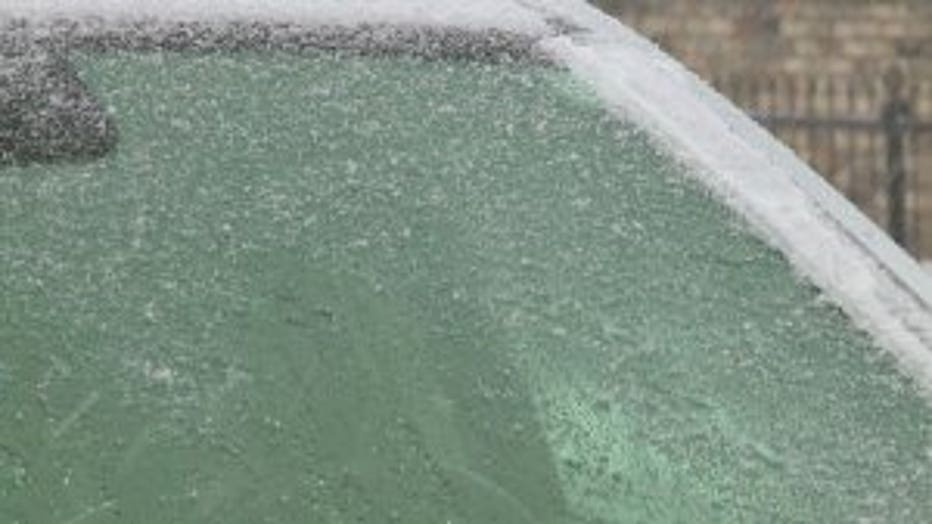 The FOX6 Weather Experts said light snow was expected to linger into Monday, with an inch or two of additional accumulation.

CLICK HERE for the latest FOX6 Weather forecast information.