Snowfall, wind, poor visibility made things tough for drivers in Milwaukee: "Sliding all over"


MILWAUKEE -- Two days after we saw a record high temperature of 61 degrees in Milwaukee (on Sunday, February 28th), the ground was once again covered with snow on Tuesday, March 1st after the latest winter storm pushed through. Driving in the snow proved to be the biggest challenge on Tuesday -- especially during the morning rush, and again during the lunch hour.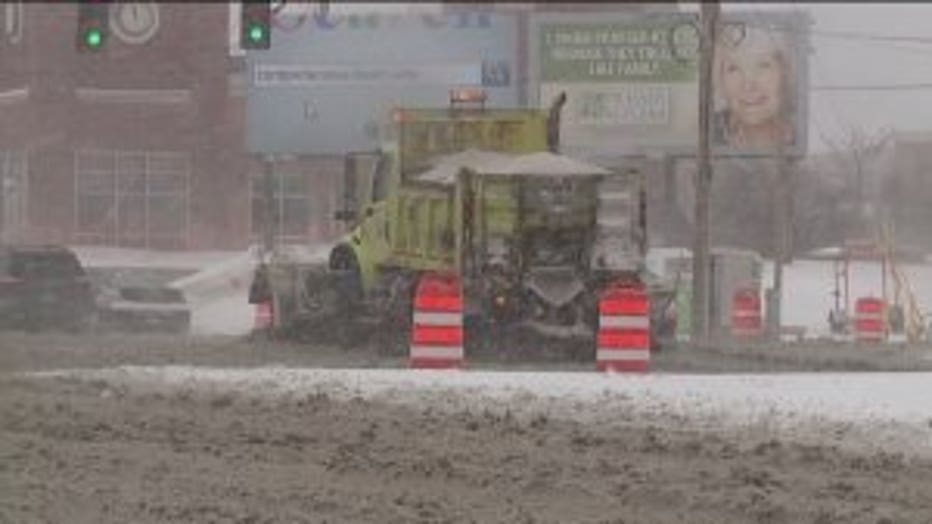 Snow in Milwaukee on March 1st


I-43 was mainly just wet in time for the evening rush on Tuesday -- but this latest snowfall is a not-so-subtle reminder that despite the taste of spring we saw this past weekend, winter isn't over yet.

In Milwaukee, road crews were keeping pace with the snowfall throughout the morning, but by midday, the wet streets were snow covered.

"Crummy. Real crummy. They`re just now getting the highways real nice and real salted down. Just now getting the street pretty good," Mike Morris said.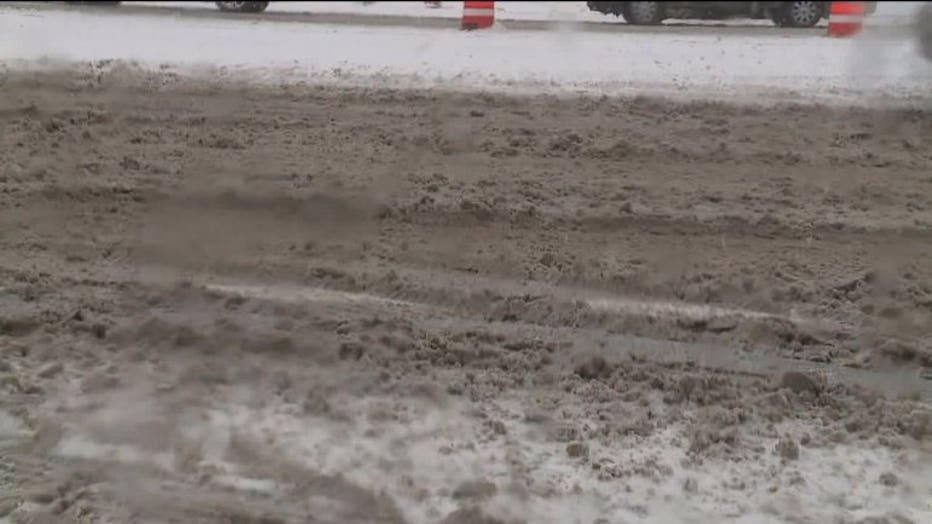 Snow in Milwaukee on March 1st


By midday, the wind had picked up as the snow continued to fall. Visibility was poor.

"Just veering off the road and sliding all over the place," Antion Fowler said.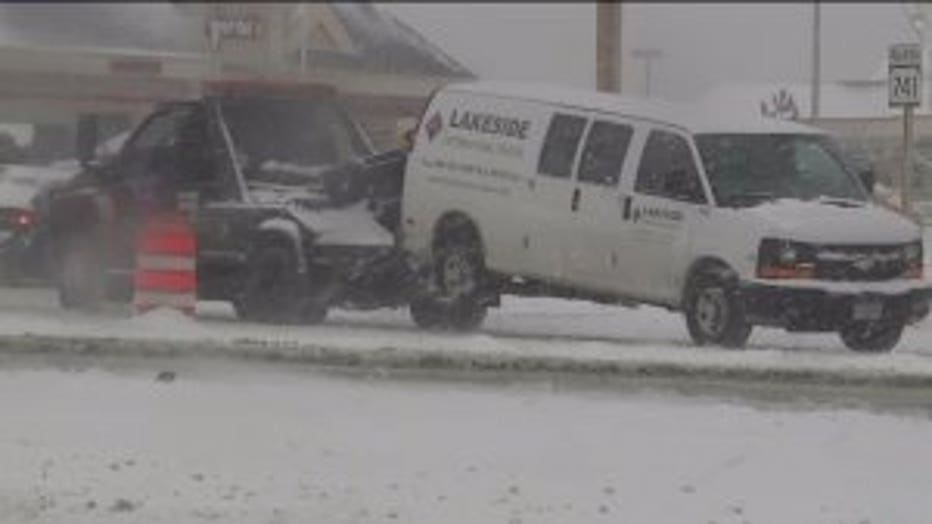 Snow in Milwaukee on March 1st


Fowler drives a tow truck, and even he was sliding around on Tuesday afternoon. But he was able to keep it on the road -- unlike some others he saw.

"A lot of it is people not being mindful of road conditions. Trying to take off too fast , spinning out and sliding all over the place. Next thing you know you`ve got an accident," Fowler said.

Morris didn't get into an accident, but he did find himself in an interesting situation.

"I was just stuck about 10 minutes ago. I had to get two guys $5 to push me out. I was stuck right around the corner on 35th," Morris said.

The city of Milwaukee's Department of Public Works had 115 salt trucks with plow blades mounted working on city streets as of about 4:30 p.m. 102 garbage and recycling trucks mounted with plow blades were also in use, along with 45 private contract end loaders that were scheduled to begin work at 4:00 p.m.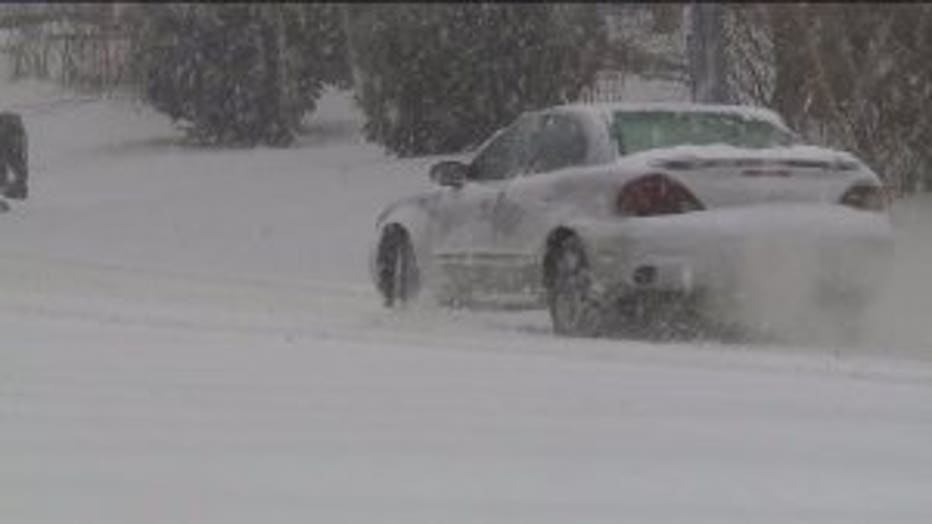 Snow in Milwaukee on March 1st


In all, there were 262 pieces of equipment on the roads in Milwaukee during the late afternoon/evening hours on Tuesday.

DPW officials said they would continue to monitor the forecast and road conditions.

And to think -- on Sunday, we were enjoying a high temperature of 61 degrees!

"I don`t like this. I don`t like it at all," Fowler said of Tuesday's weather.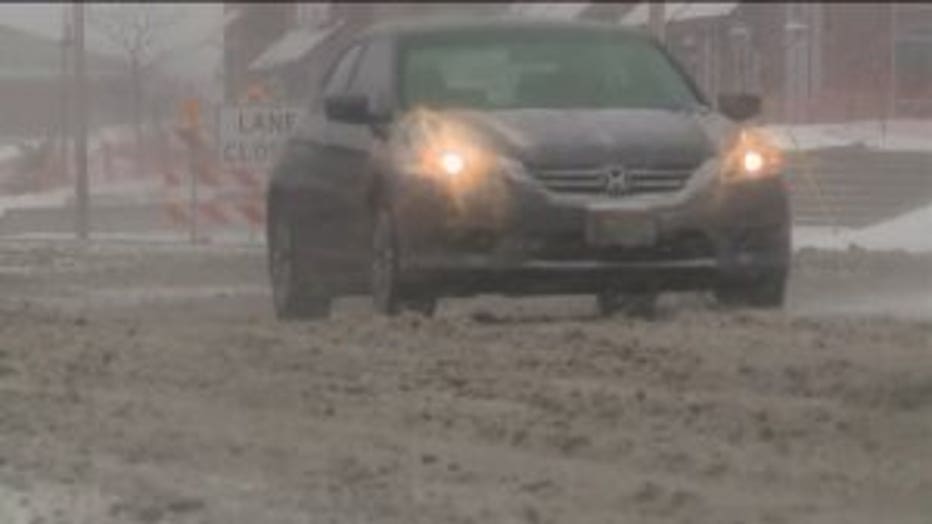 Snow in Milwaukee on March 1st


Ellen Tenarkowski and Morris beg to differ.

"I like winter and I don`t mind the snow or the cold -- so I`m good," Tenarkowski said.

"I think it`s great. It`ll be over with by the weekend," Morris said.

Officials with the Milwaukee County Sheriff's Office say from Monday night, February 29th through about 2:00 p.m. Tuesday there were dozens of crashes. Twelve people were hurt, and about 30 crashes involved property damage only.

CLICK HERE for to access the updated forecast via FOX6Now.com.