Skirting the issue: Voyeur puts state law on trial


GRAFTON (WITI) -- A Grafton man admits he took pictures up a woman's skirt at the grocery store, but his lawyer insists he did not commit a crime.

It's a practice commonly known as 'upskirting'.

Just last month, the highest court in Massachusetts stunned the country, ruling that upskirting is legal if it happens in a public place. That sent lawmakers there scrambling to ban the practice again. Now, a Wisconsin man is challenging our voyeurism law. And one of the keys to his defense? The victim's style of underwear.

If wearing a skirt to the grocery store gives strangers a license to peek underneath, it's news to a Grafton grocery shopper who caught the guy behind her in line trying to sneak a photo under her skirt.

"I just felt very uneasy, like someone was right up against me," the victim said.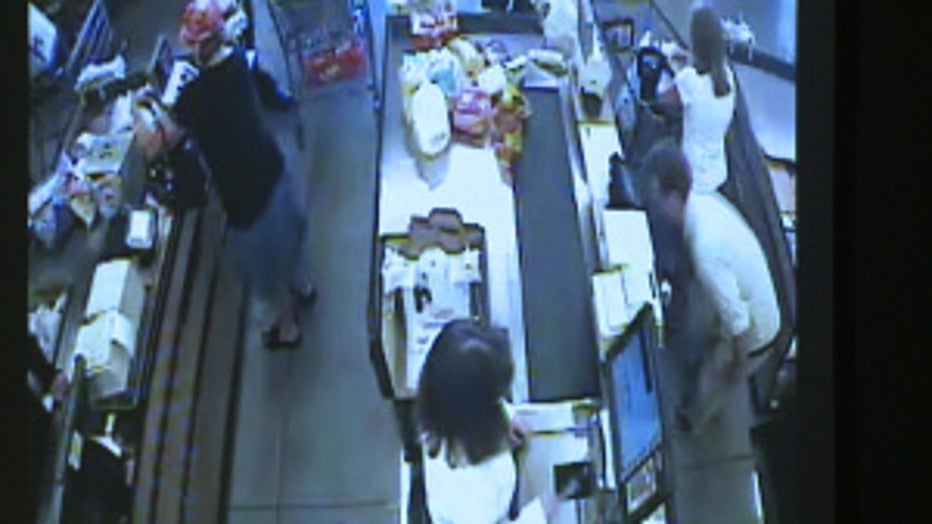 Surveillance image from the Grafton Pick 'n Save grocery store on June 26, 2013. It shows Jesse Schmucker as he attempts to take a photograph under the skirt of the shopper in front of him. Source: Ozaukee County trial


She was in the checkout aisle at the Grafton Pick-N-Save, when she sensed the man behind her was awkwardly close.

"So then I glanced over and he was just within inches of me. Bent over with his phone underneath, between my legs underneath my skirt."

It happened in a matter of seconds.

"I used my cell phone to take pictures under her skirt," Schmucker said.

And 29-year-old Jesse Schmucker did it so deftly, even the judge had to wonder.

"Either he had done it many times before, or he had practiced it to perfection, " Judge Joe Voiland said.

Schmucker told police he was in counseling for pornography addiction, and there were filters on his home computer. So, he resorted to upskirting instead.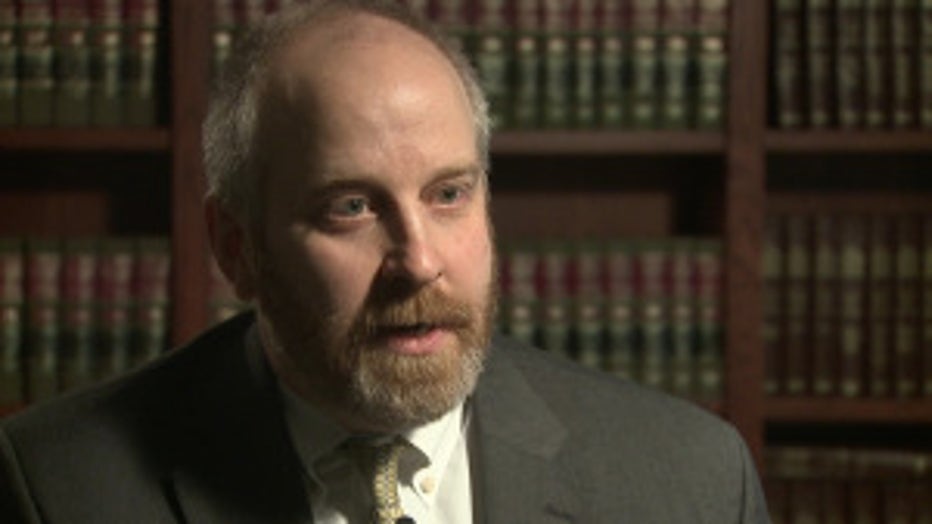 Adam Gerol, Ozaukee County District Attorney


"He was trying to replace his pornography with something that he or his counselor wouldn't catch,'" Ozaukee County District Attorney, Adam Gerol, told the jury in Schmucker's trial.

Schmucker is married with five children nd says the last thing he wanted was this kind of attention.

"I want nothing more than to hide and to have nobody know," he said.

He agreed to sit down with the FOX6 Investigators to face up to what he's done.

"Is it morally wrong? Absolutely," Schmucker said.

Schmucker says his lustful desires conflicted with his Christian faith, so he tried to repress the urges. And that only made things worse.

"I don't think anybody who's thinking in their right mind would do something like I did," he said.

But he's far from the only one doing it. Upskirting is happening with alarming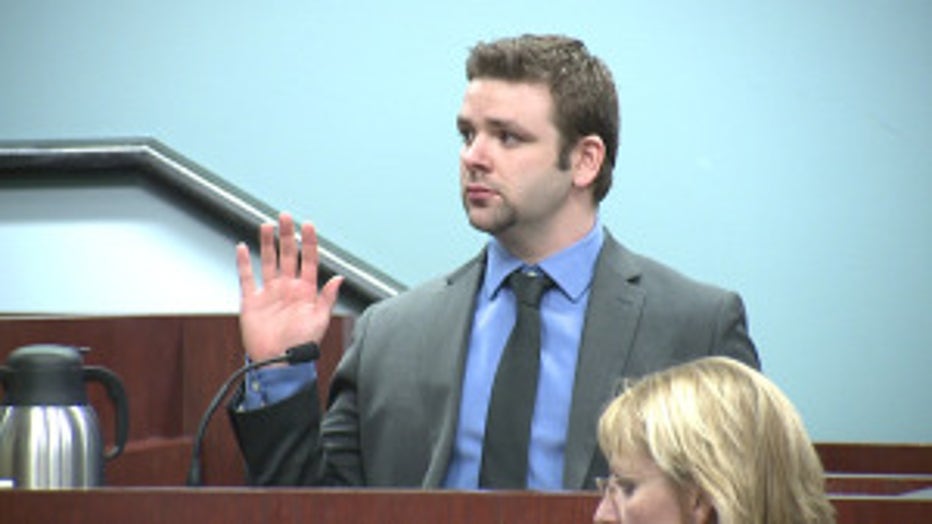 Jesse Schmucker takes the witness stand in his own defense in an Ozaukee County courtroom in March 2014


regularity, all over the country. And prosecutors say the problem is only getting worse.

"Oh, we're going to see more and more of it," Gerol said.

"Today, every guy has got a cell phone in their hand and could do it," Schmucker said.

And that's why a recent court ruling in Massachusetts was so shocking. Michael Robertson was caught videotaping up women's skirts on a public trolley in Boston.  Last month, however, Massachusetts Supreme Judicial Court ruled that he did not commit a crime because the victim was not "nude," as the law there requires.

"The statute is built around that fact," Gerol explained.  "Whether or not you've captured an image depicting nudity."

Gerol, who is also President of the Wisconsin District Attorneys Association, says Wisconsin's so-called 'Peeping Tom' law is virtually identical to the one in Massachusetts, in which capturing an image of nudity is a key element of the crime. In other words, it's what's in the picture you get that matters more than how you get it.

"It was the behavior that should be punished. Not whether he was able to accomplish it," Gerol said.

Milwaukee County Assistant DA Erin Karshen says it's a growing problem.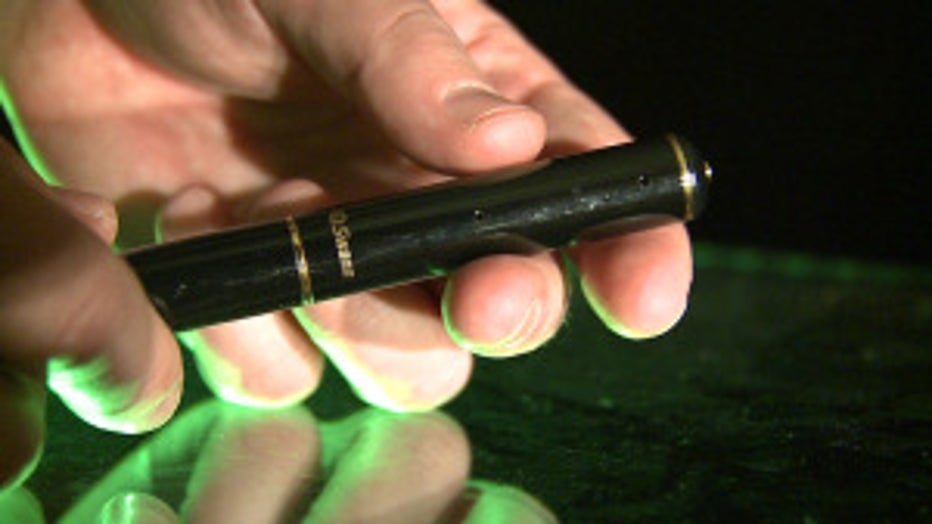 Milwaukee Assistant DA Erin Karshen says the law has not kept up with changing technology, like this video camera disguised as a ballpoint pen.


"There are gaps in the law, because technology has advanced so quickly," she said.

It's not just a problem in public places, Karshen says, but in intimate settings such as showers, locker rooms and bathrooms.

James Pirc was a Glendale CPA until he got caught videotaping women in his office building with a camera disguised as a pen.

Glendale police caught him slipping a pen camera under the bathroom door in his office building to record coworkers on the toilet. Other times, he followed them up the stairs, holding the pen under their skirts. Karshen says many of the images he got, however, were too blurry or off-center to charge.

"If there's not nudity, we have a problem prosecuting that."

Jesse Schmucker admits he took photos up a woman's skirt. But his lawyer urged him to take the case to trial for two reasons.

First, he didn't take a very good picture. Second, the victim was wearing underwear.

Schmucker was charged with attempting to capture an image of nudity, but he told the jury that wasn't his intention at all.

"What were you intending to do?" his lawyer asked.

"I wanted to see her underwear," Schmucker testified.

If a woman's wearing underwear, his lawyer argued, she isn't nude.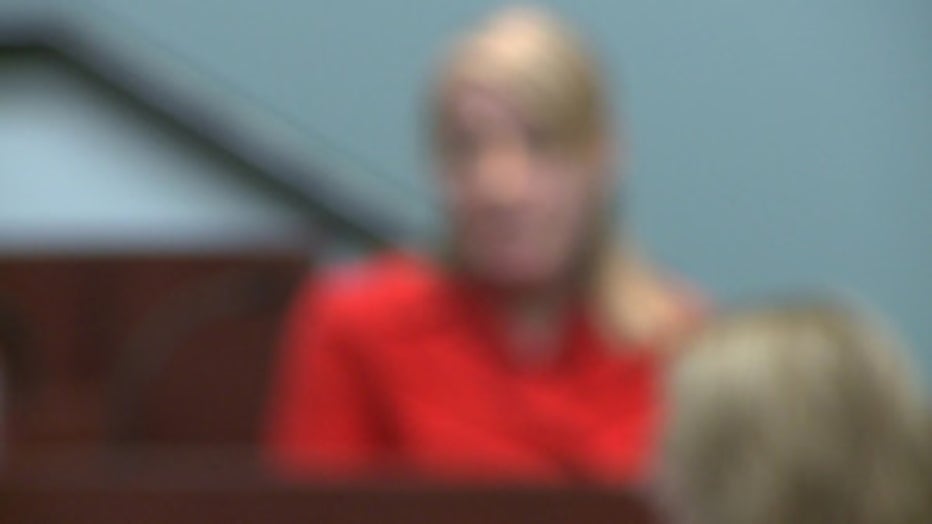 The grocery shopper who caught Schmucker trying to take photos under her skirt testifies at trial. She found the line of questioning about her underwear "invasive."


"It's shameful. And he is ashamed," Jensen said. "But it's not a crime."

That meant the victim had to endure an invasive line of questioning.

Jensen: "My question is whether your underwear was opaque cloth?"

Victim: "What do you mean by opaque?"

Jensen: "It wasn't sheer or see through?"

Victim: "I don't really know how to answer that. I mean, the style of underwear I was wearing were bikini underwear. Were they like boy short underwear, where they would cover everything? I don't know."

"I hate to think that this trial has devolved into an argument about the different types of underwear," Gerol said.

If you think it sounds ridiculous. You're not alone.

"Why do you think that's an important point?" asked FOX6 Investigator Bryan Polcyn.

"I don't. I think it's absurd," Schmucker answered.

It seems Schmucker disagrees with the very loophole he was trying to exploit.

"The difference between whether or not you're going to spend 3 years in a penitentiary or whether it's not illegal at all, is how far up on her body her underwear might have been. It's absolutely absurd," Schmucker said.

"But yet, that's the argument you were making," Polcyn said.

"It's the argument my lawyer was making," Schmucker said.

It's an argument the jury didn't buy. After Schmucker was convicted of two misdemeanors he offered a tearful apology.

"I'm sorry for putting you through this," Schmucker told the victim.

The judge sentenced him to the maximum nine months in jail, with work release. Had he been charged with a felony, he could have faced up to 3-and-a-half years.

'The penalties and the statutes available fall far short of the evil that's being committed," Gerol said.

It was a crime that took just seconds to commit, but the impact could last a lifetime.

When the Massachusetts Supreme Judicial Court ruled last month that upskirting in public was legal in some circumstances, lawmakers there acted quickly. Within two days, they passed a new law banning upskirt photos completely.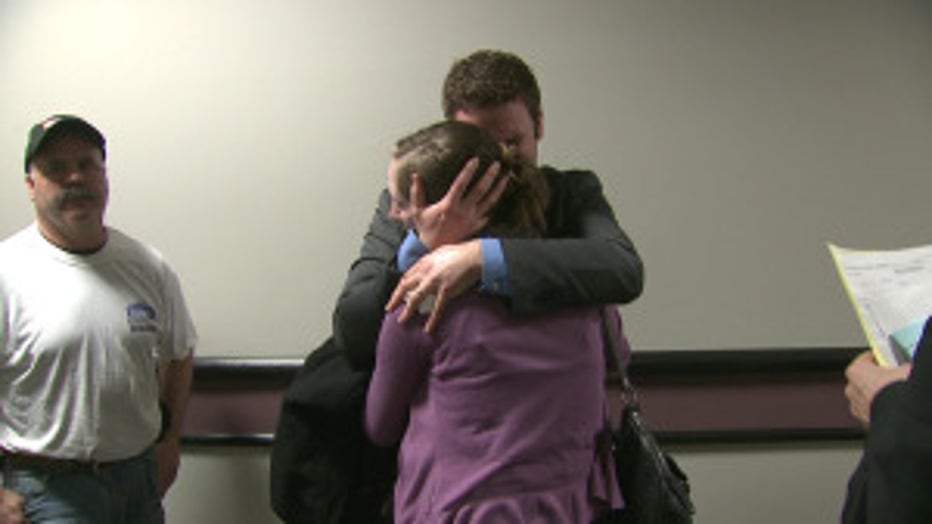 Schmucker was convicted of disorderly conduct and attempting to capture an image of nudity. He was sentenced to 9 months in jail. His lawyer intends to appeal.


Jesse Schmucker's lawyer, Jeffrey Jensen, says he believes Wisconsin law, as currently written, allows upskirting in public as well, so long as the victim's private parts aren't showing. He is hoping to prove that on appeal. If he succeeds, he expects lawmakers here to act quickly, as happened in Massachusetts.

Prosecutors in Wisconsin don't want to wait. The Milwaukee County DA's office has already drawn up proposed changes to the video voyeurism law.  Those changes would prohibit taking secret photos or videos in what they term "intimate circumstances," whether or not the victim is nude.

It would also treat an attempt the same as a completed crime.  In other words, you would not get a lesser sentence for being a bad photographer, or because the victim happened to be wearing underwear.