Silent sea of blue: Police departments lead procession for MPD officer killed in crash


MILWAUKEE -- Every available officer took part in a procession bringing the body of fallen Milwaukee Police Officer Charles Irvine to the medical examiner's office Thursday night, June 7.

Irvine, 23, was killed in a single-vehicle squad crash near 76th and Silver Spring shortly after 5 p.m. He was with the Milwaukee Police Department for approximately four years.




Members of the Milwaukee Police Department lined the streets arm and arm Thursday night, and saluted the officer as his body was brought inside the medical examiner office.

Once inside, the group gave one final salute to Officer Irvine.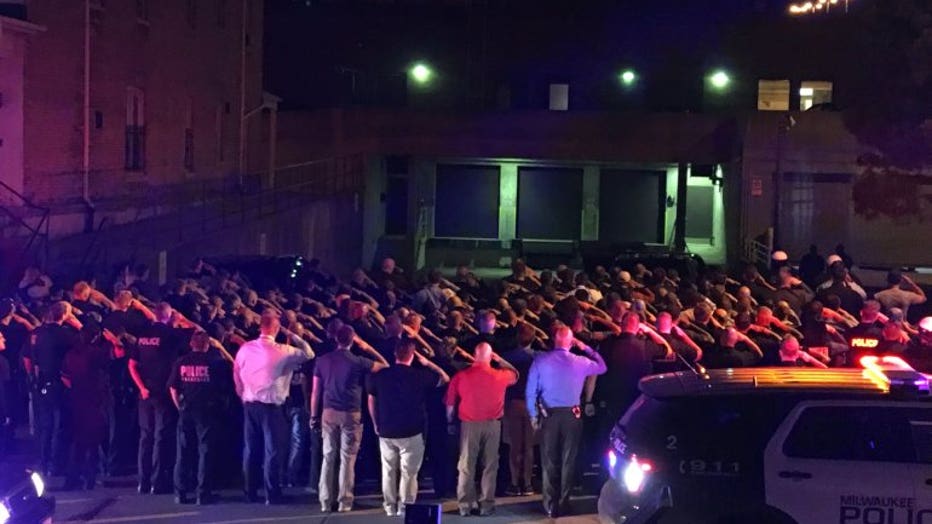 Officers salute fallen Officer Charles Irvine


The death of Irvine, is the first of a Milwaukee police officer in the line of duty in nearly 22 years.