Signed and sealed: Queen's gives consent to Harry's marriage
LONDON — Buckingham Palace has released an image of the handwritten document in which Queen Elizabeth II gives her consent for Prince Harry to marry Meghan Markle.

The Instrument of Consent image was released Saturday — a week before Harry is to marry the American actress at St. George's Chapel in Windsor.

The document, illuminated on vellum, features a design to the left of the text that incorporates a red dragon, the symbol of Wales. The design to the right features a rose, the national flower of the United Kingdom.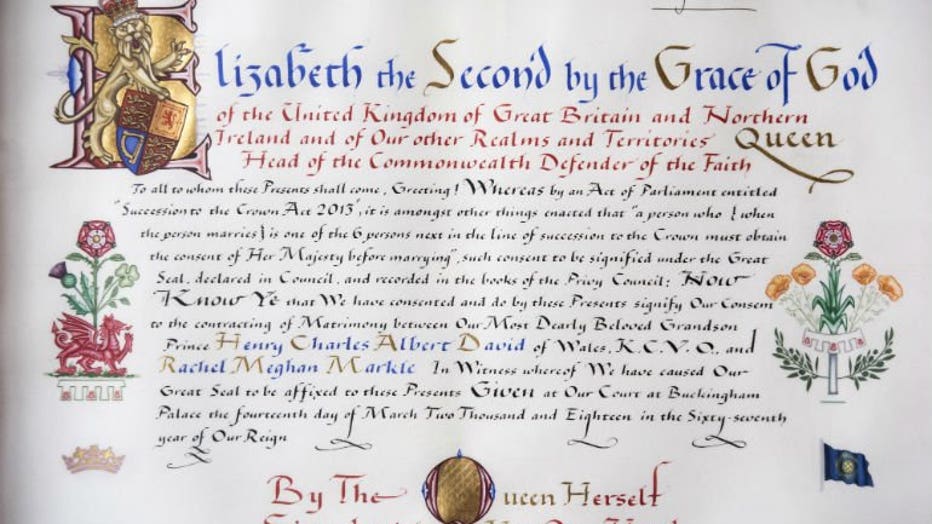 A picture taken at Buckingham Palace in London on April 12, 2018 shows the text and marginalia of the Instrument of Consent, an official State document that records the Queen's formal consent to Prince Harry's forthcoming marriage to Meghan Markle. -


Under British law, the first six people in the line of succession to the throne must obtain the queen's permission to wed.

Harry was fifth in line when he and Markle got engaged. He was bumped to sixth with the birth of his brother's son Prince Louis last month.