Show of solidarity: Monuments in Europe illuminated with Belgium's national colors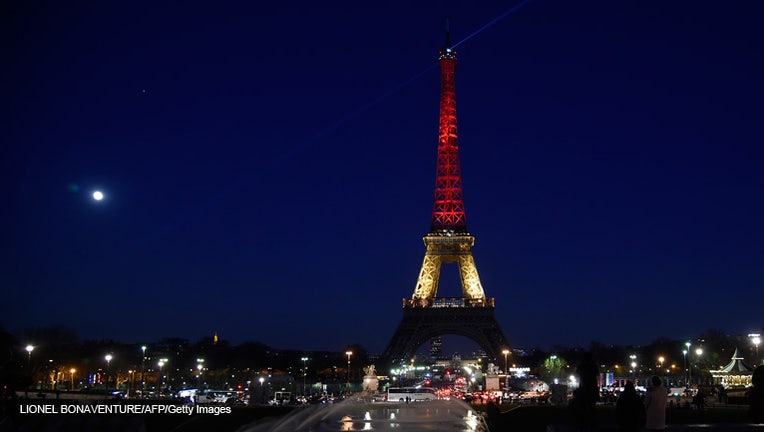 article


Some of Europe's best-known monuments have been illuminated with Belgium's national colors in a show of solidarity after the attacks in Brussels.

At nightfall Tuesday, the Eiffel Tower in Paris lit up in the black, yellow and red colors of the Belgian flag.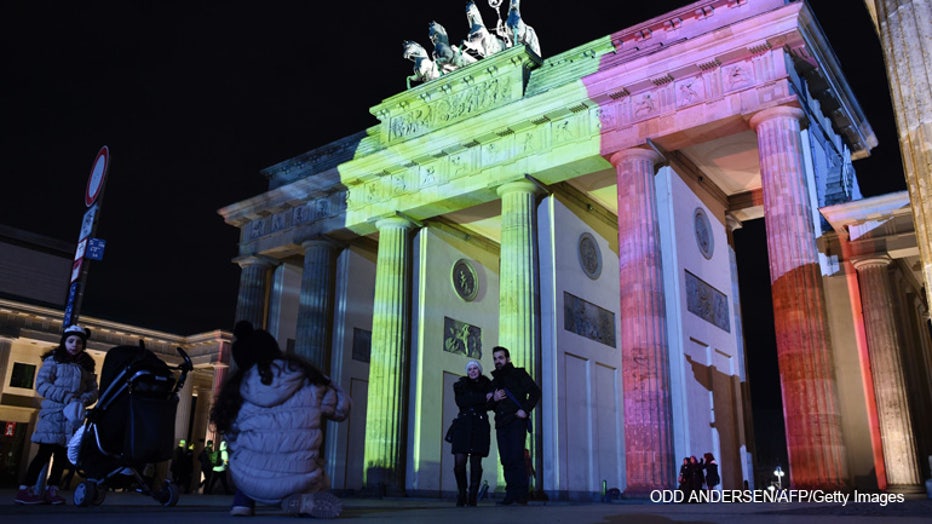 People make photos as the colors of the Belgian flag are projected on to the Brandenburg Gate in Berlin as the German capital shows its solidarity following the Brussels attacks on March 22, 2016. Security was tightened across Europe and transport li


Berlin's landmark Brandenburg Gate, which after the November attacks in Paris was illuminated with the French colors of red, white and blue, also was lit up in Belgian colors. A few blocks away, some people laid flowers and lit candles outside the Belgian Embassy.

And in Italy, Rome's Trevi Fountain joined in the show of Belgium's national colors.