Shorewood School District cancels 'To Kill a Mockingbird' play due to potential protests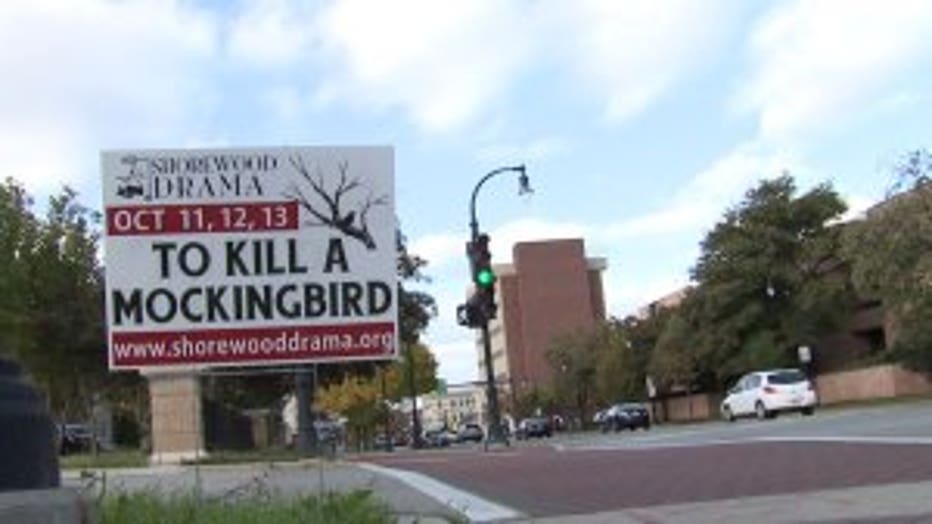 SHOREWOOD -- The Shorewood School District on Thursday, Oct. 11 pulled the plug on Shorewood High School's production of "To Kill a Mockingbird" due to concerns about potential protests.

Opening night jitters have been replaced with disappointment for cast members.

"It was like being punched in the stomach," said ZeZe Eiland, student.

"Sadness is the first reaction," said Clayton Holbrook, student.

The show was canceled just hours before the curtain was set to open.

"Three hours away from us opening and just to hear it's hard," said Eiland.

The reason is due to a racial slur in the script.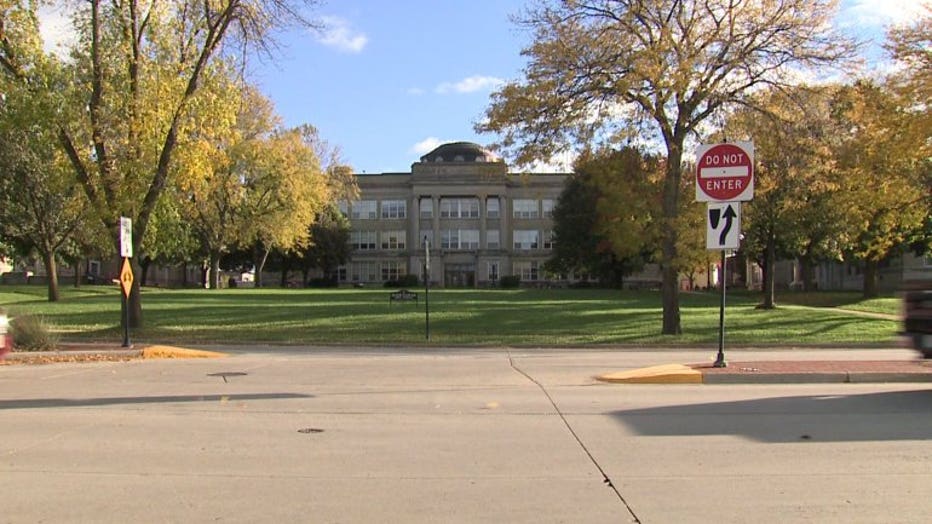 Often required reading in schools, "To Kill a Mockingbird" dives into issues of segregation and race.

The drama club warned its audience online with a description of the play from the Shorewood School District's website:

"To Kill a Mockingbird, which takes place in Alabama in the 1930s, reflects a difficult and ugly time in American history. Thematic issues of racism and segregation are prevalent. To accurately and honestly complete the narrative, the 'n-word' will be used in the production. The fact that our society still struggles to truly embrace racial equality symbolizes that our work is not yet done and that Harper Lee's Mockingbird is as relevant in 2018 as it was in 1960, when the story was published. Our fidelity to the production of this play from the 1930s does not condone the use of the 'n-word,' in any context, for example in music lyrics, friendly banter, or discussions today."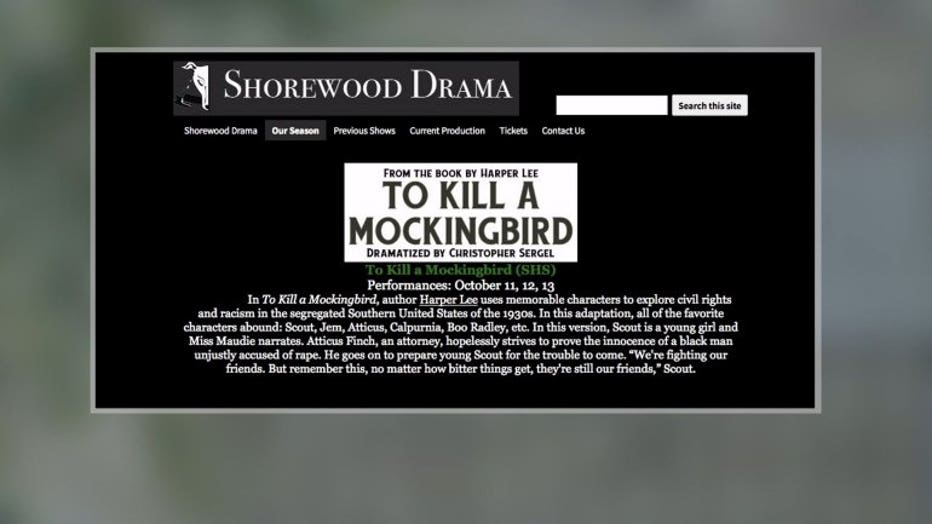 Students like Will Aldana say being uncomfortable with hearing the word is the point.

"It was difficult for us to say because it is painful," Aldana said. "It's painful to know how it hurts other people because it is completely dehumanizing and inappropriate. So it was very difficult to say the word but we also know it was for a greater purpose."

However, other students and parents were not OK with the language being said out loud.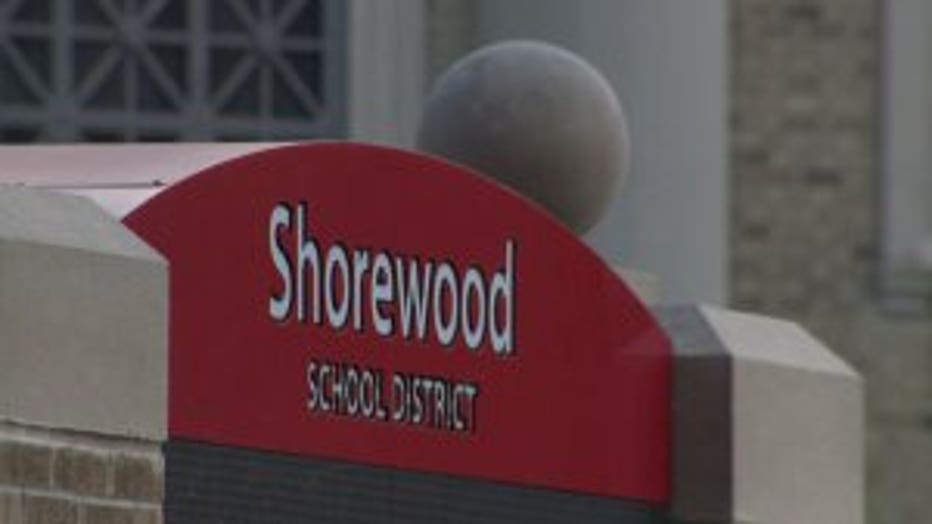 The below statement was issued by the school district on Thursday:

"The Shorewood Drama production of To Kill a Mockingbird has been cancelled for all three nights of production (October 11,12, and 13). Due to concerns regarding potential protests related to the production, we've concluded that the safest option is to cancel the play. The District should have done more outreach to engage in dialogue about the sensitivity of this performance with the Shorewood and greater Milwaukee community. Moving forward, the District will continue to encourage staff and students to engage in meaningful performances surrounding contemporary issues with the appropriate amount of outreach and dialogue."

"To have something as a family you work on and build to not then be shown and be celebrated, it hurts and it's frustrating but we understand the safety concern," said Meghan Deroche, student.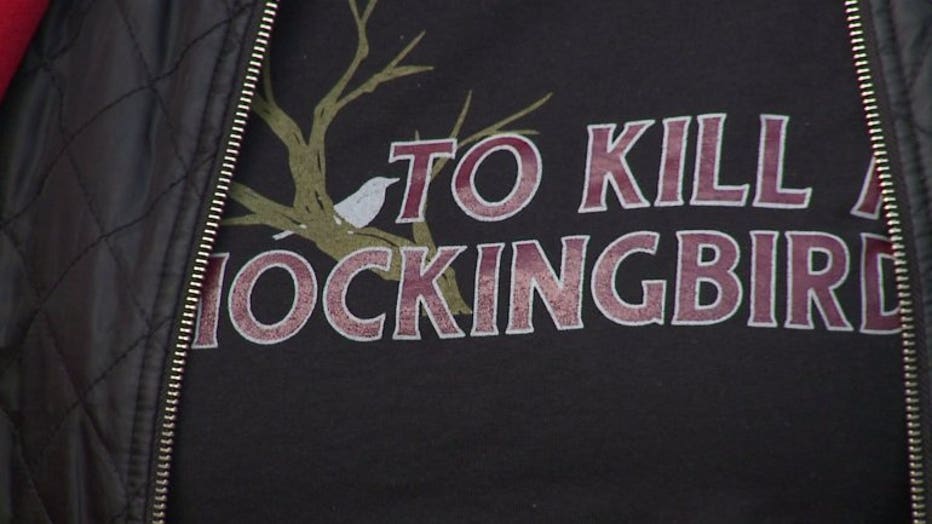 Students say while heartbroken, their voices may not have been silenced.

"Because it is canceled we have people who are now like OK this needs to be talked about. Our message did get across," said Eiland.

Students in the production say they were told there were no specific threats and met a group of concerned students just days ago to explain the language.