'Shooted my mom:' Prosecutors say fatal shooting in Beaver Dam happened amid custody dispute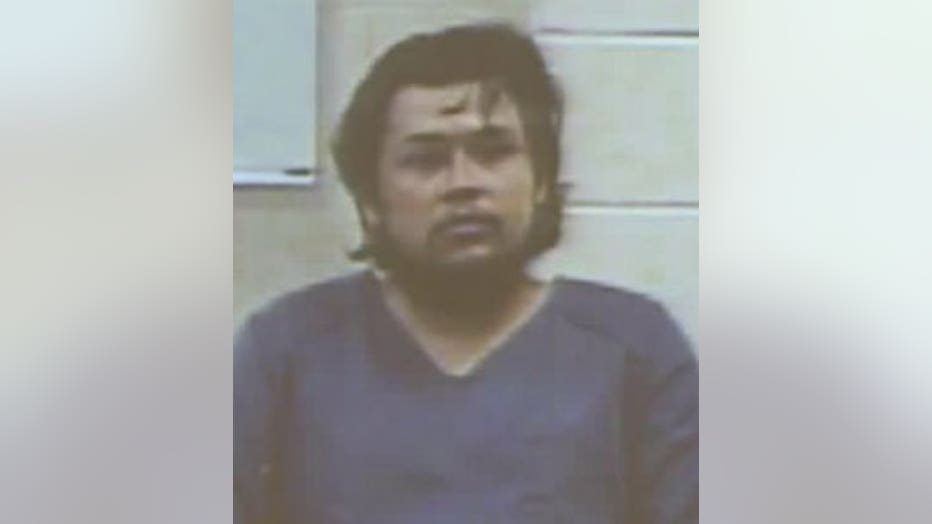 DODGE COUNTY -- Ulisses Medina Espinosa of Beaver Dam is charged with first degree intentional homicide in connection with the fatal shooting of Stacia Hollinshead, an assistant state's attorney in DeKalb County, Illinois. According to prosecutors, this was a horrific case of domestic violence spurred by a bitter child custody dispute. It happened with their 5-year-old daughter in the next room.

Hollinshead was fatally shot inside a duplex near 3rd Street and University Avenue in Beaver Dam on Saturday afternoon, March 23 -- Espinosa's parents' home. Police identified the shooter as Espinosa. His arrest on Saturday was captured by cellphone cameras.

Espinosa, 31, made his initial appearance in Dodge County court on Tuesday, March 26. Cash bond was set by the court at $2 million. The prosecutor had requested it be set at $5 million.

"He invokes his right to have a lawyer and to remain silent," said Espinosa's public defender.




According to prosecutors, this was a pre-meditated execution, made even more apparent by what police allegedly discovered in Espinosa's home -- ammunition and survival gear like compasses and body armor.

"This is the most serious, most brutal and violent set of facts that I have come across," said Jim Sempf, assistant district attorney.

Prosecutors said the shooting happened after Hollinshead arrived with her young daughter at the daughter's grandparents' home -- the home of the parents of Espinosa.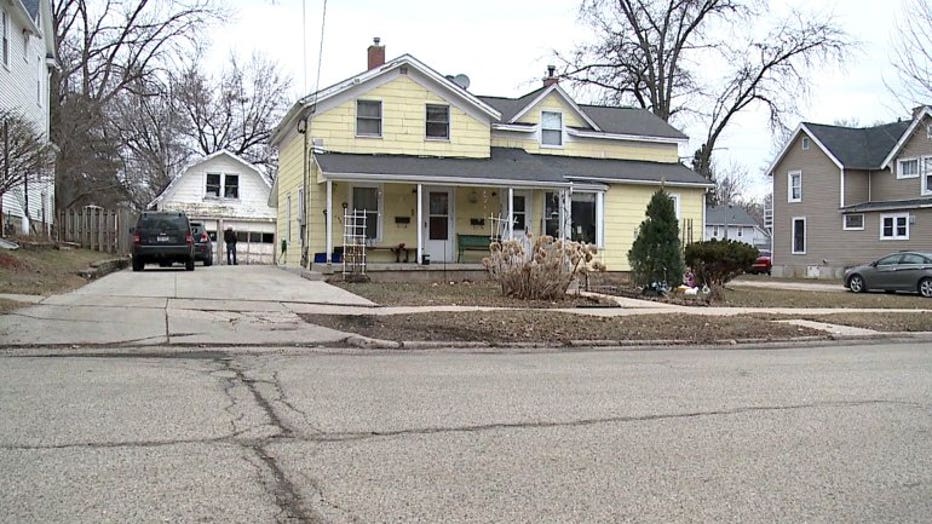 Beaver Dam fatal shooting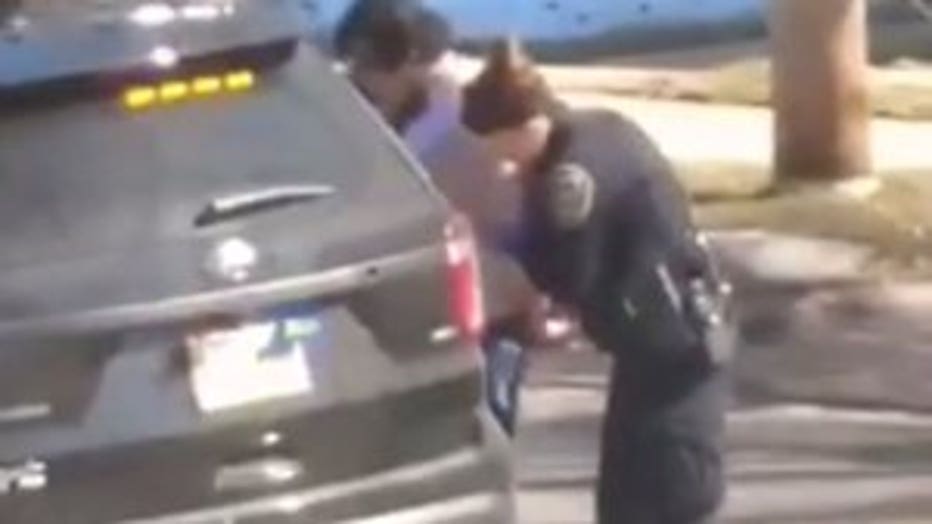 According to the criminal complaint, officers were dispatched to the duplex around 2:45 p.m. on Saturday. When the first officer arrived on the scene, he entered the house with a gun drawn and located a woman (Espinosa's mother) "crying and waving her hands in the air." The officer asked, 'Where is the gun?' She replied, "He killed her! He killed her! He killed her!" -- referring to Medina Espinosa who was kneeling on the floor at that time. Officers immediately handcuffed Medina Espinosa and searched him. When officers asked Medina Espinosa what his name was, he responded, "I want to speak with my lawyer."

The mother of Espinosa advised that Espinosa and Hollinshead got divorced approximately two years ago, and were going through custody arrangements through court, with Hollinshead granted full custody of their daughter. She said Espinosa had lost his parental rights over their young daughter, the complaint said. Espinosa's mother said despite the divorce, Hollinshead still visited so that they could see their granddaughter -- and Saturday's visit was planned.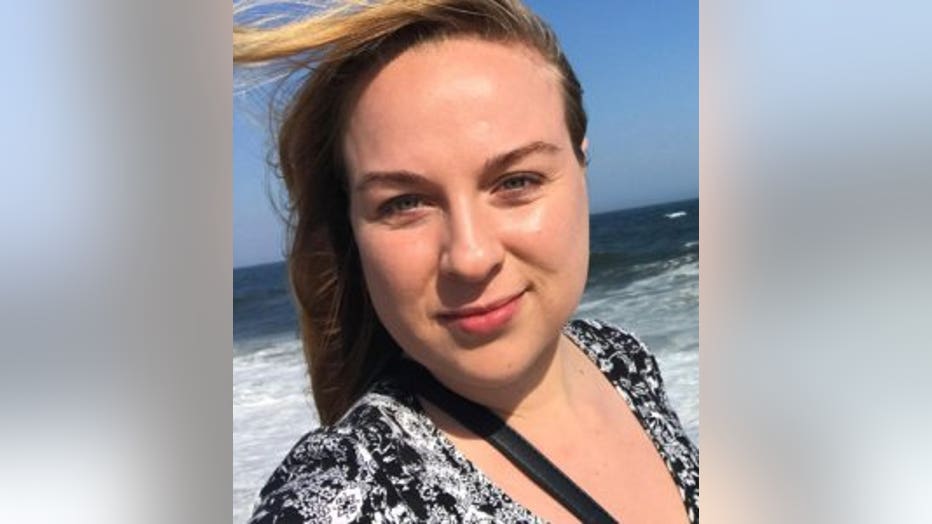 According to the criminal complaint, Hollinshead was at the residence for the visit when Medina Espinosa suddenly showed up. Espinosa's mother told police she and Hollinshead were in the kitchen when "she suddenly heard several gunshots that came from behind her." The woman told police "she turned around and saw Ulisses in the kitchen near the sink area. She said she saw him toss the gun in the sink." When the woman asked Medina Espinosa what he was doing, she said "he did not say anything" and "had no expression on his face." The woman then immediately called 911, as the 5-year-old daughter of Espinosa and Hollinshead cried, and Hollinshead laid on the floor with blood on her back. The Dodge County medical examiner pronounced Hollinshead dead at the scene.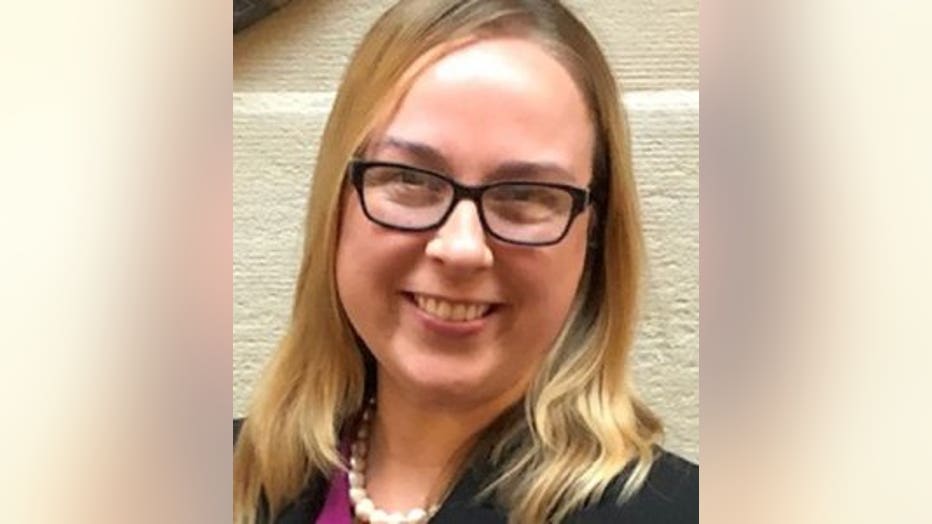 Espinosa's mother advised he had "never been violent" in his life, and described the incident as "completely out of his character," telling investigators, "This is not my son." She said there were never any domestic incidents or physical fights between Espinosa and Hollinshead and had no knowledge of him having guns. Online court records did show Hollinshead was granted a restraining order against Espinosa in 2016, but Espinosa's mother said "he was not an aggressive or angry man" and the restraining order was "due to the divorce."

The complaint indicated investigators found "16 spent shell casings on the kitchen floor." Additional shell casings were found in a dish in the kitchen, and there were bullet fragments on the porch floor, on a TV cabinet shelf in the porch room and on the kitchen floor. The preliminary autopsy findings showed Hollinshead suffered 15 gunshot wounds.

Police later questioned the 5-year-old daughter of Espinosa and Hollinshead. She said her father walked in and gave her presents before he went into the kitchen and "shooted my mom."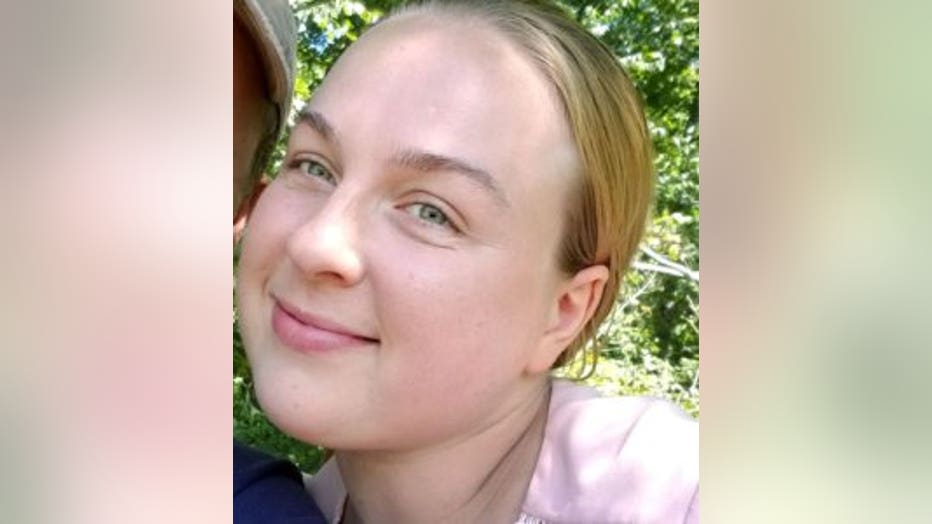 She said when her father, Espinosa, arrived at the home, there was "a huge problem," because, "Mommy and Daddy aren't supposed to see each other." She said, "They don't like each other anymore. They broke up." She said, "That's why police officers came and they took Daddy. He was really special to me. He is in jail now." She said she was surprised by her father's arrival at the home, and told police, "He started shooting Mommy with a gun. He kept shooting Mommy. She didn't die, but I don't know what happened to her. I was going to tell Daddy not to shoot Mommy because if Mommy is hurt she won't be able to drive me home." She said she did not see the shooting, but heard it.

She said after the shooting, she kissed her dad one last time, and he told her, "The judge won't hurt us anymore." She said the judge wasn't letting her see her dad for a long time.

Investigators spoke with Hollinshead's boyfriend, who indicated Espinosa "has a history of trying to manipulate" Hollinshead and "has been stalking her" since the divorce. He said after Hollinshead was given full custody of their child, Espinosa "was becoming more upset and erratic." He said Hollinshead expressed a desire to get a license to carry a firearm "due to her concern" regarding Espinosa's behavior. He said she would make periodic trips to Beaver Dam "because she felt she had the moral obligation to allow the child to see" Espinosa's parents. Family members of Hollinshead advised Espinosa "has a long history of stalking, manipulation and attempts to control" Hollinshead. Hollinshead's sister advised the court had ordered communication between the two be tracked "due to threatening and harassing behavior" by Espinosa. She said Hollinshead would never have come to Beaver Dam if she knew Espinosa was going to be at his parents' home, not only due to the court order, but "because she was concerned about her own personal safety." Hollinshead's family members "expressed concern for their own safety" if Espinosa is released from jail. They also expressed concerns about Espinosa "fleeing to avoid prosecution if released," the complaint said.

The complaint said Espinosa's father turned over to investigators a two-page letter Espinosa had given him, telling him, "One is for you and the other is for my attorney." It was titled: "Will and Testament." It included information about Espinosa's debt due to the divorce and his desire for custody arrangements for the child -- written as if Hollinshead would no longer be around. He wrote that he wanted custody to be shared between the grandparents.

A fund has been set up for the 5-year-old child now without both of her parents. CLICK HERE for more.

Beaver Dam police noted this was the city's first homicide since 1986.