'Shocking for a little community:' 5-alarm fire destroyed businesses in Helenville on Christmas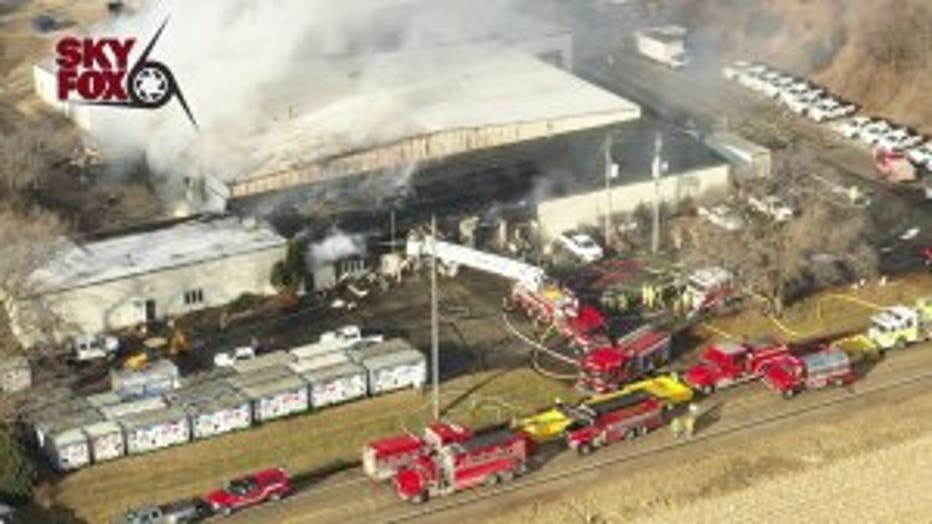 HELENVILLE -- The Jefferson County Sheriff's Office and fire crews responded to a five-alarm fire at an industrial building along Highway D in Helenville on Christmas morning, Wednesday, Dec. 25.

Crews responded before 8 a.m.

"It's pretty shocking for a little community like this to have this big fire," said Sally Roth.

The billowing white smoke could be seen for miles.

"It was kind of a mess for a while," said Roth.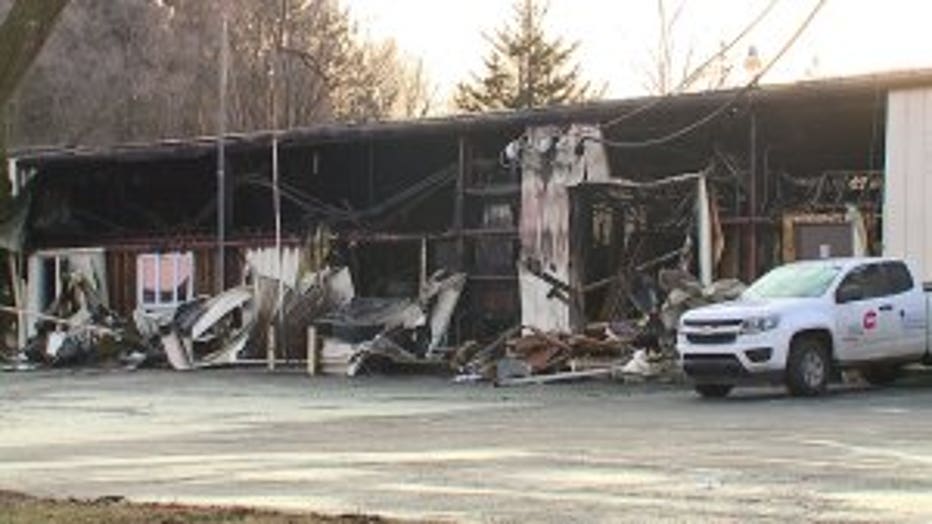 Firefighters from across Jefferson County rushed in to help knock down the flames, blocking off roads and calling in a cavalry of tankers.

"We are in an area with no hydrants, so running ladder trucks and such is a challenge," said Lynsey Broedlow with the Helenville Fire Department.

The building housed a wreath business, woodworking business, CBD oil shop, and more.

"No one was around," said Broedlow. "It's still undetermined what started it."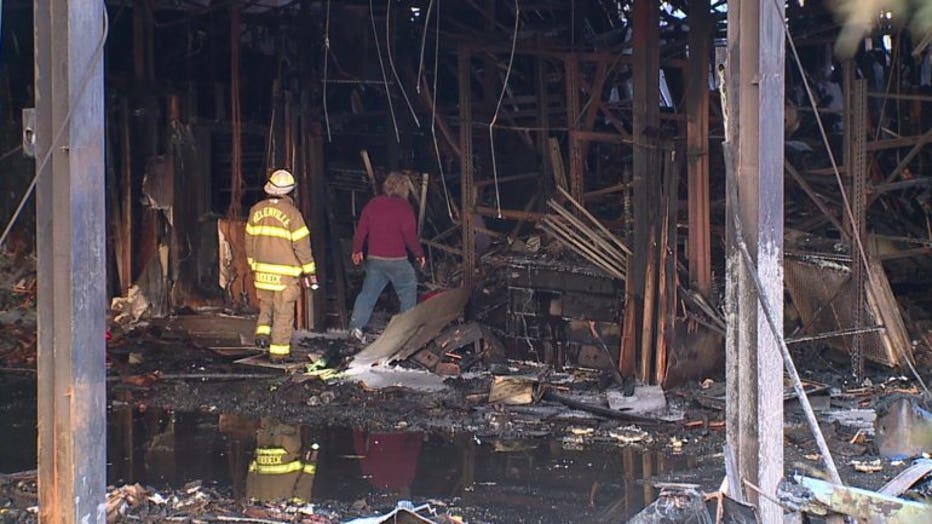 The melted metal and charred debris were hard for Roth to process.

"Horrible...horrible," said Roth. "Everything was set up so beautiful. To see it all gone now is dreadful. It's sad."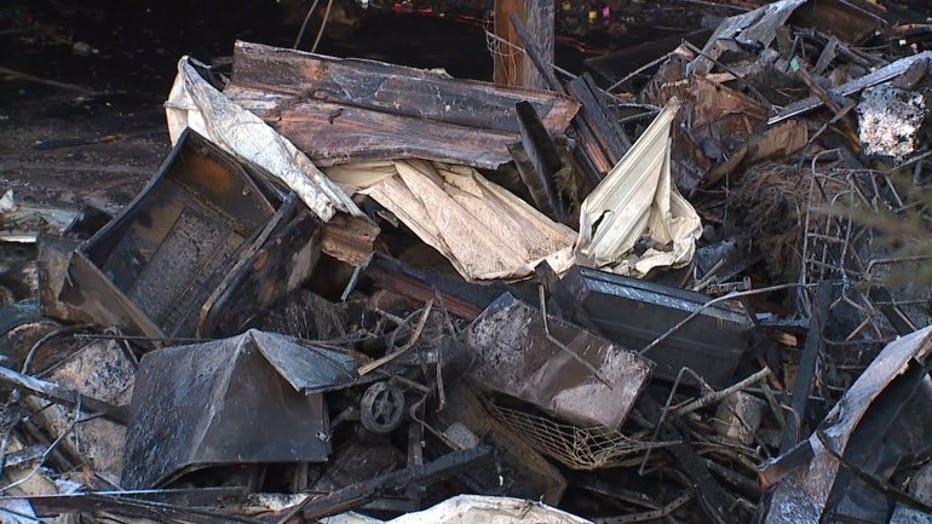 Roth worked in the building for 23 years.

"Lots of fun," said Roth. "Lots of wonderful memories."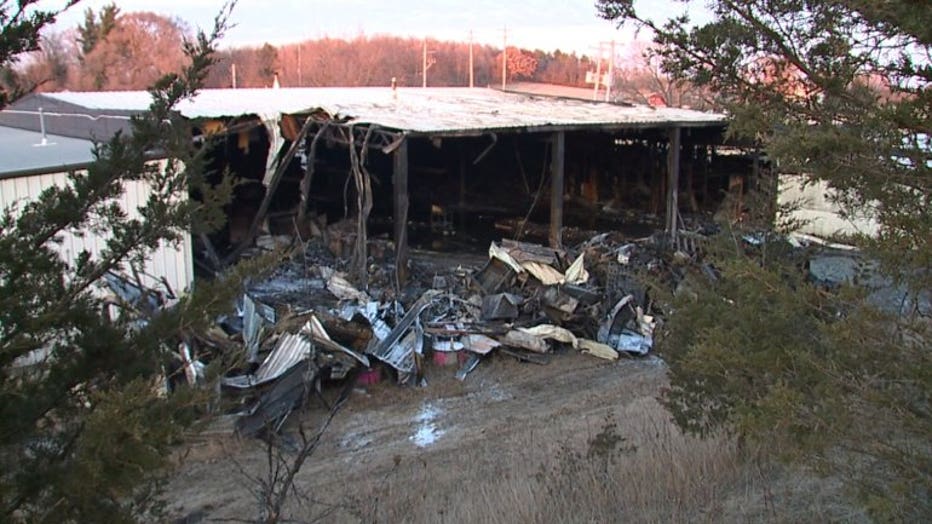 An investigation was underway to determine what sparked the blaze. Thankfully, no injuries were reported.

"It could've been a lot worse, I'll tell you," said Roth.