"She's the one behind this:" Waukesha girl who lost her mom to ALS raising money to fight the disease


WAUKESHA COUNTY -- A St. Louis-based company has a special connection to a Waukesha County girl. That bond is helping her raise money for a cause near and dear to her heart. That cause is ALS, which took her mother's life. FOX6 viewers are probably well aware of her Trickett Wendler. Her daughter is now picking up the baton she laid down.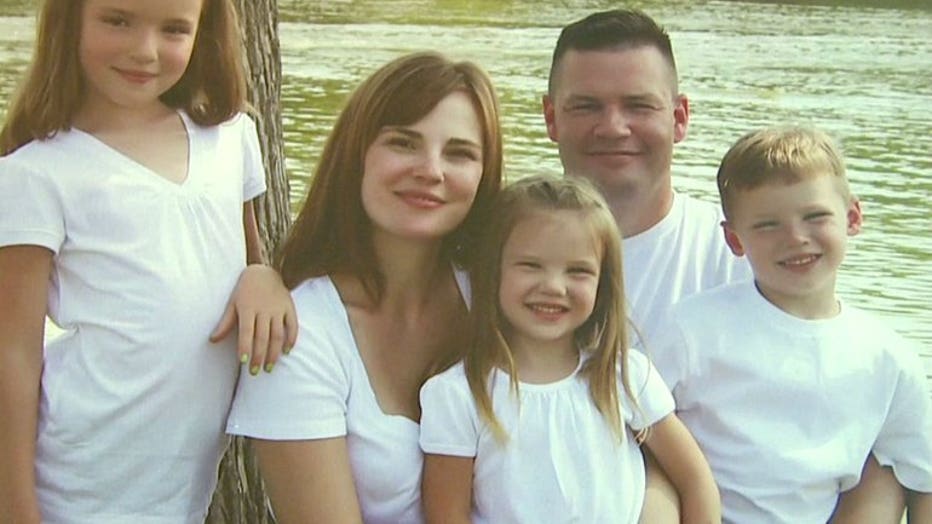 "It was kind of like, all my mom. It feels like she's the one really behind this," said Tealyn Wendler, Trickett Wendler's daughter.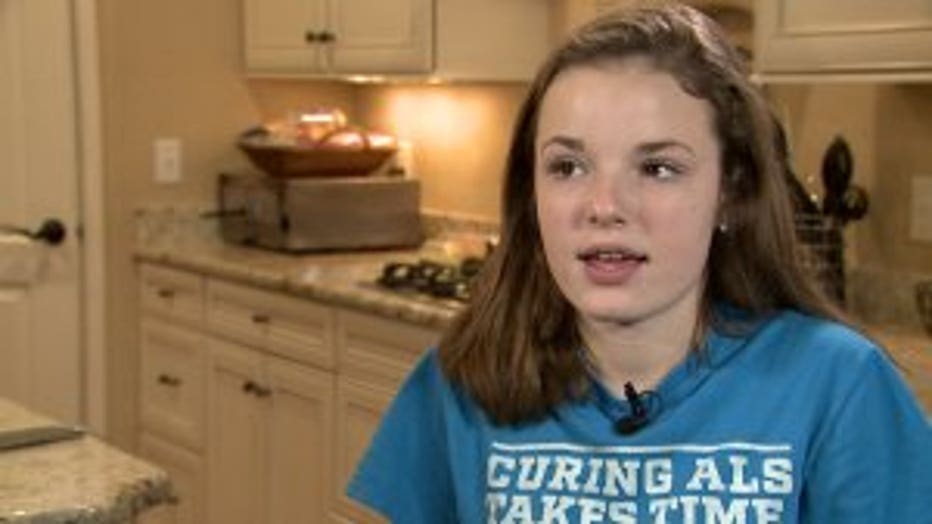 Maybe, but like her mom, 13-year-old Tealyn is quite impressive.

Trickett Wendler allowed FOX6 News to chronicle her battle with ALS in an effort to bring awareness to the disease. Her courage and transparency prompted "Numotion," a mobility products and services company, to establish an award in her name.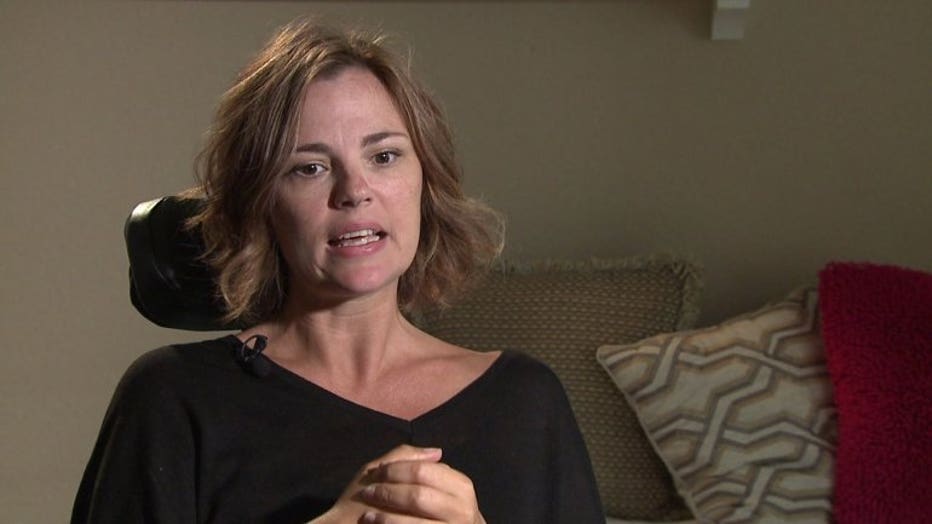 During the company's conference in Orlando, her daughter, Tealyn, gave a short, poignant speech about her mom.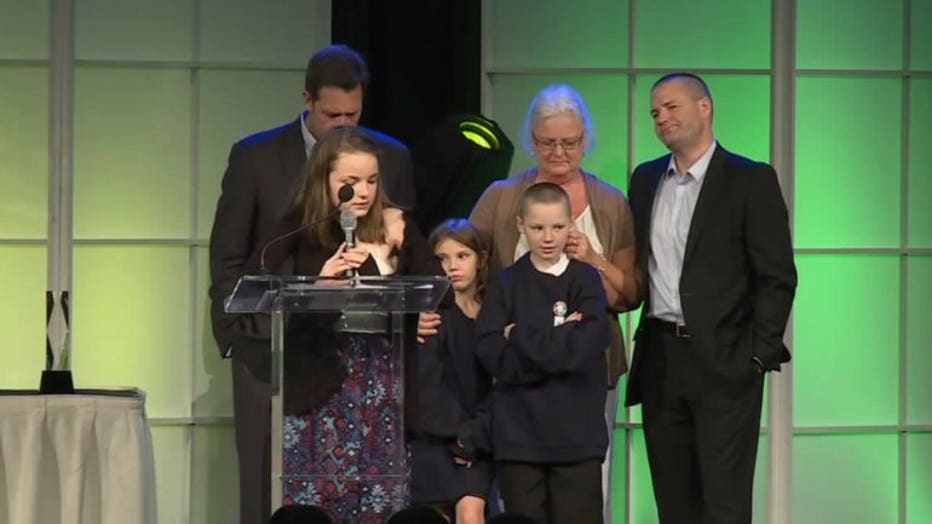 "You'll never get to look at colleges with me and you'll never help me plan my wedding. You'll never get to hold my kids. That's what will always break my heart," said Tealyn.

She thanked the company for helping make the little moments count.

"And at the end of it, Mike Swinford, the CEO, came up and he said, 'guys, you can go on this website and sponsor Tealyn for like, (an American Birkebeiner) thing,'" said Tealyn.

That's how it began, and as more money came in, she had to increase the goal.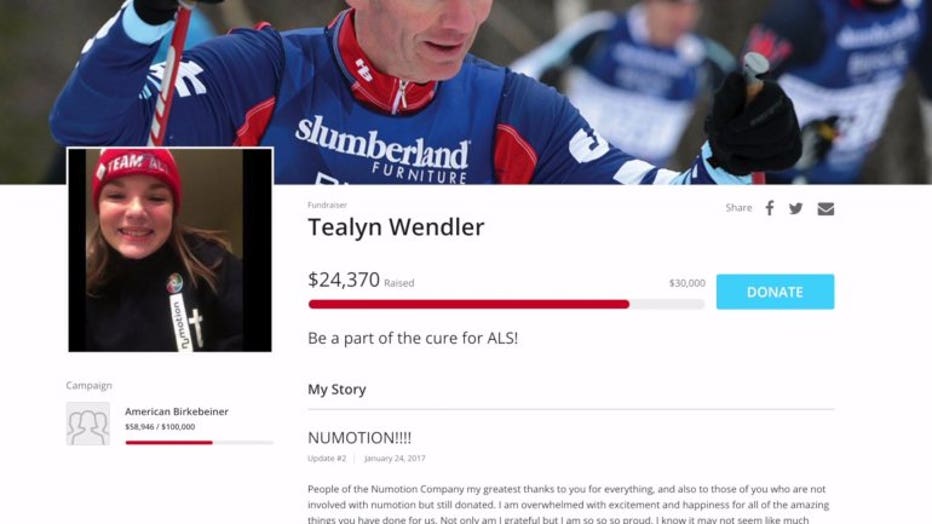 So here's the icing on the cake: Tealyn was at her Brookfield home when she got a FaceTime phone call from a Numotion office in St. Louis.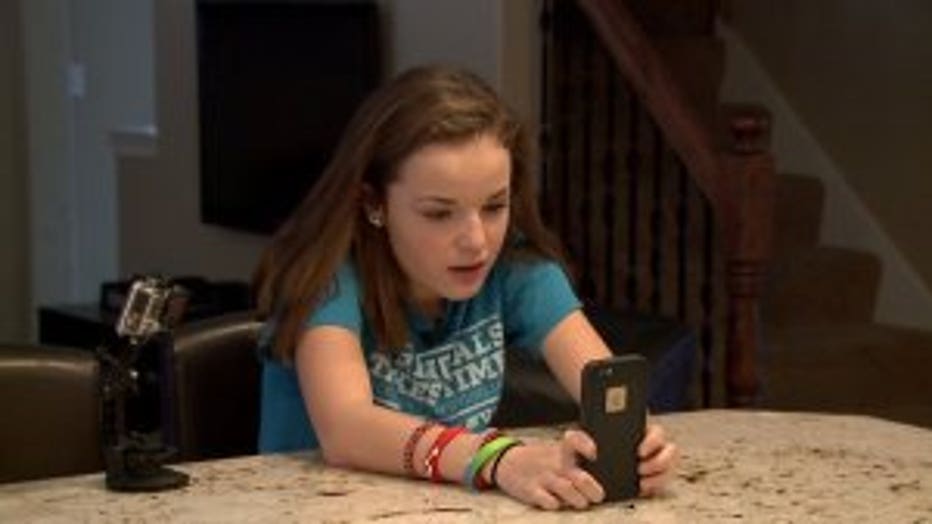 "You know how all our employees were just so touched by you at the conference? Well, they have done... they just wanted to get involved at a higher level," said Tealyn.

All week, the office is hosting fundraising events with proceeds going to Tealyn's fundraising page.Tealyn says she is so surprised by the people she has impacted.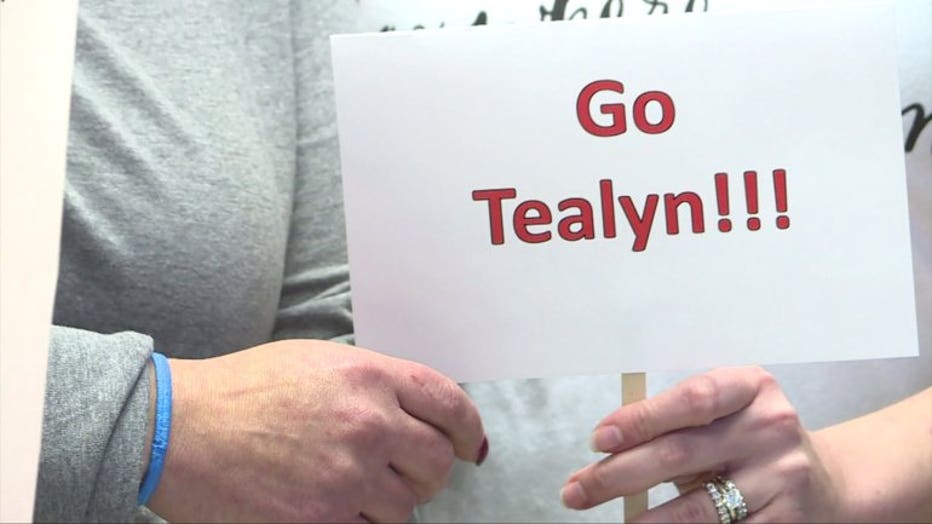 If you would like to help in Tealyn's efforts to help find a cure and assist patients with ALS, CLICK HERE.