"She's furious!" Jeremy Meeks' mugshot goes viral, and now, his wife is reportedly upset
MILWAUKEE (WITI) -- FOX6 News first told you about Jeremy Meeks last week -- as his mugshot was beginning to go viral.

Meeks was arrested on Wednesday, June 18th by police in Stockton, California during a joint law enforcement gang sweep.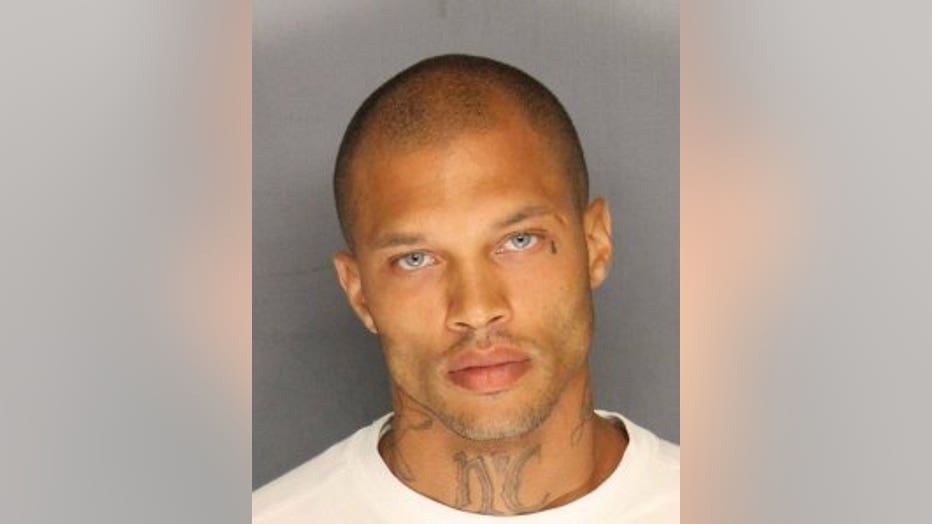 Meeks became a social media sensation after Stockton police posted his mugshot (along with the mugshots of the three other men arrested with Meeks) to their Facebook page.

Meeks' mugshot went viral -- with comments about his good looks and comparing the booking photo with a modeling headshot.

Since his mugshot went viral, we've learned Meeks is actually married, and has two young sons.

According to CBS13 in Sacramento, Meeks' wife isn't too happy so many women seem to be going "ga-ga" over her husband.

In fact, a friend of Meeks' and his wife tells CBS13 in Sacramento Meeks' wife is "furious."

"Her man is in there, and people are taking it as a joke -- thinking it's funny -- talkinga bout his looks, saying all kinds of crazy things," the friend told CBS13.

Meeks has been arriagned on 11 felony counts related to firearm possession, street gang membership and violating his probation.

Stockton police say he is a convicted felon -- having served two years behind bars for grand theft in 2002 -- according to CBS13 in Sacramento.

His bail has been set at $1 million.

CLICK HERE for much more on this story via CBS13 in Sacramento.