Sheriff's officials: Sen. Rick Gudex died of self-inflicted gunshot wound to the chest


FOND DU LAC COUNTY -- The Fond du Lac County Sheriff's Office said Wednesday morning, October 12th Sen. Rick Gudex of Fond du Lac has died. His death was a result of a gunshot wound to the chest, believed to have been self-inflicted, officials said.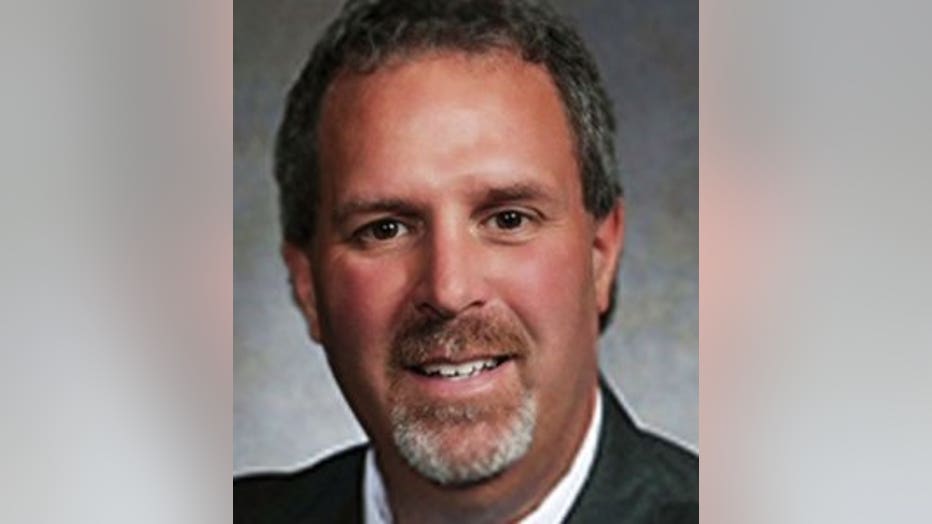 Gudex's body was discovered around 1:30 a.m. in the Town of Eden in Fond du Lac County.

The 48-year-old Gudex was not seeking re-election to the Senate seat he's held since 2013.

According to his official biography, Gudex was married with two children.

Further follow up investigation as well as toxicology results are pending.

Gudex once served as mayor of Mayville in Dodge County -- home to a little more than 5,000 people.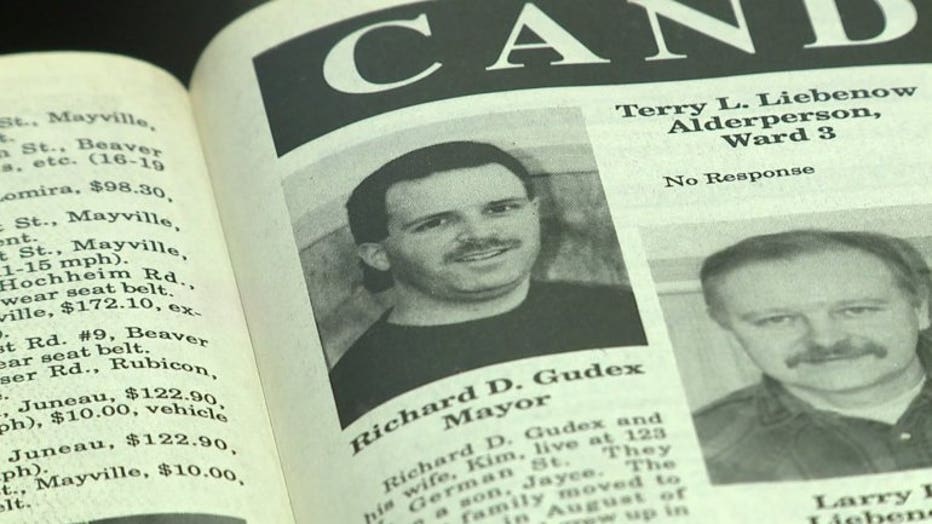 "He wanted to have an impact on our community and make it a better place to live and he succeeded doing that," Mike Kurutz, Mayville parks director said.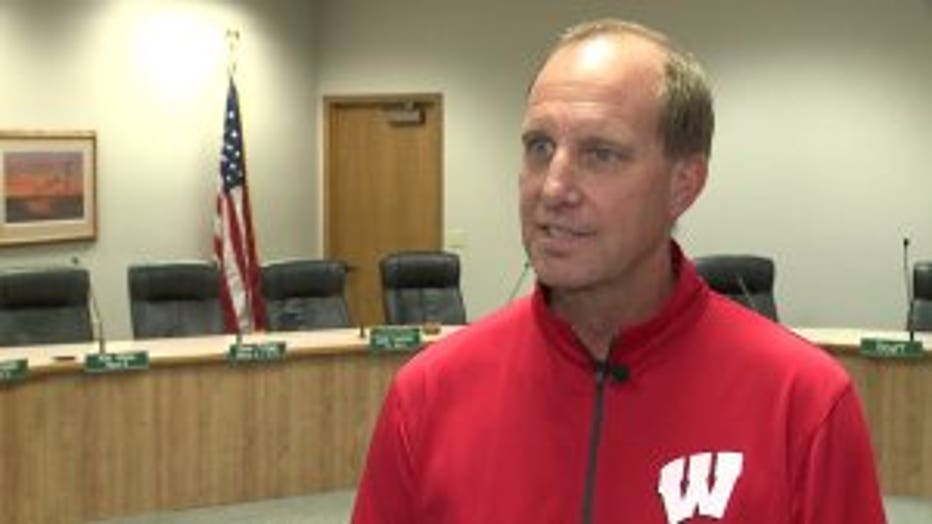 Kurutz worked with Gudex when he was an alderman, and then mayor.

"Everybody had followed his rise to his current role as a state senator and remembers his time as mayor here," Kurutz said.

A book with newspapers from 1998 includes a photo of Mayor Gudex with then state Rep. Scott Fitzgerald. They would later serve together in the Wisconsin Senate.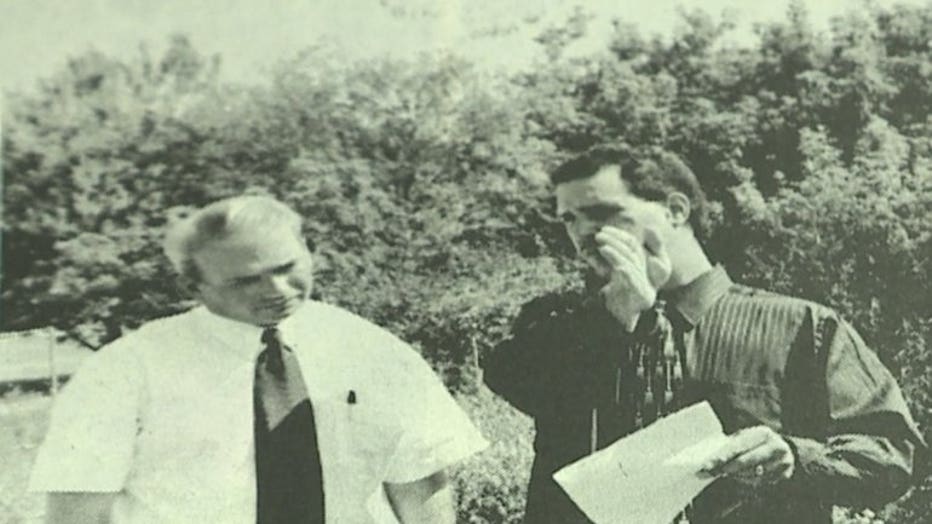 Rick Gudex and Scott Fitzgerald


"The telephone rang and it was Scott Fitzgerald and he told me the news," Senator Alberta Darling said.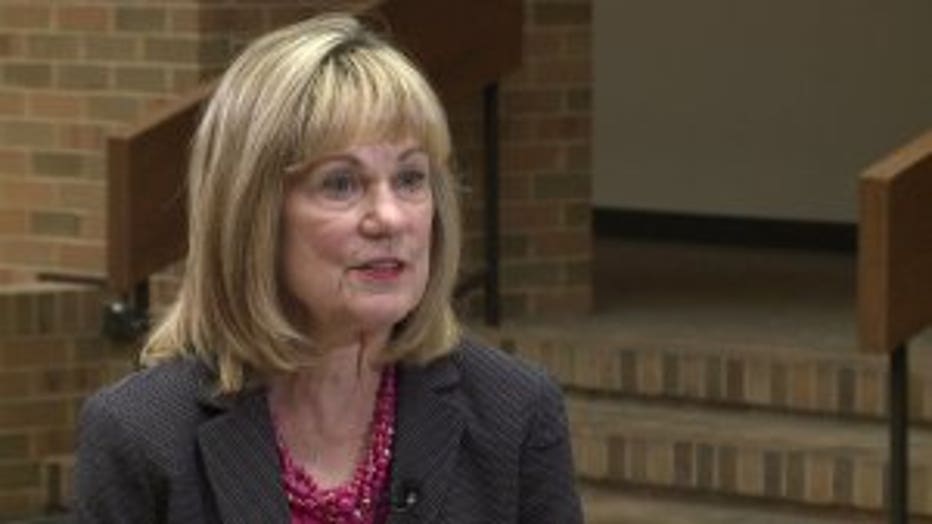 Darling recalled helping Gudex with his campaign back in 2012. She said those are among her fondest memories of him.

"Because there we are in our shorts during the summer when it was really hot. You get to know someone really well when you`re going door-to-door," Darling said.

Gudex won his seat that fall by fewer than 600 votes.

He announced last year he wouldn't seek another term in office.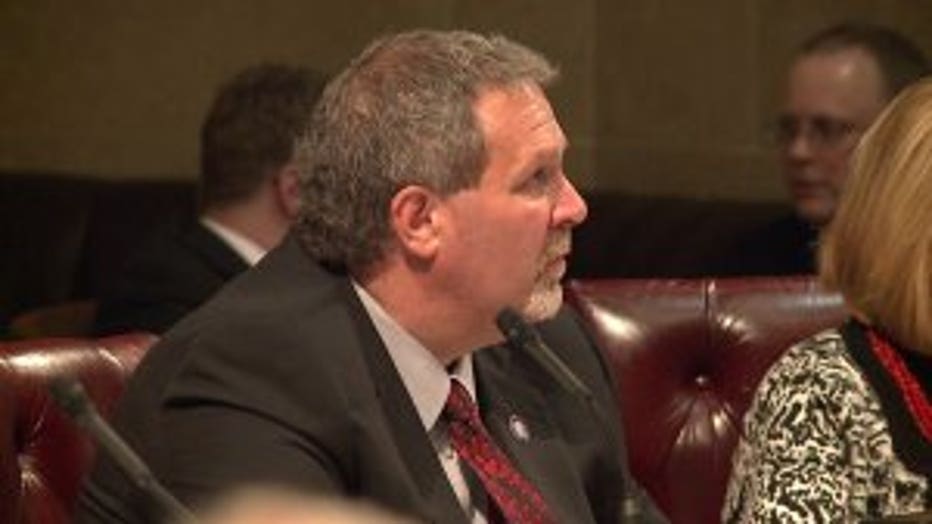 Darling said no one was prepared for this loss.

"There were tons of calls going back and forth among us because we were so devastated by the news. We all just really liked Rick," Darling said.

They're feeling that same sense of shock in Mayville.

"Was always a very caring person who cared very much about our city and our community and was a nice guy -- just easy to get along with," Kurutz said.

Prior to his time in the Senate, Gudex worked at Wabash National Corporation's Fond du Lac facility, where Brenner tank trailers are manufactured. He planned on returning to the private sector after leaving Madison.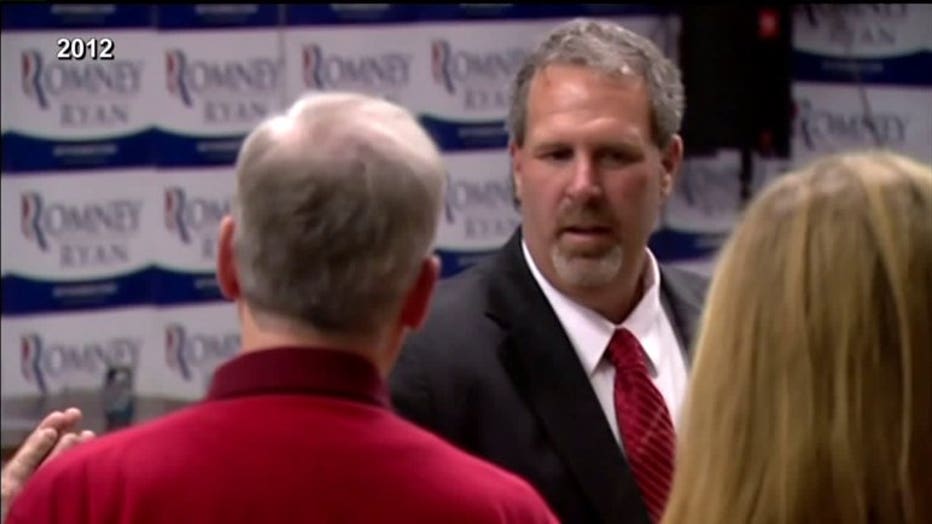 Mark Weber, senior VP and group president, diversified products at Wabash National Corporation issued this statement on Gudex's passing:

"We are deeply saddened by the passing of Rick Gudex, a long-time Wabash National associate. He was known among the public as a state senator. But at Wabash National, he was Rick — our friend and colleague. Our prayers and heartfelt condolences go out to his family during this difficult time."

State lawmakers issued the following statements on Gudex's passing:

Gov. Scott Walker

"Tonette and I are deeply saddened to learn of the passing of Senator Rick Gudex. Rick was a good man who served his community and state well, and he will be missed. Our hearts and our prayers go out to his wife Kim and their two children during this difficult time."

Senate Majority Leader Scott Fitzgerald (R - Juneau)

"I was deeply saddened to hear this morning of the passing of Senator Rick Gudex. Rick will be deeply missed by his Senate colleagues; our thoughts and prayers are with his family at this difficult time."

Senate Democratic Leader Jennifer Shilling (D - La Crosse)

"I am shocked and saddened to learn about the passing of my colleague Rick Gudex. I enjoyed serving with Rick in the Senate and will keep his family in my thoughts and prayers."

Senator Van Wanggaard (R - Racine)

"Please hold Senator Rick Gudex, his family and friends in your thoughts and prayers. Rick was a good senator, and an even better person. Wisconsin has lost a champion today. He will be missed."

Rep. Peter Barca (D - Kenosha)

"I am saddened to learn of the passing of Senator Rick Gudex. Senator Gudex and I served together as members of the Wisconsin Economic Development Corporation and I know he cared deeply about the people of Wisconsin and making our state a better place to live

"I offer my thoughts and prayers to his wife Kim, their children Alexana and Jayce, and the rest of his family during this extremely difficult time."

Sen. Leah Vukmir (R - Brookfield)

"The state of Wisconsin suffered a tremendous loss today with the passing of my good friend and colleague, Rick Gudex.

"Rick was a true citizen legislator who came to work at the Capitol at a time when he felt his friends and neighbors needed him. The people of Fond du Lac and Winnebago counties always knew they had an advocate for them with Rick representing them in Madison.

"My prayers go out to Rick's family and friends during this very sad and difficult time."

Sen. Duey Stroebel (R - Cedarburg)

"My thoughts and prayers are with Senator Gudex's wife Kim and two kids. Rick has spent his life representing his local area. I respect Rick for his commitment to serve his community as a city councilman, mayor, and state senator. I will miss serving with Senator Gudex."

Sen. Lena Taylor (D - Milwaukee)

"I am saddened to learn of the passing of Senator Rick Gudex. His death came as a great shock. Today, I pray for his family, especially his wife and children. Our entire Senate family grieves over his death."

Brad Courtney, Chairman of the Republican Party of Wisconsin 

"We are saddened by the news of Rick Gudex's passing, and we offer our prayers to his family, friends, and colleagues at such a difficult time. Rick was an outstanding legislator and a good friend to many, always looking to build consensus that put the people of Wisconsin first. He will be remembered for his commitment to public service and for his dedication to his family and to the people of Wisconsin."

Martha Laning, Chairwoman of the Democratic Party of Wisconsin

"Like many around the state, I was saddened to hear of the passing of State Senator Rick Gudex this morning. While we were from opposite political parties, I have a tremendous respect for his dedication to public service and willingness to step up and represent his community. Our thoughts and prayers are with his family, friends, and colleagues."