Sheriff David Clarke calls County Exec. Chris Abele a "little mouse" after Abele urges resignation


MILWAUKEE -- Milwaukee County Sheriff David Clarke is calling County Executive Chris Abele a "little mouse" after Abele called on the sheriff to resign his position.

"Abele is pissed I will be Sheriff until January 2019 at a minimum. That's a long time," Clarke said in an email from his spokeswoman, Fran McLaughlin, in reference to when his current term is up. "He couldn't beat me at the ballot box in 2013 after spending $263,000 of his personal wealth trying to do it. I will resign right after that little mouse does."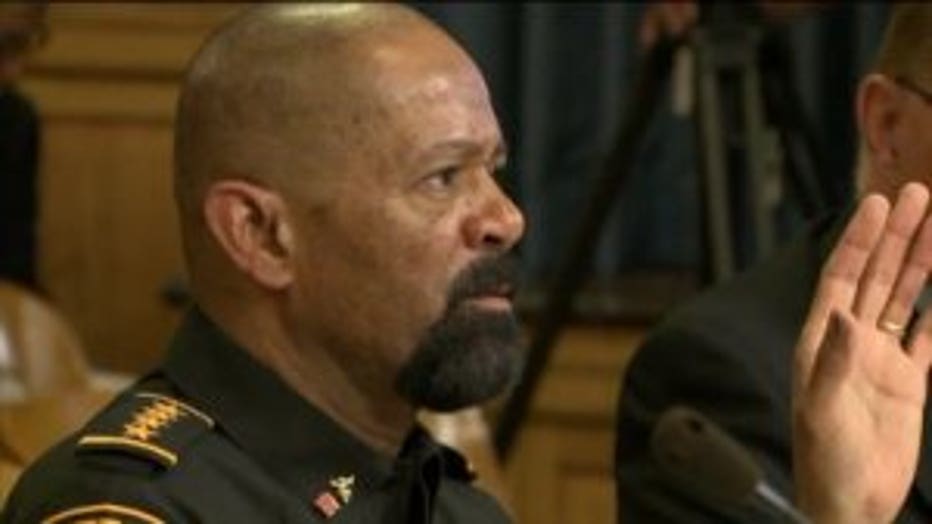 This weekend, Clarke announced he would not be taking an assistant secretary position at the Department of Homeland Security as he planned to last month. At the time, Clarke said he would resign as sheriff sometime in June so he could accept the federal job.

Abele on Sunday, June 18th joined a chorus of Democratic state lawmakers and liberal county supervisors calling on Clarke to resign as sheriff. It's the first time Abele has said Clarke should quit.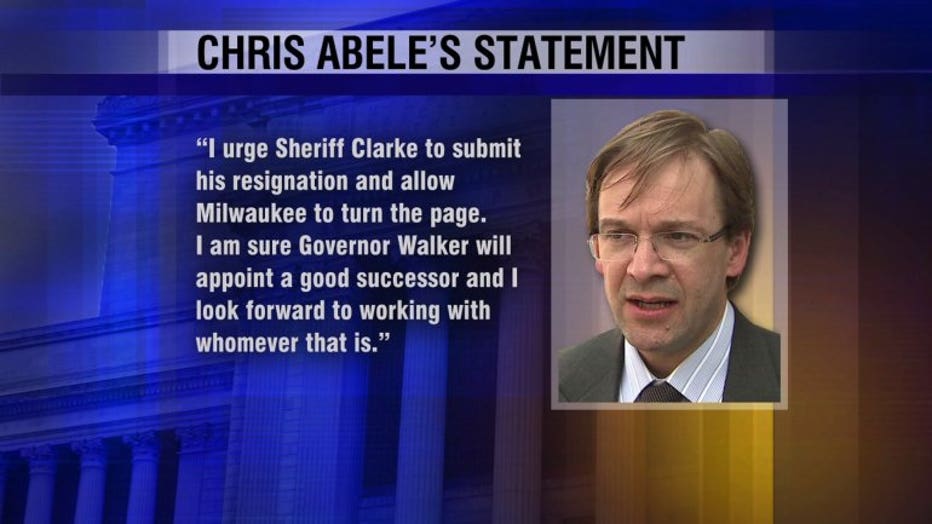 "I urge Sheriff Clarke to submit his resignation and allow Milwaukee to turn the page. I am sure Governor Walker will appoint a good successor and I look for to working with whomever that is," Abele said in an emailed statement.

The issue of Clarke's federal role has been the topic of speculation since Clarke announced he had accepted an assistant secretary position at the Department of Homeland Security in mid-May. DHS never confirmed that it had offered Clarke a job.

Craig Peterson, an adviser to Clarke, said Saturday that the sheriff notified DHS that he was rescinding his acceptance of the position.

"Sheriff Clarke is 100 percent committed to the success of President Trump and believes his skills could be better utilized to promote the president's agenda in a more aggressive role," Peterson said.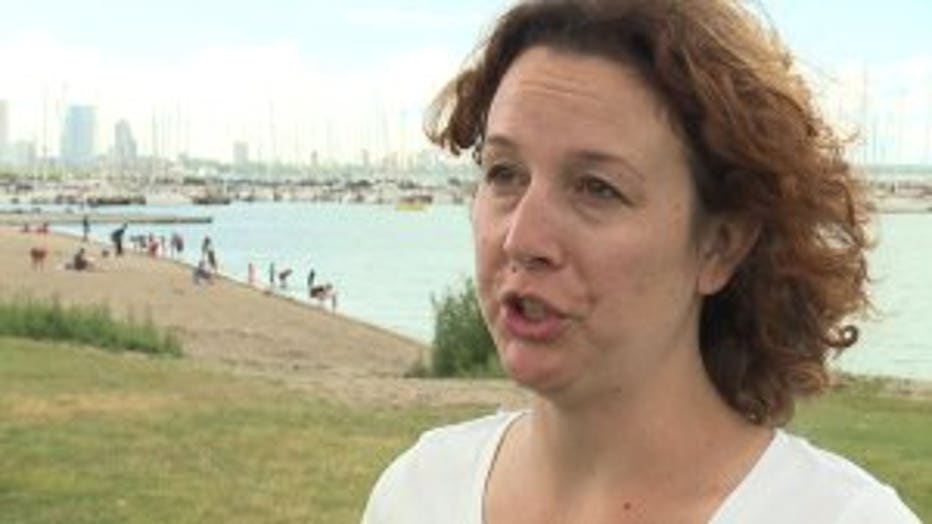 But the sheriff's opponents in Milwaukee said they didn't think Clarke had a choice when it comes to the DHS position.

"It feels like even President Trump doesn't want Sheriff Clarke," Marina Dimitrijevic, Milwaukee County supervisor said. "We don't want him in our community either."

Clarke announced his plans to take the Homeland Security job during an interview with radio talk host Vicki McKenna on May 17th.

According to a letter obtained by The Washington Post this weekend, Homeland Security did notify Clarke of his "tentative selection" on May 5th. The assistant secretary position would pay $179,700 a year but the offer was subject to approval from the U.S. Office of Personnel Management, the letter states.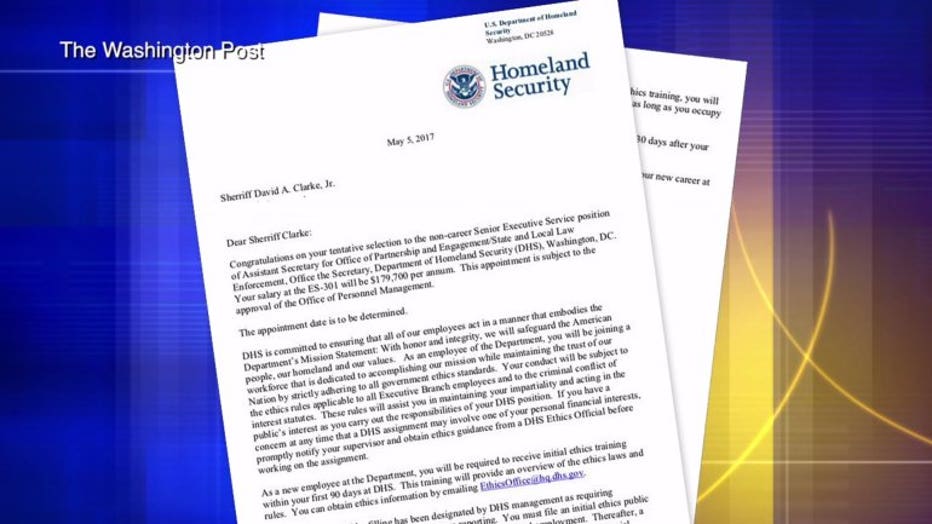 Twelve days later, Clarke made his announcement on McKenna's show, saying that he was "looking forward" to joining the administration.

On May 20th, CNN reported that Clarke plagiarized portions of his 2013 master's thesis on homeland security. Clarke called the story a "smear" but told Newsmax TV two days later that he wasn't sure if the report had put his Homeland Security appointment in jeopardy.

On Tuesday, June 13th, Peterson said the sheriff met with President Trump. The president was in Milwaukee attending a fundraiser for Gov. Scott Walker's likely re-election campaign. Three days later, Clarke notified DHS that he wasn't taking the job, Peterson said.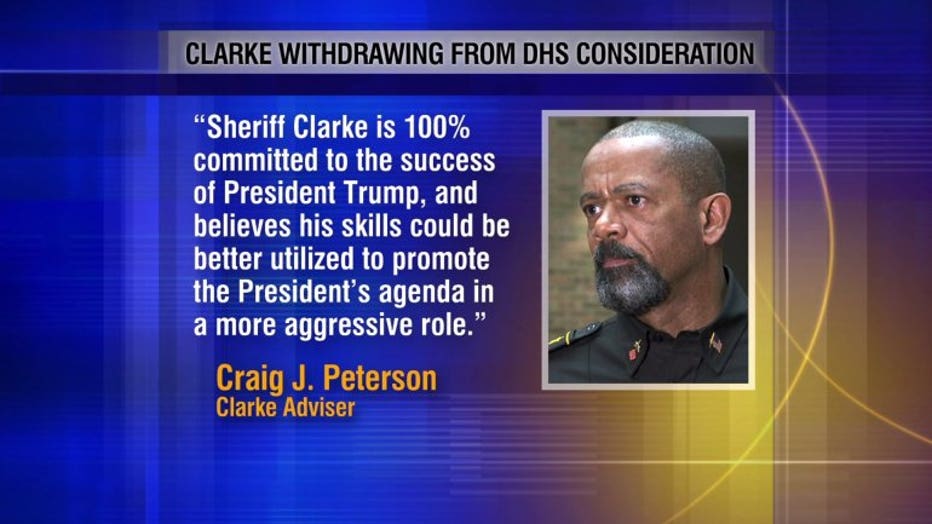 Milwaukee Ald. Bob Donovan, a supporter of Clarke, said Abele's calls for resignation amounted to a "stunt to earn political points."

County Supervisor Deanna Alexander, a Clarke supporter, said she had no comment Sunday on the sheriff not joining the federal government.

Supervisor Steve Taylor said he didn't see the strained relationship between Abele, Clarke and the County Board getting better if Clarke serves out his term.

"I think it's going to be difficult," Taylor said. "People have taken their positions."