Sheriff Clarke weighs in on Abele's private security, issue of contention in county executive race


MILWAUKEE COUNTY -- It was an issue that took center stage during the first debate between Chris Abele, and Chris Larson, candidates for Milwaukee county executive. Who pays for Chris Abele's security detail? Until recently, it had been paid for, in part, by taxpayers.

Milwaukee County Sheriff David Clarke has found himself in the middle of a debate over Abele's security.

The county executive wanted to use a Milwaukee County Sheriff's deputy -- but is now using private protection.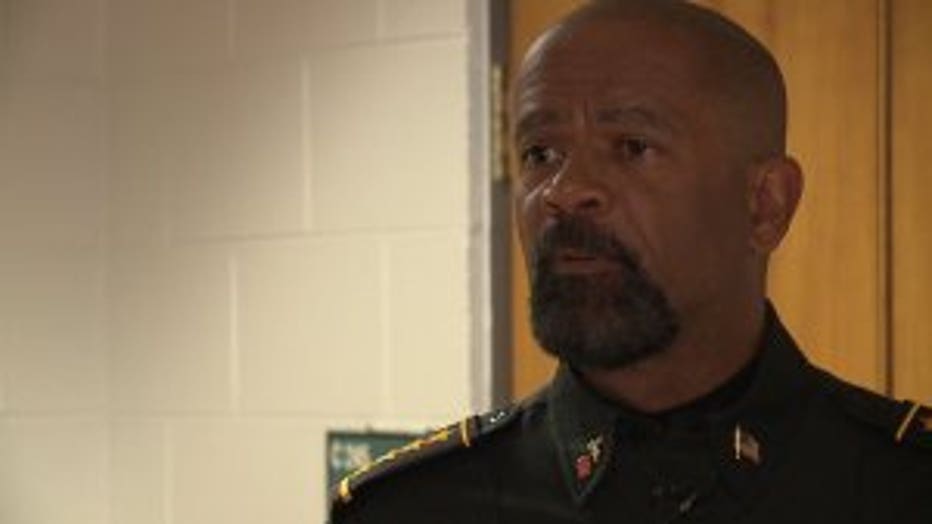 Milwaukee County Sheriff David Clarke


"The guy lies every time he opens his mouth," Sheriff Clarke said.

Sheriff Clarke told FOX6 News he is willing to provide security for Abele.

"I know for a fact that we offered a memorandum of understanding for his security. There`s no doubt about that. I`m holding it in my hand. We signed it. He did not sign it. He didn`t like the terms of it," Clarke said.

While Clarke says Abele was the one who broke off the talks, Abele's spokeswoman says it was the other way around.

In response to the memorandum of understanding, Abele's spokeswoman said in a statement:

"The county executive sought security, at about the same level of protection and cost that is provided by taxpayers for the mayor, on the recommendation of the district attorney and other law enforcement professionals. It was his preference to seek bids from both private security firms and local law enforcement agencies to get the best deal for the taxpayers, but supervisors rejected that proposal. The county executive then attempted to work with the sheriff to reach an agreement that is in line with industry standards for dignitary protection. The Sheriff's Office discontinued negotiations with the County Executive's Office on that agreement in May of 2014, for reasons unknown to us. It's disappointing that the Sheriff's Office is further politicizing this safety issue by portraying an earlier draft MOU, which was never agreed upon by the County Executive's Office, as a final agreement. If this is how the sheriff would operate with people his office is tasked with protecting -- by dealing with them dishonestly -- it's probably for the best that the sheriff stopped participating in negotiations and the county executive is paying for his own security out-of-pocket."

The main points of contention, according to both sides, were that Abele wanted to pick the deputies who would protect him. He wanted those people to keep his schedule confidential.

"There were certain things I was not going to put up with. I was not going to have a sheriff`s deputy not reporting to the sheriff. And then the other thing was, I`ll decide where people are assigned in this organization," Sheriff Clarke said.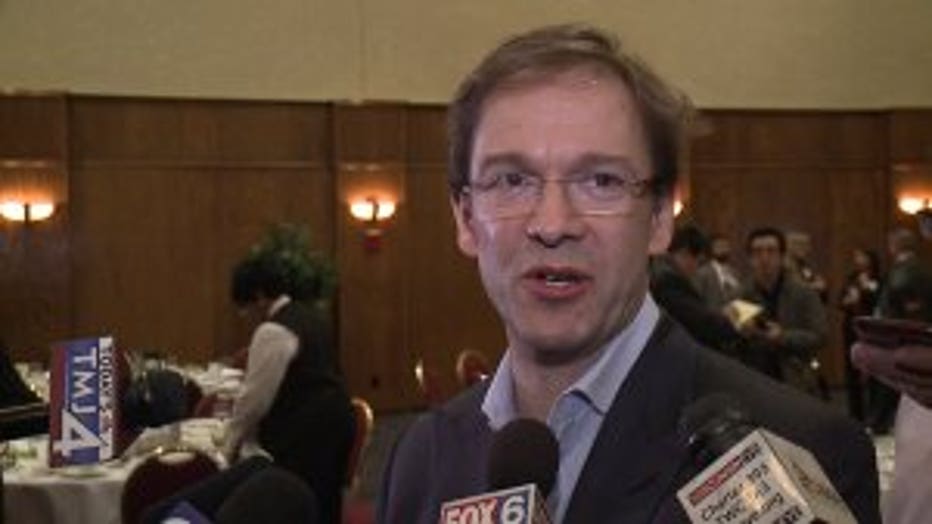 Without an agreement with the sheriff, Abele entered into a contract with a private firm last year.

He had wanted the Milwaukee County Board of Supervisors to budget $400,000 for his security, which Abele's office says is what it costs to protect Milwaukee Mayor Tom Barrett.

The Board agreed to $100,000, before stripping that money last fall, unless Abele went through the sheriff.

Abele is up for re-election, facing Chris Larson in the race for Milwaukee county executive.

Clarke said this about the race:

"It`s the lesser of two evils, really. Two libs. But like I said, I can live and work with a liberal. I can`t live and with a liar. I`ve met Chris Larson. Do not know him well, but he`s never lied to me," Clarke said.

Abele's office says only $95,000 in taxpayer dollars were ever spent on Abele's security. He has paid the rest himself. No taxpayer money is currently being spent on security for the county executive.