Sheriff: 7 charged in connection to Columbia County drug bust, found with heroin, meth, other drugs
COLUMBIA COUNTY -- Seven people have been charged in connection to a drug bust in Columbia County, the county's sheriff's department announced in a Facebook post on Saturday, June 13.

Authorities say the Columbia County Drug Task Force conducted a criminal interdiction on the interstate corridor in Columbia County on June 12.

Around 9 p.m., sheriff's deputies made contact with a vehicle in the Town of Dekorra for a registration violation. During that contact, the driver -- Christopher Wiora, 34, of Portage -- was found in possession of approximately 8.2 grams of heroin, 16 Schedule II stimulant prescription pills, 0.7 grams of methamphetamine, other non-scheduled prescription pills and drug paraphernalia.

Information from the traffic stop led deputies to a truck stop and hotel in the Town of Caledonia. There, several others were found and taken into custody on various charges. A search of a hotel room found more illicit prescription medications, drug paraphernalia, methamphetamine, heroin and marijuana.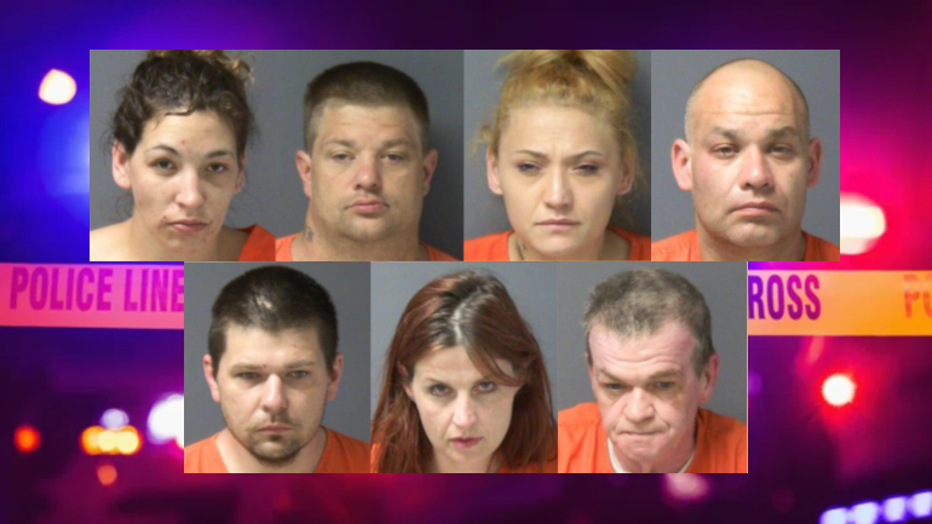 The following suspects were arrested by the Columbia County Drug Task Force and face the listed charges:



They are currently at the Columbia County Jail awaiting court appearances.


If you have information regarding drug activity in Columbia County, contact Columbia County Crime Stoppers at 1-800-293-TIPS or by visiting www.p3tips.com/1175.