Sheboygan Falls teens under fire for "gang signs" photo


SHEBOYGAN FALLS (WITI) -- Three Sheboygan Falls teenagers have caught the attention of their community after being photographed for the local newspaper holding up what some have identified as gang signs.

Jordan, Juwaun and Jamal Jackson, brothers who are new to town, were being featured in the Sheboygan Falls News for playing on the same basketball team. While finalizing the article, editor Jeff Pederson had two options for the photo -- the standard pose, or the goofy pose.

Pederson chose the second option saying, "I like those rather than the standing, kind of statue stuff, so I went with it."

The teens thought nothing of the photo until they were called to the principal's office.

"Our police liaison received a call from another police liaison, not in our school district, and said that there were some questionable signs," said District Administrator Jean Born.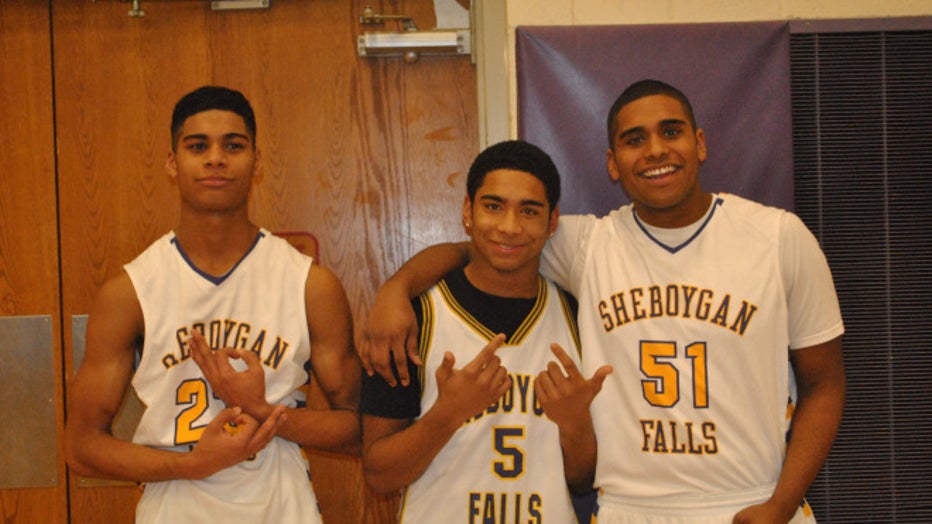 Jordan, Juwuan and Jamal Jackson (Photo courtesy Sheboygan Falls News)


According to local police, the symbol Jordan was displaying can be interpreted as that of the "Bloods" gang.

As punishment, Jordan and Juwaun were suspended for one game -- against the team's arch rival, Plymouth.

The teens are adamant that they were not aware of the declared meaning of the symbols they showed and the family is appealing the decision.

An appeal may allow the boys to play until their case is reviewed. The family hopes to prove the photo was simply about having fun, and not a gang.

The ACLU put out a statement calling the situation an overreaction. They believe this is a clear sign the district is not prepared to properly deal with incidents regarding racial diversity and hope the situation can become a teaching moment.

The school says race played no factor in the punishment.