"She had a wig on:" Cab driver picked up couple after alleged murder of woman's mom


SPRINGFIELD, Missouri -- 23-year-old Gypsy Blancharde of Springfield, Missouri and her boyfriend, 26-year-old Nicholas Godejohn of Big Bend are facing charges -- accused in the death of Blancharde's mother, 48-year-old Clauddinnea "Dee Dee"  Blancharde.They were charged jointly Tuesday, June 16th with murder in the first degree and armed criminal action. Now, we're hearing from a cab driver who picked the two up just after police say they stabbed Dee Dee Blancharde to death.

"I just kind of glance up and see a guy and a girl walking toward the cab, and I noticed the girl was wearing a black skirt, a white shirt with stripes on it and carrying a bag. I believe she had a wig on," John Horn said.

CLICK HERE to watch the interview with John Horn, via KSPR.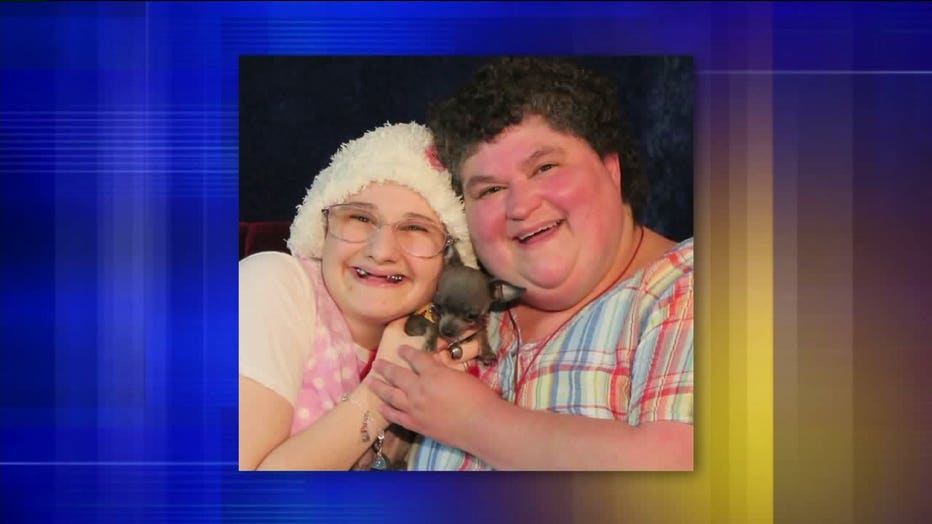 Gypsy and Dee Dee Blancharde


According to the criminal complaint, on June 14th officials were called to a home in Missouri to check on the well-being of Clauddinnea Blancharde and her daughter, Gypsy Blancharde. This, after concerned friends found a strange Facebook update from the mother and daughter's shared account.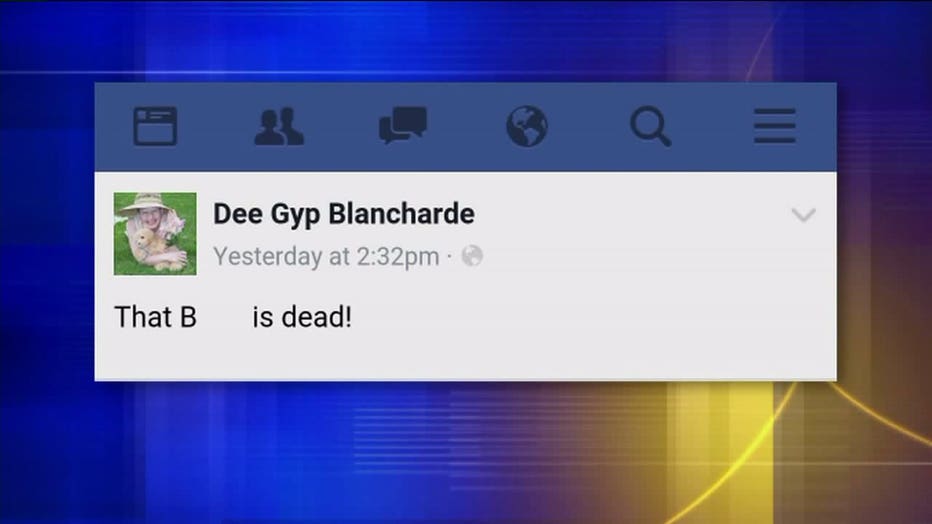 During a search of the residence, authorities found Clauddinnea face-down on her bed with multiple stab wounds to her back area.  Authorities say Gypsy was not located at the residence.

According to the complaint, officials were able to trace the Facebook post to a location registered to Nicholas Godejohn in Big Bend. Shortly before 3:00 a.m., the Greene County Sheriff's Office in Missouri requested a welfare check at the address in Big Bend.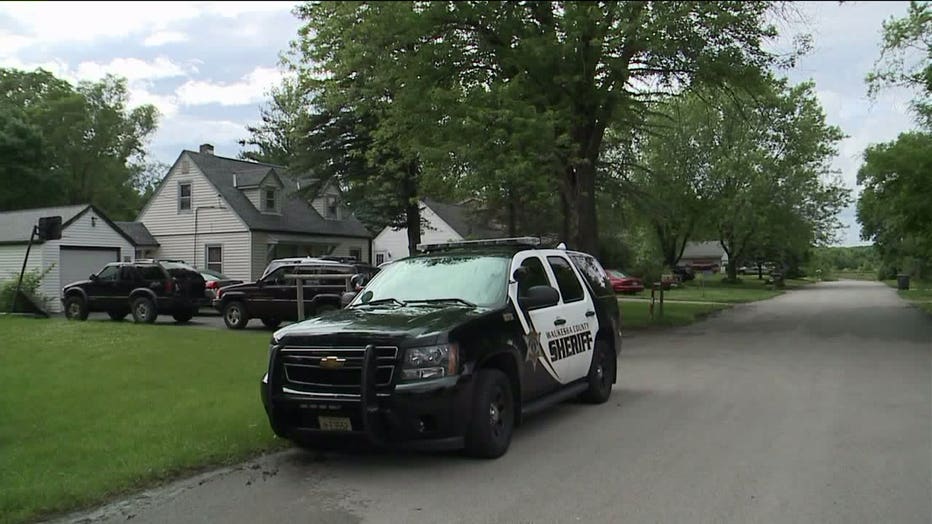 When Waukesha County deputies arrived on scene, they located Gypsy Blancharde and Nicholas Godejohn at the residence, and after a brief standoff, they were detained.

Gypsy Blancharde and Nicholas Godejohn are accused of mailing the murder weapon to Wisconsin, and then boarding a bus bound for Big Bend.

According to the criminal complaint, Godejohn admitted to stabbing Clauddinnea several times in the back. Godejohn told investigators he knew what he had done was wrong, but he did it for Gypsy, because she asked him to.

"Asked him to stab her mother to death so they could be together," Waukesha County Prosecutor Kevin Osborne said.

The complaint indicates Gypsy was at the home at the time of the killing, and even helped clean up the blood.

Prosecutors say Gypsy admitted to making the Facebook post.  Gyspy allegedly posted the comment because she wanted her mother found quicker by law enforcement officials.

Following the stabbing, they took several thousand dollars from a safe inside Clauddinnea's bedroom and left the home in a cab, authorities say.

"They weren't acting anything out of the ordinary. Acting like a normal pick up," Horn said.

Horn says Gypsy Blancharde walked to his cab. She did not use a wheelchair.

"Her voice was one of them you can't forget. It is kind of like a cartoon voice, real high-pitched. He didn't talk too much. I had the radio on. I don't listen to what people say. I had no idea what they had done," Horn said.

The cab ride ended at a Days Inn motel. Horn says the fare was $10. Blancharde gave him $20, and the two were gone.

"She walked fine. She didn't act sick or nothing," Horn said.


Gypsy Blancharde, Nicholas Godejohn


Police say friends and family members believed Gypsy Blancharde was sick, and needed to use a wheelchair to get around.

Authorities now believe Blancharde and her mother may have been involved in a financial fraud scheme.

"We have uncovered the appearance of a long financial fraud scheme along with this tragic event," Greene County Sheriff Jim Arnott said.

According to KY3, details are emerging that Gypsy Blancharde and her mother may have lived a secret life. In previous news reports, Gypsy was reported to suffer from muscular dystrophy and leukemia, and used a wheelchair. In an interview about their new Habitat for Humanity House in 2008, after she and her mother moved to Missouri from Louisiana after Hurricane Katrina, her age was listed as 12, KY3 says.

Greene County Sheriff Jim Arnott says there are many questions about the Blanchardes' background, including possible financial fraud, and doubt that they were Hurricane Katrina victims as they previously claimed. Investigators are looking into the many "twisted details" as the sheriff calls them, in this case -- KY3 reports.

KY3 is reporting this investigation has revealed Gypsy Blancharde, who reportedly always used a wheelchair, didn't take one from Missouri to Big Bend, and she can reportedly walk just fine.

Gypsy Blancharde was not using a wheelchair when she appeared in court in Waukesha County on Tuesday.

Below, you'll see an interview with Gypsy Blanchard and Dee Dee Blanchard -- discussing Hurricane Katrina and their new Habitat for Humanity home.




At a news conference Tuesday, Greene County Sheriff Jim Arnott said this murder investigation has uncovered "a long history of mystery and public deception" -- citing multiple birth dates for Gypsy on a probable cause statement used as the basis for charges in this murder case.

Sheriff Arnott has even gone so far as to caution the public to be careful about donating to GoFundMe.com accounts set up to help the family.

"We really don`t know the true background of this family," Sheriff Arnott said.