Several families displaced after fire at condo building in Nashotah; firefighters save prized possession


WAUKESHA COUNTY -- Several families have been displaced by a fire at a condo building in Nashotah on Thursday, December 17th -- a week before Christmas.

The fire happened at a condo building on Rasmus Road in Nashotah just after 10:30 a.m.

Shortly thereafter, fire crews arrived and began evacuating the building.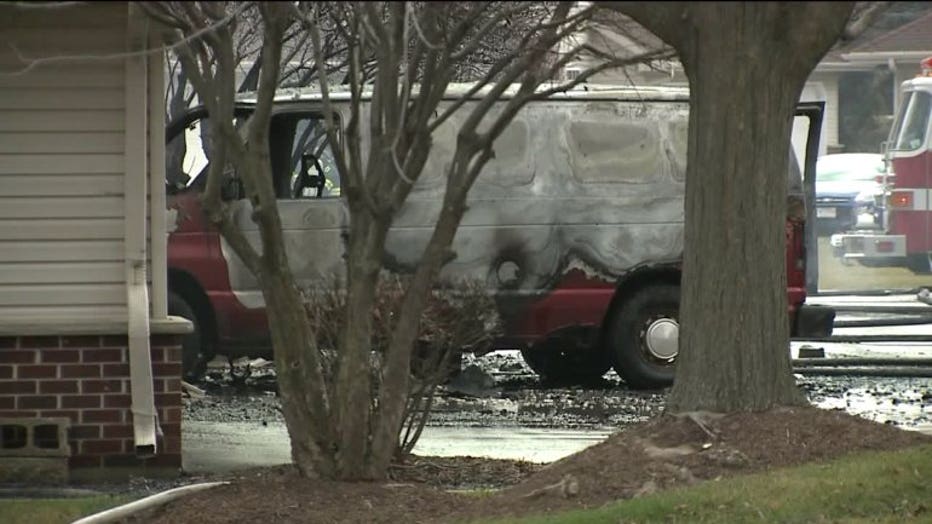 It is believed the fire began in a van, and by the time firefighters arrived, the van was fully engulfed, as was the garage it was in.




When the fire was knocked down, firefighters discovered the wind had blown the fire up to the second floor of the eight-unit building.

Crews attempted to put the fire out, but the wind created a tunnel, and forced crews to evacuate and go into defensive mode.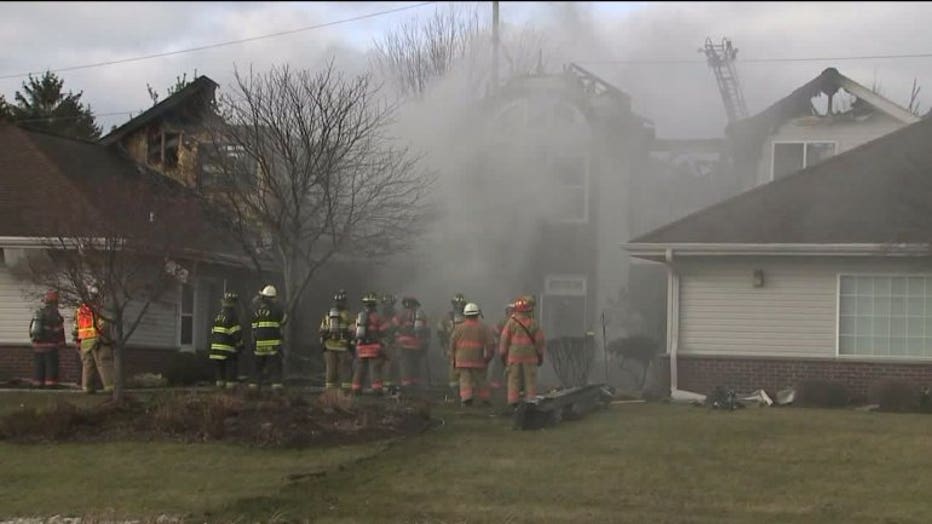 "Because of the wind, the velocity of the wind and pushing the fire, we wanted to be safe -- so we moved them, all the units to the club house, just to be safe in case the fire extended to another building," Kevin Keith, chief of the Lake Country Fire Department said.

Condo units on the building's first floor have heavy smoke and water damage.

The second floor is a total loss.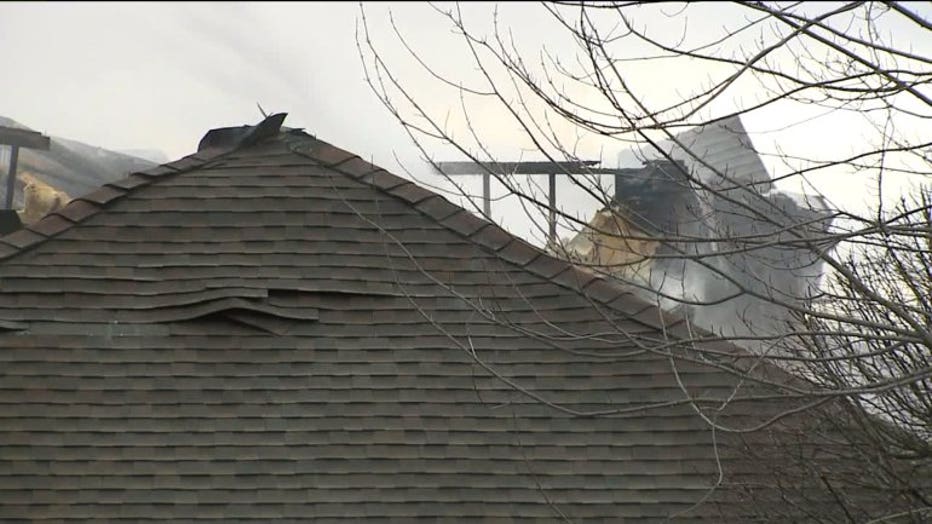 The cause of the fire is under investigation -- but officials say they believe it all started with that van in the garage.

No one was hurt in this fire.

The American Red Cross is helping 15 residents after this fire.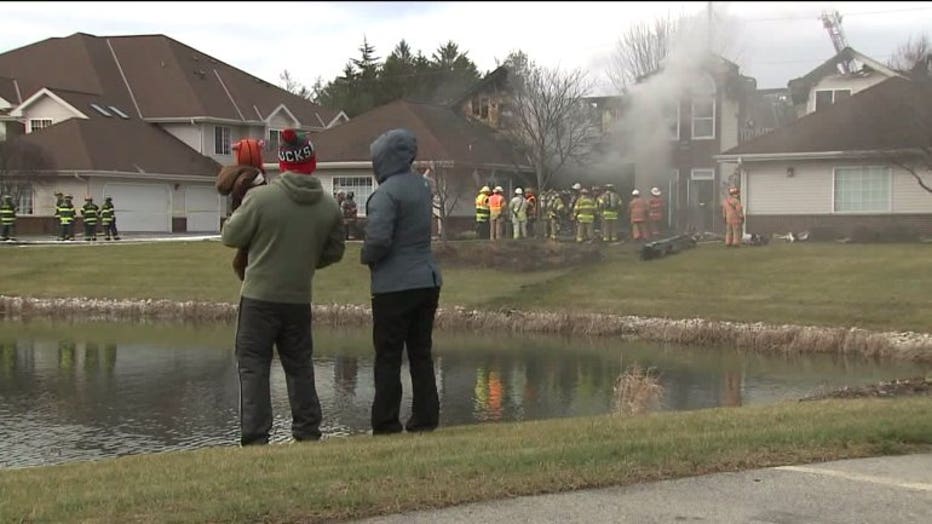 Members of the Red Cross Disaster Action Team say the residents are mostly older adults.

They have all indicated that they have a place to stay overnight.

The Red Cross is providing the clients with financial assistance for immediate needs such as food and clothing. Red Cross nurses are following up with them for any medical needs. Residents also received comfort kits with personal care items such as toothbrushes, deodorant, shaving supplies and other personal hygiene products.

"I`m just glad everybody is safe, you know? It`s material stuff. That can all be replaced -- but, you know, just as long as everyone got out and everybody is safe. That`s all that matters," Brandon Herrera said.

"It's devastating. Everything is gone," Rosemary Coules said.

While much was lost in this fire, a precious possession was saved.

Coules was out to lunch at the time of the fire, and returned to chaos.

"When I got here, there was smoke and flames all over -- firemen all over the place," Coules said.

She hoped she would be able to get inside and save her late husband's military funeral flag -- a prized possession. Firefighters saved it for her.

"The firemen from Hartford were fantastic," Coules said.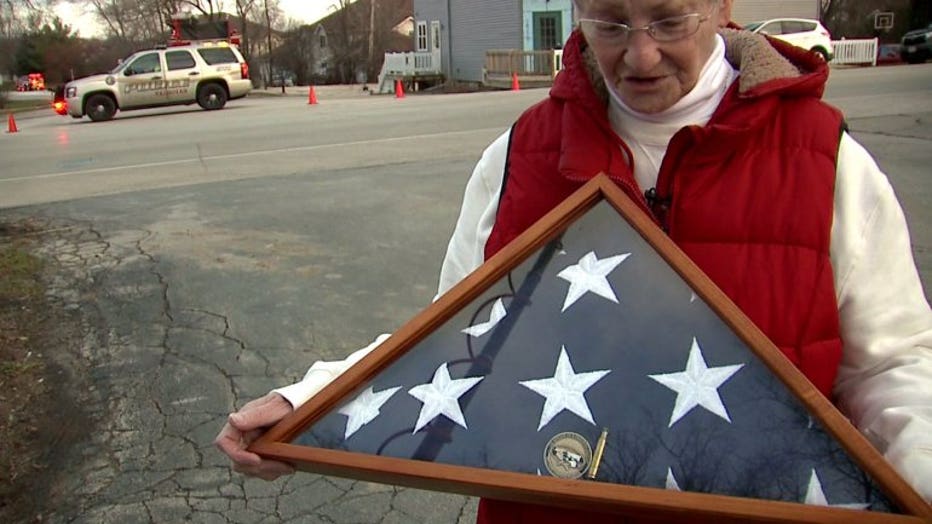 PHOTO GALLERY



Monitor FOX6 News and FOX6Now.com for updates on this developing story.