Former deputy gets 6 months jail, 2 years probation in fatal crash
MILWAUKEE - A former Milwaukee County sheriff's deputy has been sentenced to six months in jail and two years probation for hitting and killing a Milwaukee Public Schools lobbyist in a January 2020 crash.
Joel Streicher, 51, pleaded guilty in January to one count of homicide by negligent operation of a county squad car in a crash that killed Ceasar Stinson. Streicher appeared in Milwaukee County court Monday for a sentencing hearing.
Stinson, 47, was traveling westbound on State Street when the truck he was in was t-boned by Streicher's county SUV, which was traveling northbound on 10th Street. Streicher, who has been a deputy since 1996, was on duty when he blew the red light at the intersection outside the county Criminal Justice Facility.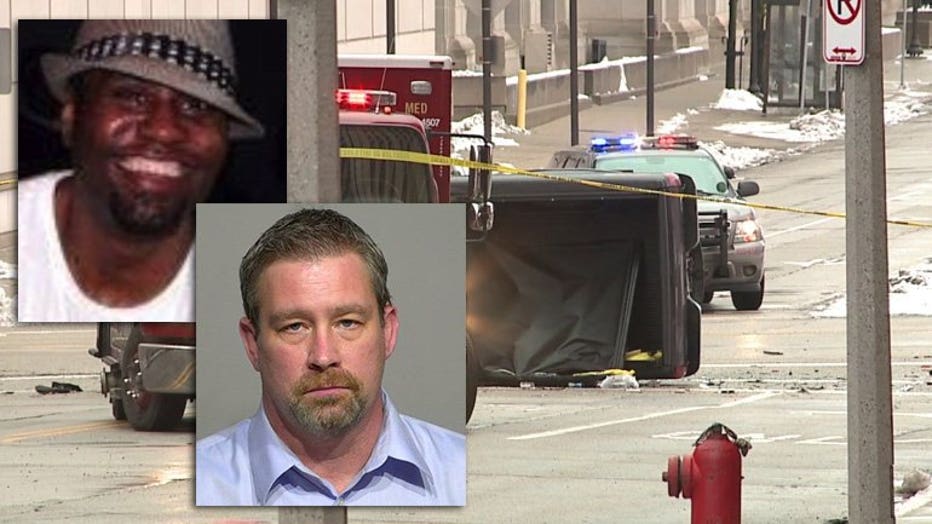 "When he took my brother, he didn't just take my brother, he took the last remaining part that I have of my mom and my dad," said Joyce Stinson, Ceasar Stinson's sister.
Prosecutors played surveillance video of the crash during the sentencing hearing, showing the traffic light on 10th Street was red prior to and at the time of the crash. Streicher's vehicle enters the frame as other vehicles could be seen traveling east and westbound on State Street before the SUV enters the intersection against the red and hits Stinson's vehicle. Brakes were never applied.
Streicher told investigators he didn't remember seeing the traffic signals, entering the intersection, or Stinson's vehicle.
"I did not realize I was going through that light when I did it. It was a very stupid mental lapse with the worst possible outcome," Streicher told the court.
Prosecutors say the traffic light was red for 11 seconds prior to the crash.
"I don't think there's a thing I can do that's going to please everyone," said Milwaukee County Circuit Judge Michelle Havas.
In the end, the judge sentenced Streicher to six months in jail -- and two years probation. She also tacked on 100 hours of community service. 
Streicher, who joined the Milwaukee County Sheriff's Office in 1996, was involved in a non-fatal crash at nearby 11th and Highland back in 2018. 
"Given the fact you have had higher training, the fact that have so much experience behind wheel, and the fact that you had the near-miss two years ago, and fact that 11 seconds is a very long time for light to be red," the judge said.
FREE DOWNLOAD: Get breaking news alerts in the FOX6 News app for iOS or Android
"I do accept responsibility for what happened. I know it was a result of my actions," Streicher said.
"A life was taken and you're talking six to eight months because there was no intent. I don't care if there was no intent. The consequence is the same. My brother is gone forever," said Joyce Stinson.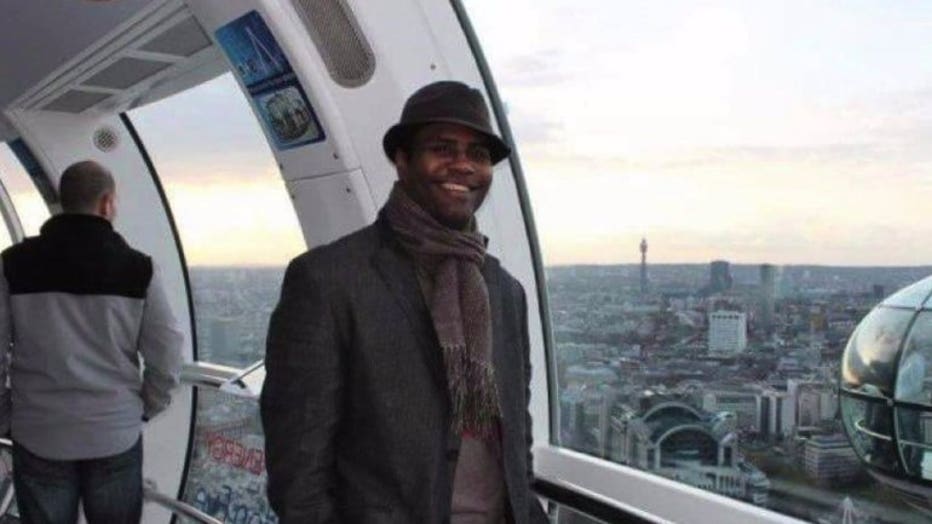 Streicher resigned his position as deputy in October 2020. He is scheduled to report to jail in May.