Sentenced to prison: 49-year-old Ryan King, who pleaded guilty in shooting death of Lucinda White
RACINE COUNTY -- 49-year-old Ryan King, charged in connection with the 2013 shooting death of Lucinda White has been sentenced to prison.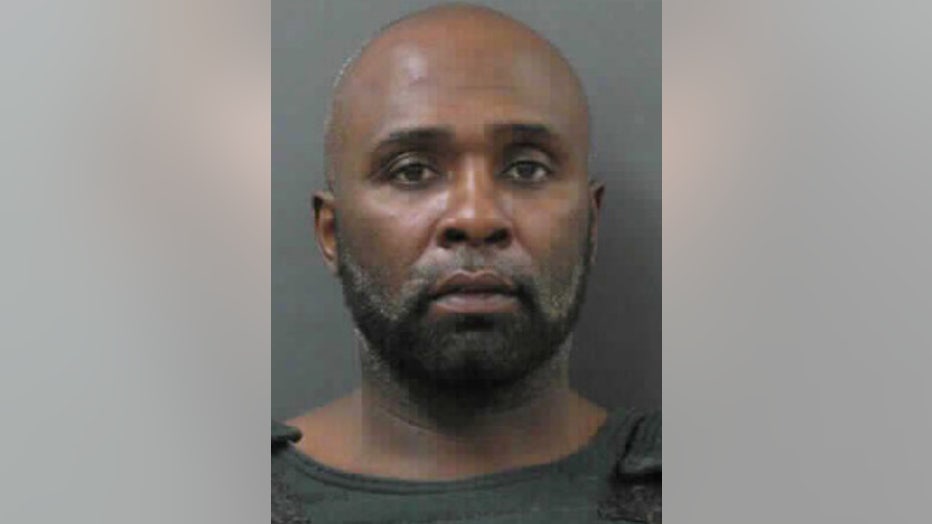 In April of 2015, King pleaded guilty to one count of first degree reckless homicide, and one count of felon in possession of a firearm.

On Thursday, August 6th, 2015, King was sentenced to serve 40 years in prison and 10 years extended supervision on the first degree reckless homicide charge -- and five years in prison and five years extended supervision on the felon in possession of a firearm charge.

These sentences are to be served concurrently -- so in all, King will serve 40 years in prison, and 10 years extended supervision.

Lucinda White was shot and killed near 6th and Villa in Racine on January 16th, 2013.

King was arrested in Tennessee and extradited to Wisconsin.

The criminal complaint in the case indicates White's sister received a phone call from her on the night of White's death, stating that White and her boyfriend, King were getting into it. White reportedly asked her sister to come pick her up from her residence.

When her sister arrived and honked for White to come out of her residence, she did not appear. White's sister then called 911 for a welfare check.

The criminal complaint indicates an officer was dispatched to the area for a report of a male hitting a female and a female screaming. When the officer arrived in the area, he was flagged down and found Lucinda White lying in the street.

White appeared to have a gunshot wound to the forehead.

As officers secured the scene, they located a .357 revolver lying in the street approximately 30 feet northeast of the victim.

Rescue personnel arrived at the scene and began rendering aid to the victim. She was removed from the scene and transported to St. Mary's Hospital and later to Froedtert Hospital by Flight for Life. White later died from her injuries.

According to the criminal complaint, officers interviewed a witness who said she was in her apartment when she heard a loud bang and then a soft bang. At that point, the citizen stated that she opened her window and heard a woman yell, "I (expletive) love you."

The criminal complaint indicates the citizen saw a male facing west and a black female facing east in the middle of 6th St. -- facing each other. The citizen then saw the male put a gun up to the left side of the female's head and fire. The citizen saw the flash and heard the bang from the gun. The citizen was able to give a physical description of the offender and stated that he went westbound on 6th St.

The criminal complaint indicates that in Tennessee, King was stopped by a drug task force officer and King said he wanted to turn himself in -- saying he was a convicted felon and he was in possession of a firearm that was under the driver's seat of the vehicle he was driving.

After King was taken into custody, the criminal complaint indicates he became emotional and said "My baby. I killed my baby."

White's sister, Linda Abbott says White and King had a violent past. She says the couple was together for more than 20 years, but three years ago, White ended the relationship and moved out of the couple's home.

"The only thing I'm asking is they give him the maximum sentence for this, because he took away a mother, a grandmother, a sister," Abbott said.

 

King was previously convicted of a felony offenses in the United States District Court, Eastern District of Wisconsin. That felony was using a telephone to facilitate drug transactions. King was also convicted of fleeing an officer in Racine County Circuit Court. Based upon those felony convictions King is prohibited from possession of a firearm.