Sentenced: Kenosha man accused of carjacking 86-year-old woman, stealing man's dog headed to prison
KENOSHA COUNTY (WITI) -- An 18-year-old Kenosha man, accused of carjacking an 86-year-old woman and stealing a man's dog has been sentenced in the case against him.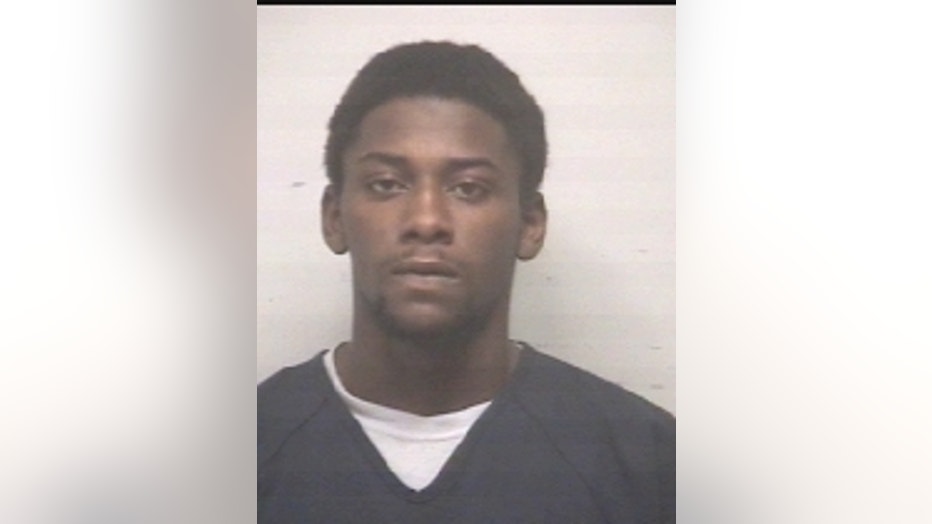 Jontaz Darden pleaded guilty to a felony charge of armed robbery with threat of force.

Three other charges, including taking and driving a vehicle without consent, theft of movable property - special facts, and misdemeanor bail jumping were dismissed.

Darden has been sentenced to serve seven years in prison and 10 years of extended supervision, with credit for 193 days.

He has been ordered to pay $72.75 in restitution.

A criminal complaint filed against Darden says police were called out to a report of an armed robbery on November 8th -- occurring shortly before 4:00 p.m. on 34th Avenue.

Police were informed that a Jeep had been taken by an individual armed with a gun.

While police were investigating the carjacking, they learned of a report of a missing dog. Police spoke with the dog's owner at his home on 36th Street. The dog's owner told police he had let his Yorkshire Terrier out into the front yard, and when he checked a few minutes later, the dog was gone.

Police spoke with the 86-year-old carjacking victim as she was receiving treatment at the hospital -- three stitches to close a laceration on her hand. That woman told police she was at home on her computer when she heard a knock at her door. When she answered the door, the woman told police she saw the man later identified as Jontaz Darden -- standing at her door, holding a small dog.

The complaint says the carjacking victim was able to provide police with a description of the suspect.

The carjacking victim told police Darden asked her whether the dog was hers, or whether the dog belonged to any of her neighbors -- indicating he worked for an animal shelter on Spring Street in Racine.

The complaint says fearing Darden and the dog may be cold, the carjacking victim invited them in, and eventually, she offered Darden a ride home. The carjacking victim told police she drove Darden to a home on 34th Avenue -- and that's when he put the dog in the backseat and said "I want your car," according to the complaint.

The carjacking victim told police Darden threatened to kill her if she refused to turn over the vehicle to him. The carjacking victim asked Darden whether she could remove her house keys from the key ring -- something he agreed to, but when she turned off the vehicle, she told police Darden became angry -- exiting the vehicle and continuing his threats to kill her, according to the complaint.

The complaint says the carjacking victim exited the vehicle and walked -- knocking on two separate doors but getting no answer. She told police she then saw Darden driving her vehicle, and fearing he would kill her, she cut through an area with thick bushes -- cutting her hand.

The carjacking victim was eventually able to contact police, and she was taken to the hospital.

Police caught up with Darden when they observed him outside his home on 22nd Avenue. When they responded to the scene, they observed a man holding a small dog, and a second man on a bicycle. The complaint says an officer conducted a pat-down search of one of the men, who was later identified as Darden.

The complaint says Darden told police he had been home all day -- but when they asked about the dog, the complaint says Darden told them he had found the dog near his home.

Police spoke with Darden's mother, who told police Darden hadn't been home since 10:00 a.m. that day -- saying she had no idea where he had been.

Police searched Darden, and found a Jeep key on his person. The complaint says Darden told police the Jeep key belonged to a friend. The Jeep, belonging to the carjacking victim was located in an alley near Darden's home.

Darden was then transported to the Kenosha County Jail.

The complaint says the second man who was observed standing with Darden at his home was interviewed by police. He told police he had received a dog from Darden shortly before police arrived -- saying he was riding his bike in the area when he was approached by Darden, who had asked if he wanted to buy the dog. The complaint says the man told police Darden told him he had found the dog at the grocery store before changing his story, saying he found the dog at a CVS store.

The dog was returned to its owner.

Police interviewed Darden at the police department -- and the complaint indicates he told police he saw the dog outside when he left his girlfriend's home -- telling police he didn't want to leave the dog due to the cold. Darden told police he went to "an old lady's house" -- believing it to be the dog's house.

The complaint says Darden told police after the carjacking victim had given him a ride -- he had intended to take her vehicle to Chicago, seeing that she had a full tank of gas -- telling police he needed the money because he owed someone. Darden told police he told the carjacking victim he had a gun, but that he didn't actually have a weapon.

Darden told police he intended on selling the dog as well, according to the complaint.

When speaking with police, the complaint says Darden told them he wants to "tell that lady I am sorry. It's eating me alive" -- also saying he "just wanted to see the dog get warm."

Darden was out on bail at the time of this alleged crime. On October 24th, Darden was in court in Kenosha County on battery as a repeater and disorderly conduct as a repeater charges. In that case, a judge set $150 cash bond on the condition that Darden not commit any additional crimes. That bond was in effect at the time of the alleged carjacking and dog theft.

The battery and disorderly conduct charges filed against Darden have been dismissed.