Sentenced: Accused of beating gas station clerks, Dominick Smith is headed to prison
MILWAUKEE COUNTY -- 21-year-old Dominick Smith, who pleaded guilty to two felony counts of second degree recklessly endangering safety in connection with the beating of a couple of gas station clerks near 49th and Lisbon on Milwaukee's north side has been sentenced.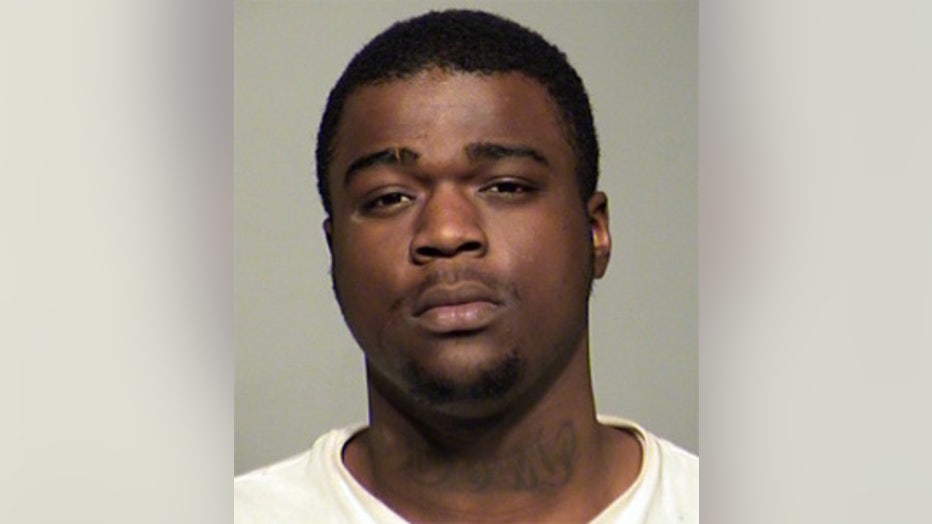 Smith has been ordered to serve 18 months in prison and 24 months extended supervision on each of the charges. Those sentences are to be served consecutively, so Smith will spend a total of 36 months behind bars, and a total of 48 months of extended supervision.

Additionally, the court has ordered Smith pay more than $14,000 in restitution, and more than $3,000 to the Crime Victim Compensation Program.

The entire incident in which Smith is accused was captured on video by a smart phone.

According to the criminal complaint, one of the gas station clerks observed Smith on the evening of February 21st, 2015 in his store. The clerk told officers that he saw Smith "reach over one aisle into the candy aisle and take candy bars and place seven to eight packages into his inner jacket." The clerk, armed with a taser and a stick, approached Smith as he tried to leave. When Smith saw the taser, the complaint indicates he "took some of the candy packages from his clothes and threw them to the ground." Smith apparently then started yelling at the clerk and calling him various names.

Moments later, the clerk and a co-worker, armed with a bat and stick, followed Smith a short distance out of the store. In the process of trying to get Smith away from the store, the complaint says Smith "grabbed the bat" and struck the clerk's head with the bat , knocking him to the ground. The clerk "was unconscious for a few seconds." He and his co-worker suffered injuries in the exchange -- but they eventually got back inside the store to safety.

The complaint says both of the gas station workers were taken to Froedtert Hospital for treatment of their injuries. The clerk who first confronted Smith suffered a "skull fracture and possible bleeding on the brain." The co-worker also suffered a "head wound requiring 15 stitches" on the back of his head -- and another four stitches to close another head wound.

Smith's public defender told the court during Smith's initial appearance that his client suffers from mental illness. He has been diagnosed with schizophrenia, bipolar disorder and ADHD.