Semi hauling packets of ketchup catches fire in Kenosha County, no injuries


KENOSHA COUNTY -- All lanes on southbound I-94 at WIS 142 in Kenosha County were temporarily closed early Friday morning, April 26 due to a semi fire. It happened around 3:15 a.m.

Upon arrival, fire crews found a fully engulfed semi trailer. It took firefighters about hour to get fire under control.

Part of the semi-trailer appears to have melted to the roadway complicating its removal and clean-up of the scene.




"There is no hazardous materials involved. The semi trailer was containing packets of ketchup," said Carson Wilkinson, Somers Fire Chief.

The cause of the fire remains under investigation.

The Wisconsin State Patrol, Racine County Sheriff's Office, as well as Fire and Rescue personnel from the City of Kenosha, Village of Pleasant Prairie, and South Shore Fire Department, responded to assist at the scene.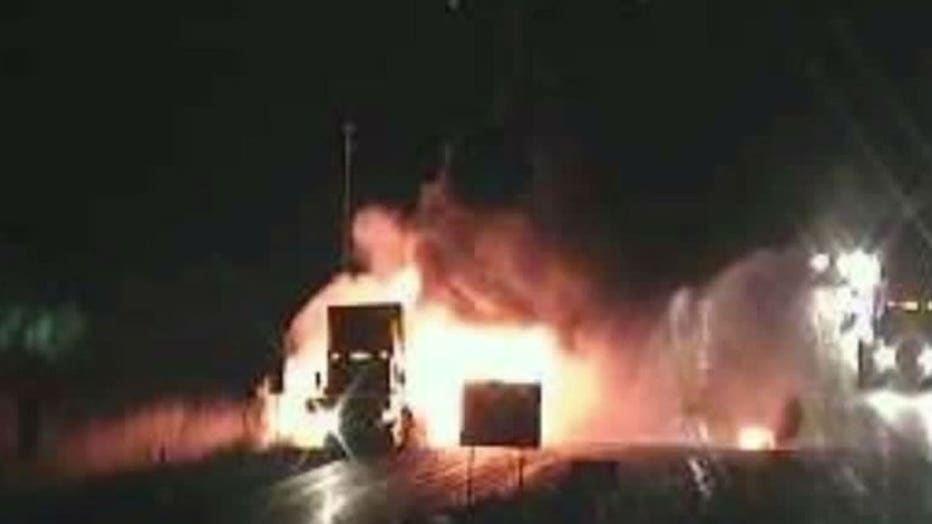 Semi fire on I-94 at WIS 142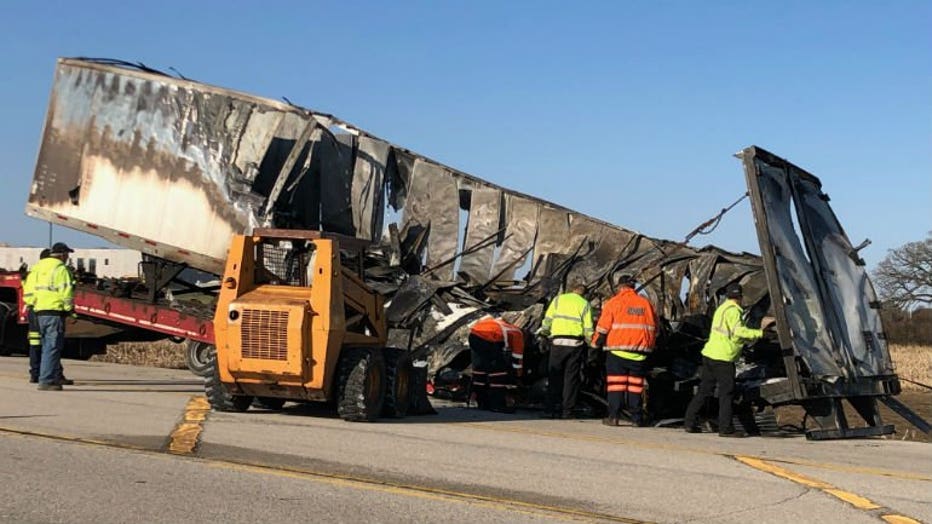 Semi fire on I-94 at WIS 142


No injuries have been reported.