Semi fire temporarily shut down NB I-94at County G, all lanes now open


MILWAUKEE COUNTY -- A massive semi fire along northbound I-94 created another traffic nightmare for drivers at the Milwaukee-Racine county line on Wednesday morning, Oct. 16. At its peak, the emergency response to the fire caused delays as long as six miles from the scene. That forced drivers to sit in standstill traffic for more than two hours.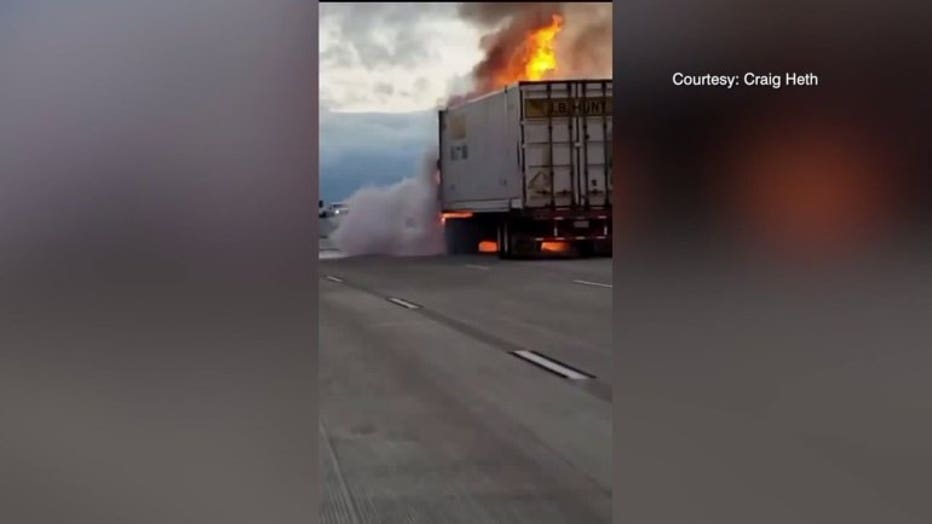 Semi fire on NB I-94 near Oakwood Road, Oak Creek


"As I got a mile, a mile-and-a-half away, I could see a large billowing among of smoke on the horizon," said Chad Kurszewski, a driver stuff in the mess.

A semi was on fire on northbound I-94 near Oakwood Road around 8 a.m.

"Even with the windows up, you could feel quite intense heat coming in," Kurszewski said.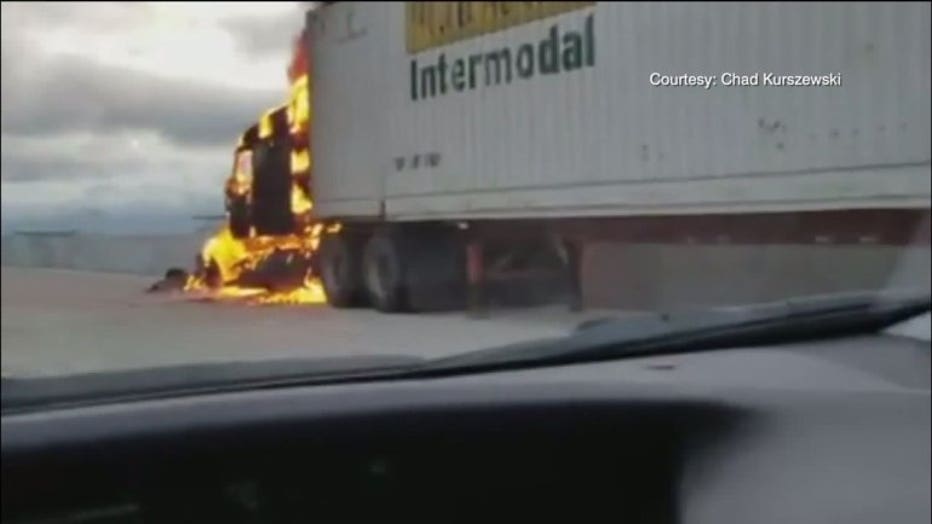 Semi fire on NB I-94 near Oakwood Road, Oak Creek


Drivers passing by recorded videos of the shocking scene before emergency responders arrive.

"To see it so engulfed, just understand, come to the realization how fast things can happen and get out of control," Kurszewski said.




As firefighters worked to put out the inferno, deputies with Milwaukee and Racine counties shut down all northbound and two southbound lanes of I-94 on either side of the truck.

"We saw the state troopers there and a 52-foot truck with the entire front of the cab completely burnt out," said Alex Rodriguez, a driver.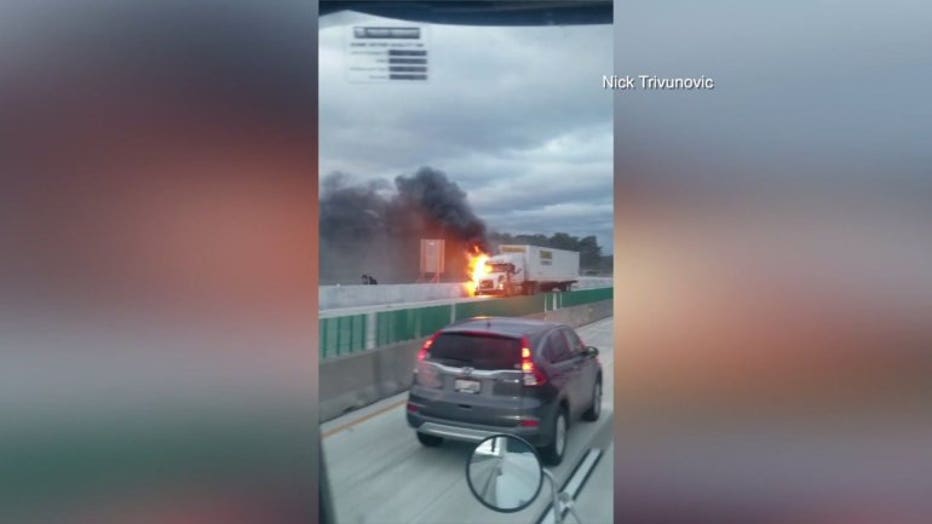 Semi fire on NB I-94 near Oakwood Road, Oak Creek


With construction surrounding that stretch of I-94, many drivers already caught in the mess had no place to exit.

"I was driving pretty well until I got passed Layton Avenue -- and then everything started bogging down," said another driver.

"Was stuck there for about two hours and running very low on fuel. So I had to turn off the vehicle," Rodriguez said.

Shortly before noon, the Milwaukee County Sheriff's Office tweeted that all northbound and southbound lanes had reopened.