Semi driver who struck bus, injuring 20 Milwaukee-area students, arrested for OWI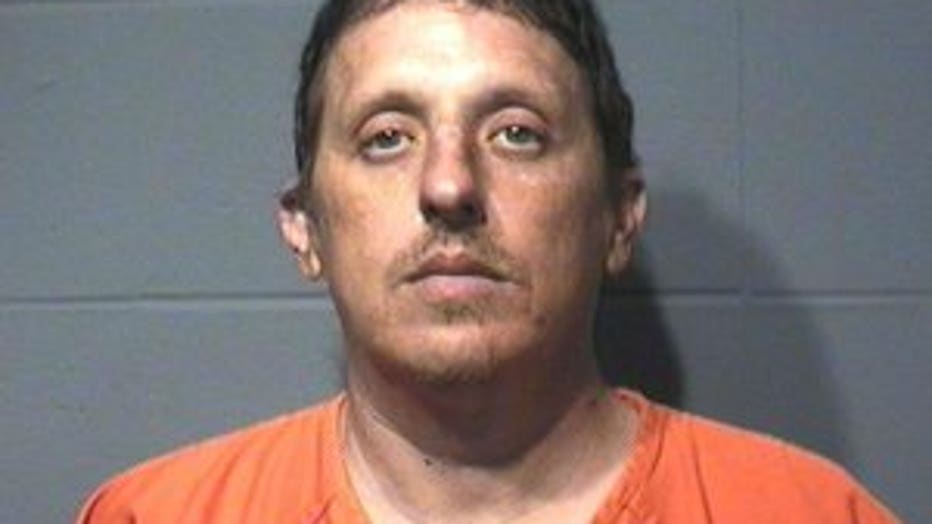 COLUMBIA COUNTY -- Investigators say an Indiana man may be to blame for a school bus crash that left 20 people injured. The Columbia County Sheriff's Office and Wisconsin State Patrol say Wayne Murphy has been arrested.

Murphy, 42, is accused of being intoxicated when he allegedly hit a school bus filled with students from HOPE Christian School: Semper -- located in Milwaukee, on the shoulder of northbound I-39.

The crash happened while they were on their way to the Dells Wednesday, May 23. Of 33 people on board, 20 were hurt -- four with serious injuries.

"She had to get stitches under her chin, a couple scrapes on her arm," said Victor Williams, whose daughter was on the bus.

State troopers had already received calls that Murphy was driving erratically.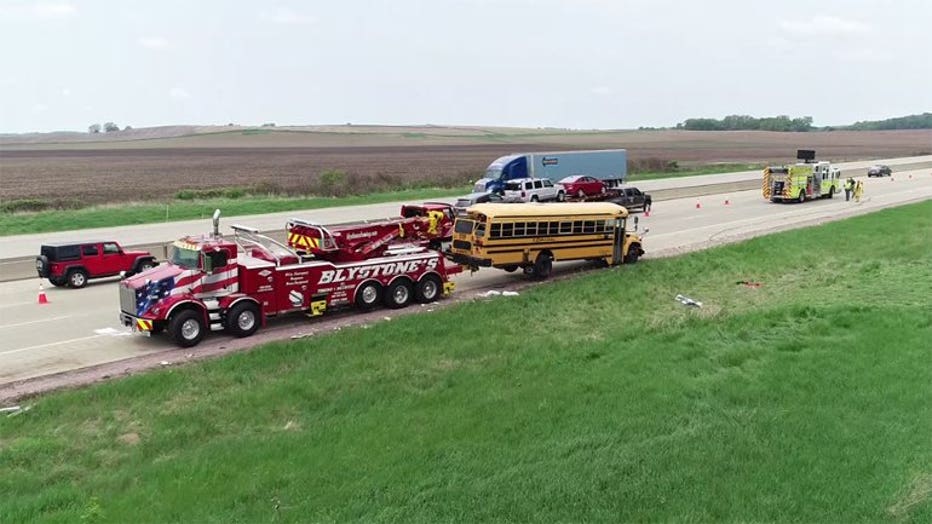 Wreck involving semi, school bus


"That semi entered onto the shoulder, more than half the semi onto the shoulder, he then struck the rear of the bus," said Sgt. Greg Jensworld, with the Wisconsin State Patrol.

Murphy worked for Dahl Trucking Company, based out of North Dakota. A company representative said he had only been on the road for an hour before the crash.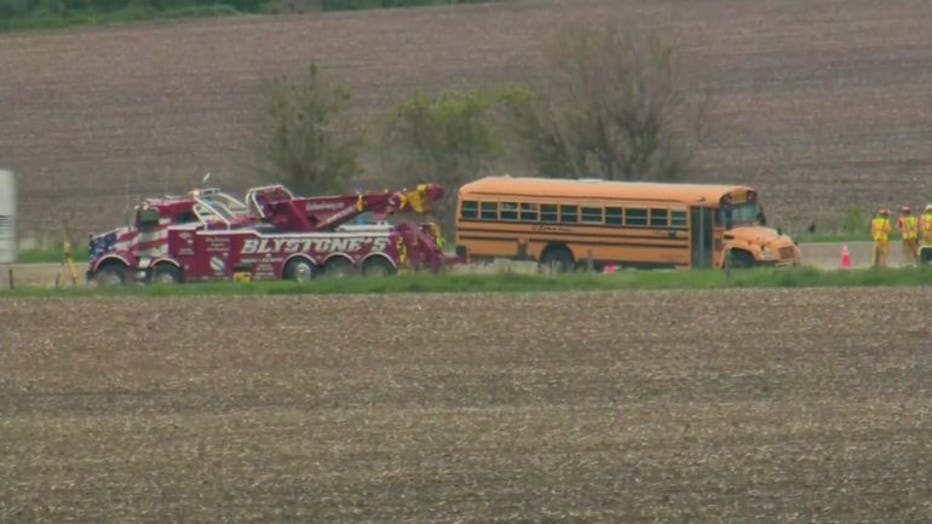 Wreck involving semi, school bus


A FOX6 investigation revealed Dahl Trucking drivers had been cited for 27 moving violations over the past two years, two in Wisconsin.

Murphy was booked on five counts of causing injury by intoxicated use of a vehicle. He has not yet been officially charged.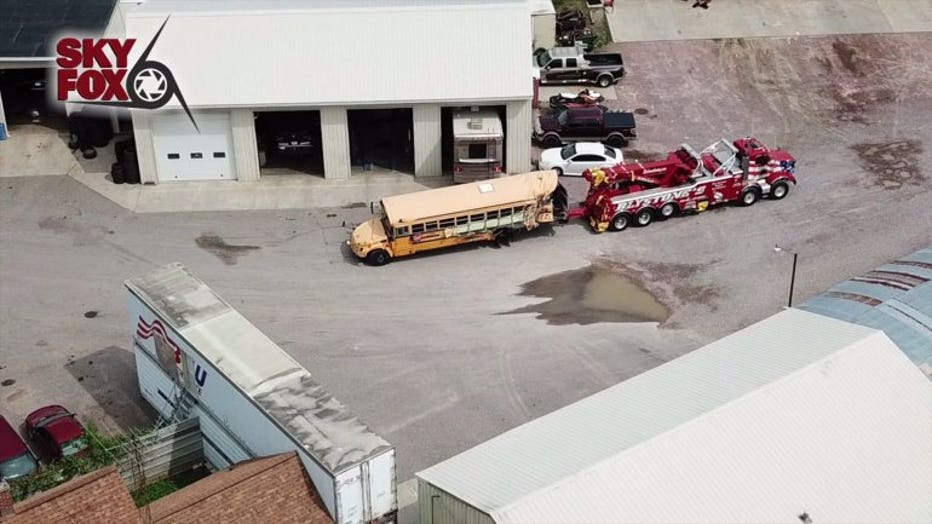 Wreck involving semi, school bus