See the online profile of the Boston bombings suspect at large
(WITI) – One of the Boston Marathon bombers has a profile online.  Here is a screen-grab of his personal page.

Dzhokhar Tsarnaev, 19 attended Cambridge Rindge & Latin, a public high school, said Eric Machado, who graduated a year behind the suspect, who he said had worked at Harvard University as a lifeguard.

The source briefed on the investigation added that it should not be assumed that the brothers were radicalized because of their origins in the Russian Caucusus.

This is the website of "suspect number 2″ in Monday's bombing.  He is still at large in the Boston suburb of Watertown, where dozens of officers from local, state and federal law enforcement agencies have fanned out to track him down, said transit police spokesman Paul MacMillan.

He is believed to be armed and dangerous. Police warned residents to lock their homes and stay away from their windows and doors.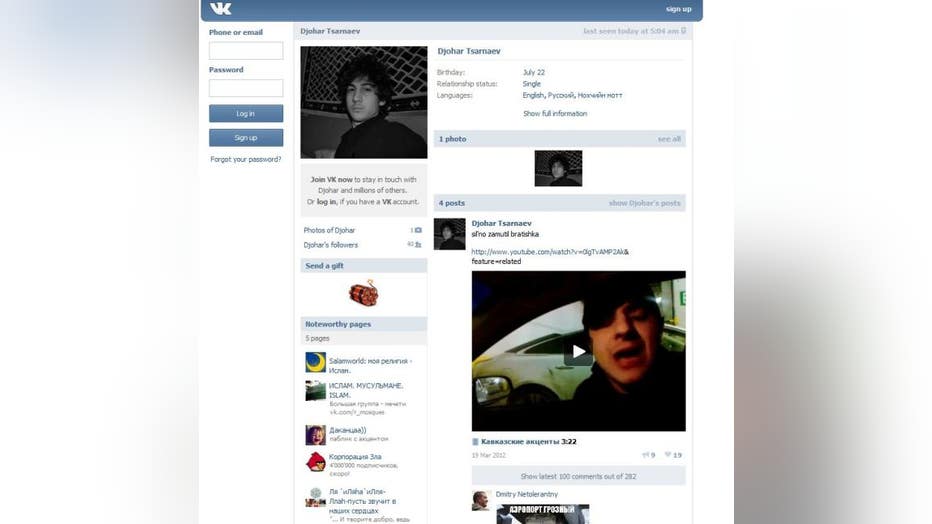 Here is YouTube video from the website: