Security accidentally set off pocket Mace prior to Hillary Clinton rally in Green Bay


GREEN BAY -- Some pocket Mace was accidentally set off at a security checkpoint prior to a Hillary Clinton campaign rally in Green Bay on Tuesday evening, March 29th.

According to someone with the Clinton campaign, a college student with the pocket Mace was going through security when a guard accidentally sprayed the Mace into the air.

Some 10 to 15 people began coughing as a result of the incident.

The Clinton campaign then began handing out water to those affected. Fans were also brought into the security area to help clear the air.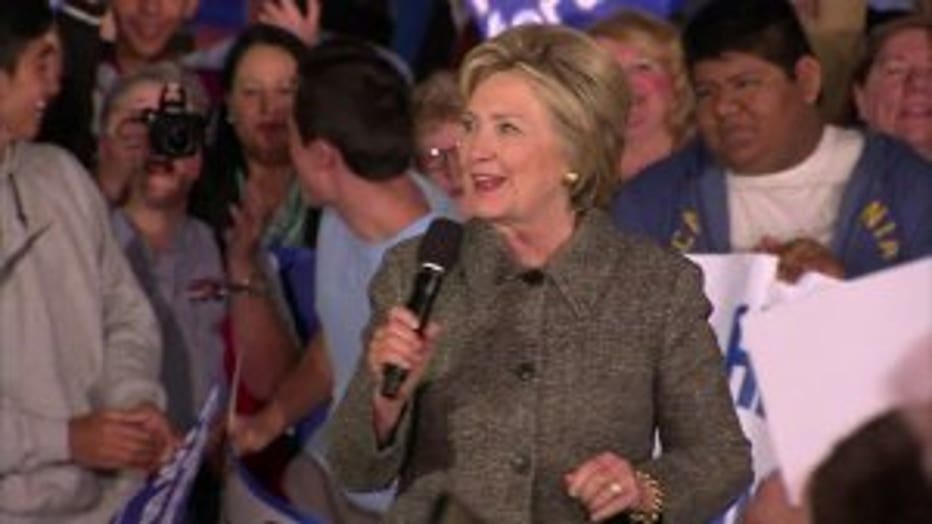 Hillary Clinton in Green Bay


Clinton spoke at the Riverside Ballroom in Green Bay around 5:15 p.m. after a "Western Technical College Organizing Event" in La Crosse on Tuesday afternoon and a "Community Forum on Gun Violence Prevention" in Milwaukee on Tuesday morning.

Amy Schmidt was first in line for Clinton's event in Green Bay.

"We are surprised to be the first people in line!" Schmidt said.

In a packed room that once held boxing matches, Clinton used Governor Scott Walker as her punching bag.

"You have a governor who has been taking a wrecking ball to the rights of workers, to the rights of women," Clinton said.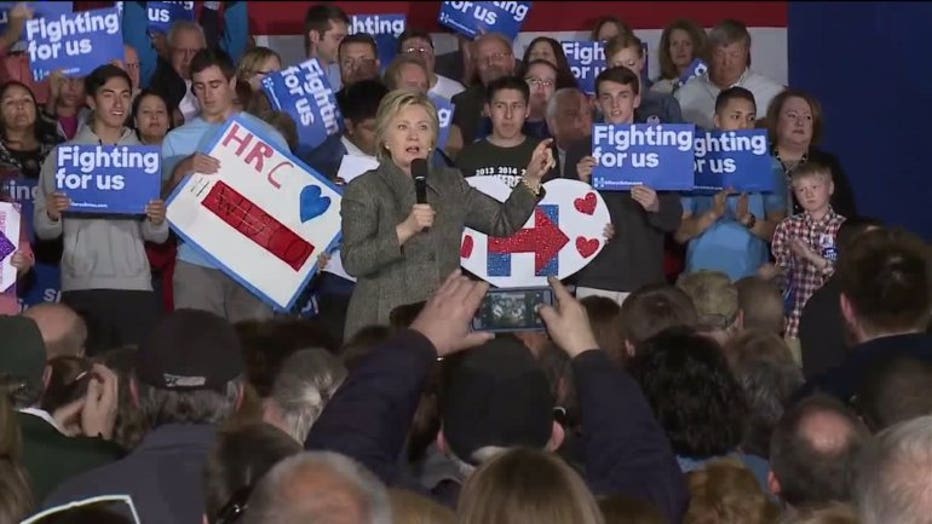 Hillary Clinton in Green Bay


She also discussed why Bernie Sanders' plan for free college is unrealistic.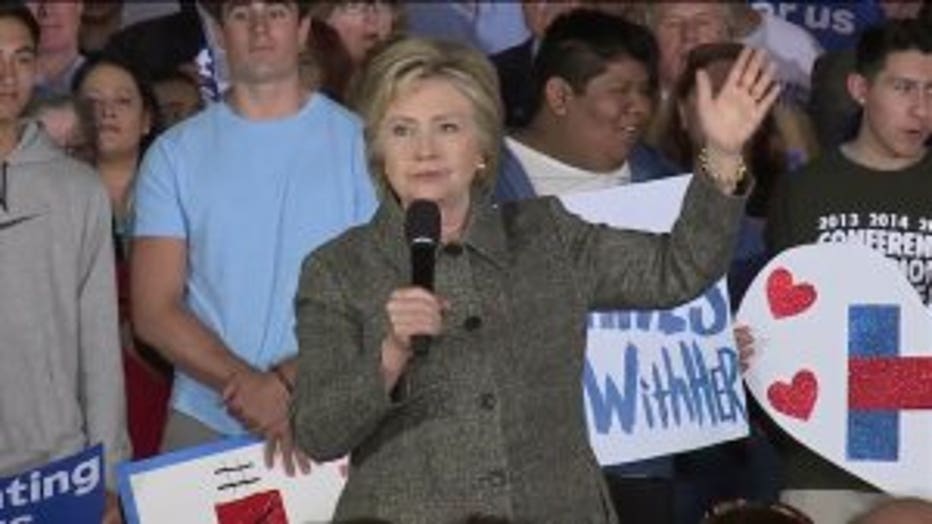 Hillary Clinton in Green Bay


"Senator Sanders depends on governors chipping in money. Maybe Scott Walker will have a conversion experience," Clinton said.

Clinton promised to raise the minimum wage, take on the drug companies and make the Affordable Care Act better.

She encouraged people in Wisconsin to vote early.

"I want you to know I support you," Clinton said.

This was the last of Hillary Clinton's scheduled events in Wisconsin ahead of the April 5th primary election.