"Seconds count:" Hands-only CPR initiative launches in Milwaukee County


WAUWATOSA -- Fire departments in Milwaukee County have a new tool to train you to perform CPR, and it is something you can practice with in your own home.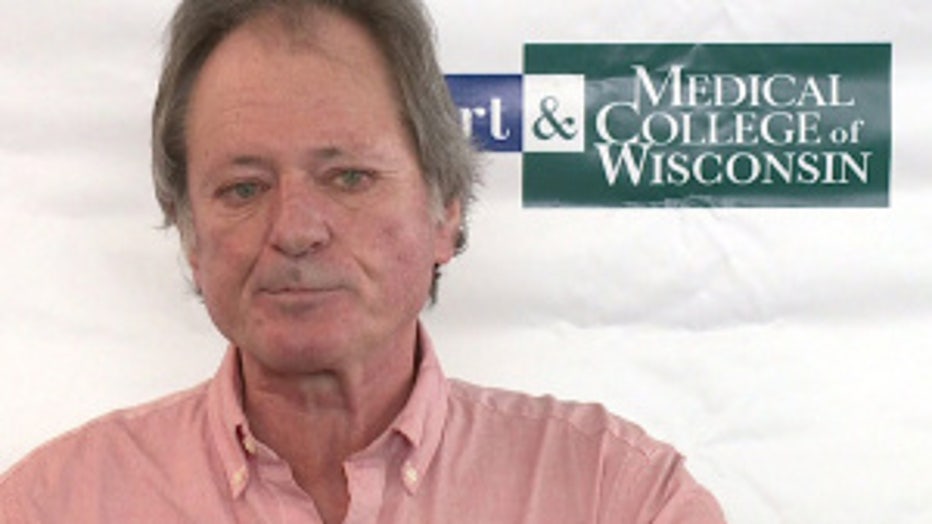 "He suddenly collapsed and died," said Joe Lemel.

Joe Lemel can't forget the moment his 17-year-ol son Adam collapsed on the basketball court in Grafton.
"First responders were literally across the street and a couple doors down, but that is still too far, still too long" said Lemel.

Lemel founded Project ADAM to make automated external defibrillators, or AED's, easily accessible in schools.

But he wants more people to know how to perform CPR, before paramedics arrive.

"We need the help of the public if we are really going to improve the outcomes of sudden cardiac arrest," said Greenfield Fire Chief, Jon Cohn.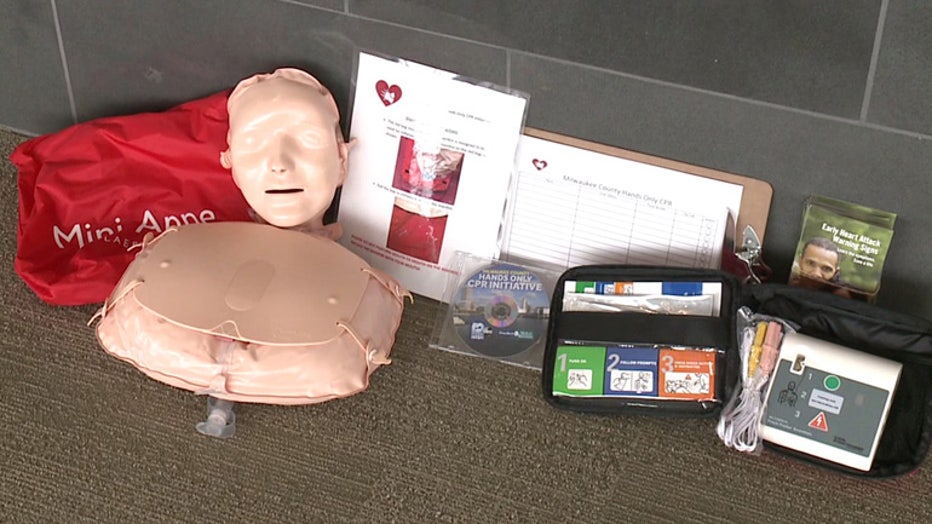 In Milwaukee County, only 10 percent of cardiac arrest patients receive hands-only CPR, before emergency responders arrive.

"Seconds count more than minutes because we have to get the circulation going again and CPR is the means by which that occurs," said Dr. Mike Cinquegrani, a cardiologist at Froedtert & The Medical College of Wisconsin.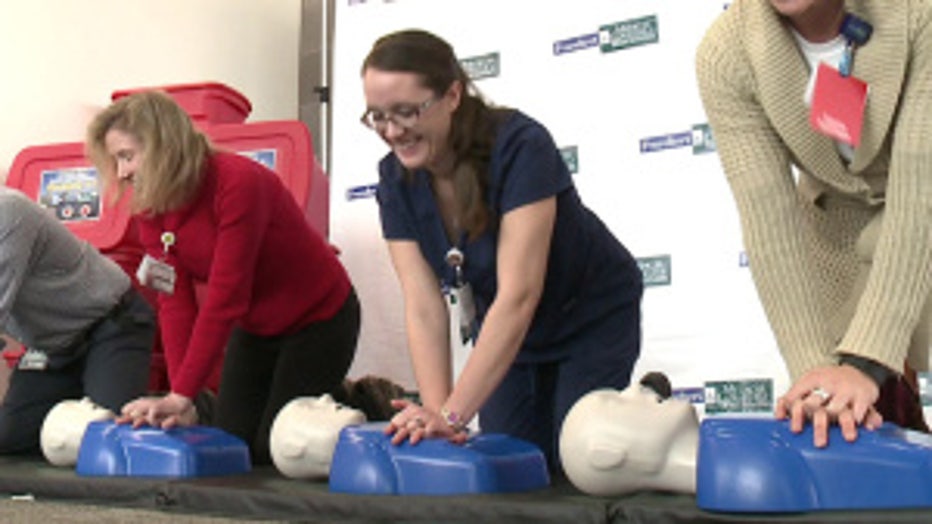 But a new "hands-only" CPR initiative will train bystanders.

Bins available for check-out contain the training equipment: a DVD, a mannequin and an AED trainer.

The bins will be at 10 of the 30 Milwaukee fire stations, as well as one at every suburban fire station, and at some libraries and community centers.

Plus, in 90 days, an app called PulsePoint will launch in Milwaukee County.

It will notify users of a heart attack patient within a quarter mile from them, and show the user where the closest AED is located.

The bins will be available for checkout starting Monday February 22nd.

CLICK HERE to view the list of Milwaukee County hands-only CPR bin locations