Second suspect in violin theft to plead not guilty
MILWAUKEE (AP) — A second Milwaukee man accused in the theft of a $5 million Stradivarius violin in January is also expected to plead not guilty to robbery charges.

Universal Allah is scheduled to be arraigned Wednesday. He and Salah Salahadyn are accused of felony robbery.

Salahadyn pleaded not guilty last month. Allah's defense attorney, Paul Ksicinski, said Tuesday he plans to enter a not-guilty plea on his client's behalf Wednesday.

Ksicinski says he's still waiting to receive police reports in the case.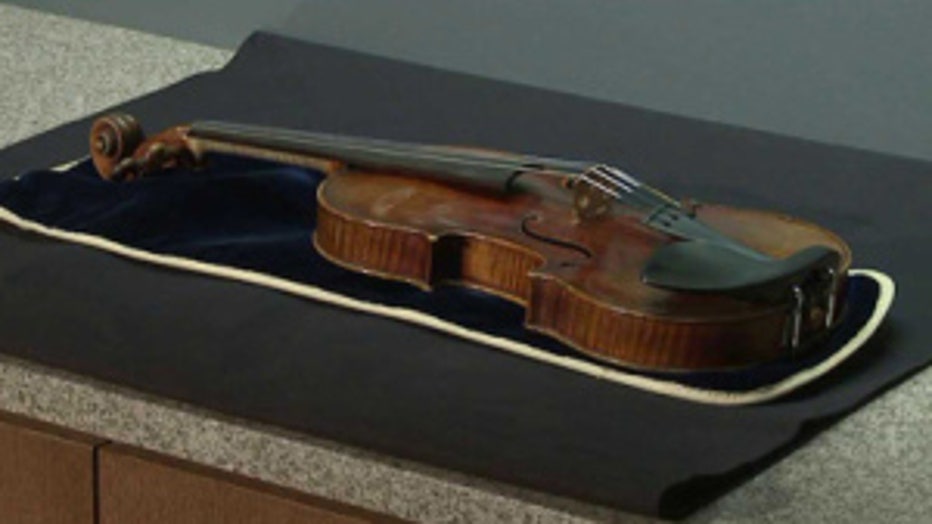 1715 Lipinski Stradivarius violin


Prosecutors say the 36-year-old Allah provided the stun gun used to attack and rob violin virtuoso Frank Almond. The criminal complaint says Salahadyn had been plotting to steal a Stradivarius.

The 300-year-old violin was missing for nine days before police recovered it in good condition.