Search warrant connected to carjacking case makes reference to "rolling drug houses," new trend in Milwaukee


MILWAUKEE -- Criminals are trying to find another way to skirt the law -- but Milwaukee police seem to be onto them. Apparently -- there is a new trend in Milwaukee that involves "rolling drug houses." A search warrant connected to a recent case makes reference to this trend.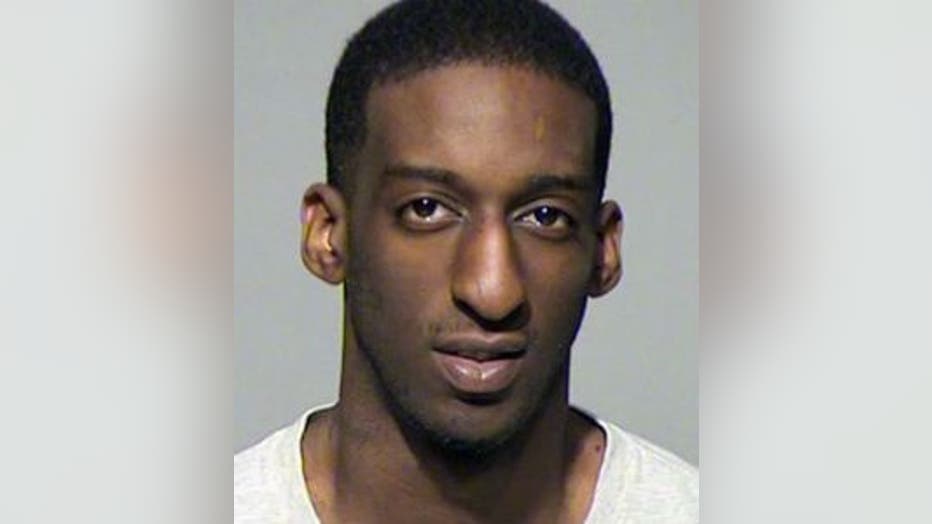 23-year-old Sean Harvey of Milwaukee is accused of robbing a woman at gunpoint and stealing her car.

He now faces multiple charges, including armed robbery, operating a motor vehicle without owner's consent, possession of a firearm by a felon and possession with intent to deliver cocaine.

The victim in this case tells FOX6 News what's even more concerning is the fact that Harvey may be part of a bigger crime operation.

According to the criminal complaint, Harvey approached a car in the area of 51st and Vliet St. of Milwaukee around 10:30 a.m. on Thursday, July 16th.

"He knocked on the window, and I rolled it down a bit," the victim in this case said.

The victim was parking the car after dropping her husband off for a senior softball game at Wick Field.

Officials say Harvey apparently asked the woman if she had any change. She said she did not -- and didn't even have her purse. At that point, the complaint indicates Harvey "opened the passenger door and entered (the woman's) vehicle."

"He kept asking me for money. All of a sudden he just slammed that door open and came in light lightning -- pulled a gun out and said 'give me those keys or I will kill you.' I gave him the keys and continued to get out of the car. He took off like a bat -- squealed the tires and took off," the victim said.

The victim's purse and keys were in the vehicle. Authorities believe the suspect had an accomplice nearby.

Within a half hour, the complaint indicates someone attempted to access the victim's checking account via telephone. The bank officials reported a "male was pretending to be a woman and stated that he had a sore throat, which is why his voice sounded manly. The male also stated that he had Alzheimer's which is why he could not answer (the victim's) security questions." The bank did not allow any transaction to take place.

The criminal complaint says the car that was stolen also contained the keys to a second vehicle owned by the victim. Around 11:30 a.m., police showed up at the victim's home -- and she indicated her second car was missing.

"Within 45 minutes or so that they'd taken the first car, they had the second car. That's how fast they worked," the victim said.

That second car was later located -- but Harvey fled from police and was able to get away.

Officials say inside was a digital scale and business cards.

"They take these newer cars and use them as rolling drug houses is what they were telling me they do. That makes sense as to why those business cards were in there," the victim said.

According to a search warrant in this case, "rolling drug houses" are a growing trend in Milwaukee. Criminals use stolen vehicles for drug dealing, because they "cannot generally be pursued by police when they flee" due to current Milwaukee Police Department pursuit policy restrictions.

Earlier this month, Milwaukee Police Chief Ed Flynn told FOX6 News MPD doesn't have a "no pursuit" policy. If officers know someone has committed a violence crime -- officers will pursue that suspect.

"If the officer has knowledge that this person has committed a violent crime or has probable cause to believe it, we authorize a pursuit. We expect them to be prepared to serve the public and to do so, if necessary, at the risk of their own personal safety," Chief Flynn said.

But not at the risk of the public's safety.

As for these so-called "rolling drug houses..."

"They say they take the license plate off and put a temporary license plate on. Then they tint the windows right away. They are organized," police say.

In the case against Harvey, the complaint indicates investigators reviewed cell phone data -- and determined Harvey's phone was in the area of the robbery on July 16th. They later executed a search warrant at the home of the defendant's mother. Harvey was located. Officers also located a weapon, unspent gun cartridges and cocaine with "a street value of $400."

The most serious charge Harvey faces is the armed robbery count. If convicted, he could be sentenced up to 40 years in prison and $100,000 in fines.

Monitor FOX6 News and FOX6Now.com for updates on this developing story.